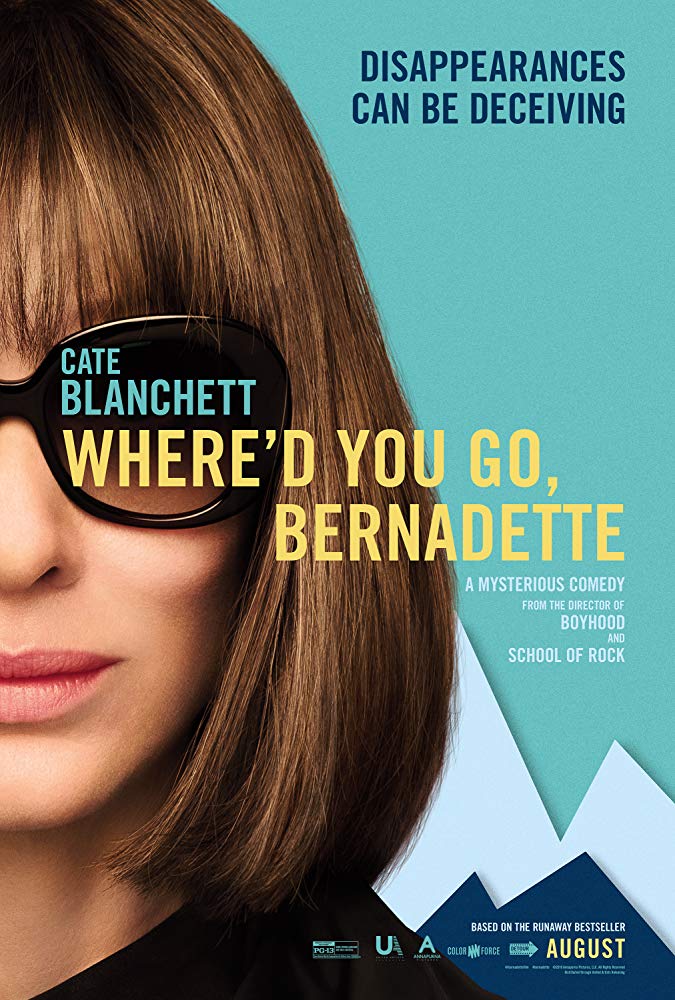 Where'd You Go Bernadette? leads a handful of adaptations today and through next week. Robert Macfarlane wins the Wainwright Golden Beer book prize and The Little Prince by Antoine de Saint-Exupéry wins one of the 1944 Retro Hugo Awards. The September LibraryReads list is out, topped by Red at the Bone by Jacqueline Woodson.
The Inn by James Patterson with Candice Fox leads nine new bestsellers onto the lists. Barack Obama posts his summer reading list—and sends book sales soaring. The NYT Magazine publishes poems and stories by 16 notable authors that bring African American history to life.
Inland by Téa Obreht gets much better reviews. The shortist for the Not the Booker prize is out and there is other award news as well. A male critic has written about Sally Rooney's lips, starting a social media fire storm.
Labyrinth by Catherine Coulter leads 10 new books onto the bestseller lists. Michiko Kakutani and Tayari Jones reflect on Toni Morrison. Victor LaValle appreciates Scary Stories To Tell in the Dark. The the B&N sale is final. The Addams Family gets a trailer.
There are plenty of resources for helping patrons read and remember Toni Morrison. More booklists arrive, for the month and on timely topics. Consider the taxonomy of haunted house literature. The NYT is offering a seven-day guide on how to be a better reader, while The Washington Post explores BookTube and Bookstagrammers. Jesmyn Ward writes a feature on Ta-Nehisi Coates.
More August and fall reading lists arrive, including LJ's fall Editors' Picks. Toni Morrison has died. U.S. Poet Laureate Joy Harjo shares a new poem. A Star Wars ride is adapted into a cookbook.
The Turn of the Key by Ruth Ware leads holds this week. New booklists arrive for the week, for August, and for fall. NPR's Summer Reader Poll features The Westing Game by Ellen Raskin. Librarians and booksellers both suggest The Right Swipe by Alisha Rai and Ruth Ware's newest. N.K. Jemisin's Broken Earth trilogy is getting adapted into a roleplaying game.