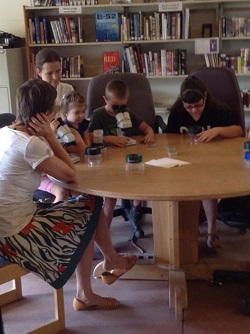 Legislation to be put forward in January, 2019 proposes a $50 million permanent state fund to provide some $50,000 per year for more than 40 rural community libraries across New Mexico.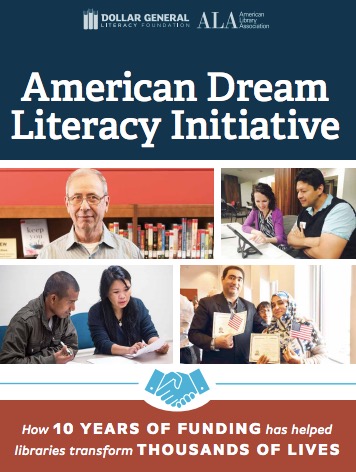 A newly released American Library Association (ALA) report marks the 10th anniversary of the American Dream Literacy Initiative and celebrates the many ways that participating public libraries have transformed lives.
Social media platforms serve as a virtual complaint window for angry consumers. Higher ed is no different when community members share concerns and voice anger in online public spaces. Academic librarians need to know how to handle these situations.
The State Library of Ohio has launched Libraries by the Numbers (LBTN), a web-based data visualization tool that enables users to create custom infographics about individual library systems using data drawn from their Institute for Museum and Library Services (IMLS) Public Library Surveys.
Last week, the Library Freedom Institute launched a program designed to help librarians become advocates for online privacy, created by the Library Freedom Project in partnership with New York University.
Library leaders often also head citywide initiatives and national associations. How do they balance the demands of both?
Update: A local citizens' group, Keep a Library in Watchung, has filed a lawsuit in Somerset County Superior Court against the Borough Council, seeking to overturn its decision to close the library. The suit alleges that the council's actions violate the New Jersey State Constitution of 1947 as well as the U.S. Constitution, the Open Public Meetings Act, the New Jersey Civil Rights Act, and New Jersey's Local Housing and Redevelopment Act.
If you haven't yet read From Awareness to Funding: Voter Perceptions and Support of Public Libraries in 2018, please put it on the top of your to-do list. Released in March by the Public Library Association (PLA) and the American Library Association Office for Library Advocacy, in partnership with OCLC, it updates the findings of the initial Awareness to Funding report done in 2008 with startling insights into how voters connect to libraries or—more concerning—increasingly don't.