Veterans like Robyn Carr, Eric Jerome Dickey, and Brenda Novak are joined by newcomers with impressive first printings to offer expansive popular fiction reading in April. Including late thriller-author catch John Sandford.
Bennett, Robert Jackson. Shorefall. Del Rey. Apr. 2020. 512p. ISBN 9781524760380. $28; ebk. ISBN 9781524760397. Downloadable. FANTASY
Winner of Edgar, Shirley Jackson, and Philip K. Dick honors, plus a hefty serving of sf/fantasy nominations, Bennett offers the second book in the "Founders" trilogy, set in a city run on (and corrupted by) industrialized magic. Here, Sancia Grado and pals want to effect a revolution that would make scriving—that is, the art of endowing ordinary objects with sentience—available to everyone. Her enemies intend to stop her by resurrecting a horror from the past, but have they thought this through?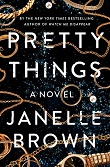 Brown, Janelle. Pretty Things. Random. Apr. 2020. 496p. ISBN 9780525479123. $28; ebk. ISBN 9780525479130. CD/download. WOMEN'S/SUSPENSE
When her upmarket liberal arts degree doesn't deliver, Nina resorts to stealing from rich kids in Los Angeles, a skill she learned from a grifter mother who's now seriously ill. Filthy rich Vanessa always believed she would do something more important than being an Instagram influencer, and a broken engagement sends her back to the family's looming mountain estate, to which Nina also has a connection. From the author of the New York Times best-selling All We Ever Wanted Was Everything.
Carr, Robyn. Sunrise on Half Moon Bay. Mira: Harlequin. Apr. 2020. 336p. ISBN 9780778310099. $27.99; pap. ISBN 9780778309482. $16.99; ebk. ISBN 9781488055478. WOMEN'S
With 30 million books out there, Carr is the No. 1 New York Times best-selling author of the "Virgin River" and "Thunder Point" series. Here, she's going for a stand-alone—but with the same all-in-the-family, community-based narrative for which she is known.
Dickey, Eric Jerome. The Business of Lovers. Dutton. Apr. 2020. 400p. ISBN 9781524745202. $27; ebk. ISBN 9781524745226. CD/downloadable. AFRICAN AMERICAN/RELATIONSHIPS
While brother André flourishes as a comedian, Dwayne and Brick Duquesne hit rock bottom. Former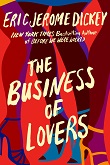 child-star Dwayne has just lost his last acting job and is trying to sort things out with his teenage son and his feelings for the lad's difficult mother. Having suffered a health scare and a bad breakup, white-collar-worker Brick is earning extra bucks as a chauffeur/bodyguard to three level-headed women temporarily serving as escorts as they sort out their lives. But maybe here's a possibility for love? From the perennial New York Times best-selling author.
Dolan, Lian. The Sweeney Sisters. Morrow. Apr. 2020. 288p. ISBN 9780062909046. $27.99; ebk. ISBN 9780062909060. lrg. prnt. WOMEN'S
Once close sisters Maggie, Eliza, and Tricia Sweeney drifted apart when they lost their mother to cancer but are back home to give their just-deceased father, literary hotshot Bill Sweeney, a proper Irish wake. In walks Serena Tucker, whom they knew as children from their old neighborhood, to announce that Bill is her father, too—and she has DNA tests to prove it. From the creator and host of the award-winning talk show Satellite Sisters; with a 50,000-copy first printing. See also Brenda Novak's One Perfect Summer, previewed below.
Gaiman, Neil. The Annotated American Gods. Morrow. Apr. 2020. 680p. ISBN 9780062896261. $50. FANTASY
Winner of Hugo, Locus, Bram Stoker, and SFX honors, with five million copies out there in the universe and the basis of an Emmy-nominated television series back for a second season this spring, Gaiman's American Gods is a known and loved quantity. Here it is in annotated and highly illustrated format by Edgar Award–winning annotator Leslie S. Klinger, who clarifies gods, terminology, and narrative structure in a book that, yeah, isn't cheap but will be sought out by fans and has a 100,000-copy first printing. Originally scheduled for October 2019.
Greaves, Abbie. The Silent Treatment. Morrow. Apr. 2020. 304p. ISBN 9780062933843. 27.99; ebk. ISBN 9780062933867. lrg. prnt.
They've been happily married for years, so why has Frank stopped talking to Maggie? After growing increasingly distressed, Maggie is finally found unconscious on the kitchen floor with an empty bottle of sleeping pills nearby. At the hospital, where it's touch and go, the real question is whether Frank will be able to speak to Maggie if she ever awakens. A debut with a 100,000-copy first printing, which says something.
Hammer, Alison. You and Me and Us. Morrow. Apr. 2020. 432p. ISBN 9780062993861. $27.99; Morrow Paperbacks. ISBN 9780062934857. $17.99; ebk. ISBN 9780062934864. WOMEN'S
Alexis has had to put work first since opening her advertising agency three years previously, leaving all the heavy-duty home and parenting tasks to partner Tommy. His terminal cancer diagnosis changes everything, as they plan to spend their last days together on the Florida beach near where they grew up. And Alexis must also deal with her suddenly rebellious teenage daughter. A first novel with a 150,000-copy hardcover and 30,000-copy paperback first printing.
Hao Jingfang. Vagabonds. Gallery: Saga. Apr. 2020. 640p. tr. from Chinese by Ken Liu. ISBN 9781534422087. $27.99; ebk. ISBN 9781534422100. SF
A Hugo Best Novelette Award winner for "Folding Beijing," Hao imagines growing tensions between Earth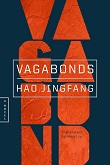 and Mars a century after the latter won its independence, with Mars sending a delegation of young people to Earth to calm the waters. But the Martian youngsters feel totally lost in the alien Earth environment. With a 50,000-copy first printing; note that the translator is multi-award-winning author Liu.
Lowry, Mary Pauline. The Roxy Letters. S. & S. Apr. 2020. 320p. ISBN 9781982121433. $26; ebk. ISBN 9781982121457.
Underemployed as a deli maid at Whole Foods and still living with former boyfriend Everett (to whom she writes the titular letters), Roxy finds an outlet for her frustrations: protesting the gentrification of her beloved Austin, as represented by the opening of a Lululemon store where the Waterloo Video used to stand. With a 150,000-copy first printing; following the novel Wildfire.
Neuberger, Emily. A Tender Thing. Putnam. Apr. 2020. 320p. ISBN 9780593084878. $26; ebk. ISBN 9780593084885. Downloadable. HISTORICAL
In the 1950s, aspiring young actress Eleanor O'Hanlon rushes from Wisconsin to New York for an open call and wins the lead in a daring new Broadway about the love between a white woman and a black man. Rehearsals are all-involving, and she's becoming friends with costar Charles. But public protest against the show is mounting, and then a disruptive secret wills out. A debut from a publishing insider with musical theater training.
Novak, Brenda. One Perfect Summer. Mira: Harlequin. Apr. 2020. 384p. ISBN 9780778310037. $27.99; pap. 368p. ISBN 9780778309468. $16.99. ebk. ISBN 9781488055454. WOMEN'S
With a simple cheek swab for 23andMe, Serenity Alston discovers that she has two half-sisters. Now she's getting to know them during a sojourn at the Alston family's Lake Tahoe cabin, as all three adjust to their new reality and sort out personal problems of their own. With a 75,000-copy paperback and 10,000-copy hardcover first printing; see also Lian Dolan's The Sweeney Sisters, previewed above.
Patrick, Phaedra. The Secrets of Love Story Bridge. Park Row: Harlequin. Apr. 2020. 352p. ISBN 9780778309789. $25.99; ebk. ISBN 9781488056345. WOMEN'S
Widowed single father Mitchell Fisher, who spends his work life removing padlocks from the city of Upchester's famed "love lock" bridges, is proclaimed a hero when a video of his rescuing a woman from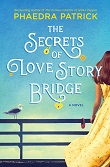 the river goes viral. But the woman, said to have been missing for a year, has vanished again, and Mitchell joins the hunt for her. With a 50,000-copy first printing; beloved Patrick characters Benedict Stone and Arthur Pepper will soon appear on the big screen.
Rai, Alisha. Girl Gone Viral. Avon. Apr. 2020. 384p. ISBN 9780063003989. $27.99; pap. ISBN 9780062878137. $15.99; ebk. ISBN 9780062877888. ROMANCE
Former model Katrina King is mortified when she is live-tweeted chatting with a stranger at a coffee shop (Breaking: #CafeBae and #CuteCafeGirl went to the bathroom AT THE SAME TIME!!!"). Sure, the guy's a hunk, but she's aiming for a low profile. Besides, she secretly pines for bodyguard/friend Jas Singh, who takes her to his family's home so that she can avoid the viral video glare. Now what? Second in the top romance writer's "Modern Love" series.
Ross, Ann B. Miss Julia Knows a Thing or Two. Viking. Apr. 2020. 288p. ISBN 9780525560517. $27; ebk. ISBN 9780525560524. WOMEN'S
Ever the helpful neighbor, Miss Julia quickly steps in when a grandchild her friend Mildred has never met suddenly arrives in town even as Mildred deals with her husband's mysterious illness. But there's just something so odd about this child. Next in a long-standing, New York Times best-selling series.
Sandford, John. Masked Prey. Putnam. Apr. 2020. 400p. ISBN 9780525539520. $29; ebk. ISBN 9780525539537. lrg. prnt. CD/downloadable. CRIME
Police officer, detective, BCA investigator, state troubleshooter—Lucas Davenport has done it all. Now he's called in to apply his particular skills to one big mess in Washington, DC. Thirtieth in the New York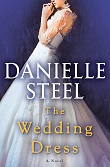 Times best-selling "Prey" series.
Shipman, Viola. The Heirloom Garden. Graydon House: Harlequin. Apr. 2020. 384p. ISBN 9781525804649. $27.99; pap. 9781525804618. $16.99; ebk. ISBN 9781488056437. WOMEN'S
With both husband and daughter long gone, former botanist Iris Maynard has lived for decades with her memories behind the looming fence that shields her house and beloved garden. Then Abby Peterson moves next door with a husband troubled by his Iraq war service and a daughter trying to find herself, and the women become fast friends. With a 100,000-copy paperback and 10,000-copy hardcover first printing.
Steel, Danielle. The Wedding Dress. Delacorte. Apr. 2020. 304p. ISBN 9780399179594. $28.99; ebk. ISBN 9780399179600. lrg. prnt. WOMEN'S
Aren't wedding dresses the popular new theme in women's fiction! (See, for instance, Brenda Janowitz's The Grace Kelly Dress). No word on the plot yet, but Steel is taking us to San Francisco and Lake Tahoe before, during, and after the Great Depression. Get ready for vintage finery.
Tanabe, Karin. A Hundred Suns. St. Martin's. Apr. 2020. 400p. ISBN 9781250231475. $27.99; ebk. ISBN 9781250231499. CD. HISTORICAL
Politico reporter–turned–novelist Tanabe (The Gilded Age) takes us to 1930s Vietnam, where American Jessie Lesage arrives with French husband, there to manage his family's Michelin rubber plantations near Saigon. Escalating political tensions, friendship with an ex-pat Frenchwoman secretly hoping the country will be returned to its people, and Jessie's own long-suppressed secrets head the plot toward explosion.