Big names like James Patterson and Lisa Gardner are joined by rising stars like Chad Dundas, Emily Elgar, Catherine Steadman, and Christian White to keep you reading indoors in January.
Dundas, Chad. The Blaze. Putnam. Jan. 2020. 384p. ISBN 9780399176098. $26; ebk. ISBN 9780698407145. Downloadable. LITERARY SUSPENSE
Dundas follows up his LJ-starred debut, Champion of the World, with the story of army veteran Matthew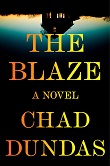 Rose, who sustained traumatic brain injury in Iraq and now struggles with his memory. In Montana to settle the affairs of his recently deceased father, he sees a house burn down, killing its occupant, and suddenly recalls a fire in the distant past linked to an unsolved crime.
Elgar, Emily. Grace Is Gone. Harper. Jan. 2020. ISBN 9780062972101. $26.99; pap. Harper Paperbacks. ISBN 9780062945631. $16.99; ebk. ISBN 9780062945648. lrg.prnt. PSYCHOLOGICAL THRLLER
Elgar follows up the internationally best-selling If You Knew Her with a story set in Cornwall, where Meg has spent many years caring for her penny-bright daughter Grace, burdened with numerous illnesses. Now, Meg has been found beaten to death, and local journalist Jon Katrin jumps in to help find the missing Grace, remorseful about a hole-poking piece he wrote on mother and daughter that caused bad feelings in town. He's joined by Meg's neighbor, Cara, who feels guilty for not helping Meg more. With a 100,000-copy first printing and 20,000-copy hardcover first printing.
Finder, Joseph. House on Fire. Dutton. Jan. 2020. 384p. ISBN 9781101985847. $28; ebk. ISBN 9781101985854. lrg. prnt. CD. THRILLER
At the funeral of an army friend who had saved his life and later succumbed to an opiate addiction resulting from war injuries, private investigator Nick Heller is approached by a member of a family whose fortune derives from opiates. She wants to turn whistleblower, revealing that the family's pharmaceutical company knew the hugely moneymaking Oxydone was also hugely addictive, leading to overdoses and deaths. Nick signs on to help, but he's flummoxed by family infighting and the sudden appearance of former lover Maggie, who's also been hired.
Fleischmann, Raymond. How Quickly She Disappears. Berkley. Jan. 2020. 320p. ISBN 9781984805171. $26; ebk. ISBN 9781984805195. Downloadable. LITERARY SUSPENSE
Trapped in a loveless marriage in an Alaskan town far from home, Elisabeth devotes herself to raising a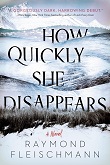 daughter resembling her own twin sister, Jacqueline, who vanished two decades ago when they were children. Then an ominous stranger turns up, given to violence and claiming that he knows what happened to Jaqueline and will reveal all if Elisabeth fulfills three requests, each moving her closer to the truth. A highly touted debut, one of two books by the author bought at auction; tense suspense told in literary language, vouched for by the appearance of Fleishmann's work in venues like the Iowa Review and River Styx.
Gardner, Lisa. When You See Me. Dutton. Jan. 2020. 400p. ISBN 9781524745004. $27; ebk. ISBN 9781524745011. lrg.prnt. CD. THRILLER
Gardner here reunites several fan favorites, with FBI Special Agent Kimberly Quincy and Sgt. Det. D.D. Warren bringing in Flora Dane (along with true-crime genius Keith Edgar) as they follow the trail of recently deceased serial kidnapper Jacob Ness to the Georgia hills, trying to sort out his cases. There's something positively creepy about the little town where they've landed, and soon they realize that Jacob has left behind secrets darker than anything he did while alive. From the No. 1 New York Times best-selling author.
Hauty, Chris. Deep State: A Thriller. Emily Bestler: Atria. Jan. 2020. ISBN 9781982126582. $27; ebk. ISBN 9781982126605. CD. POLITICAL THRILLER
After bigmouthed populist Richard Monroe takes his place as president in a divided Washington, DC, the White House chief of staff drops dead—and an intrepid intern finds evidence that it was not from natural causes. What's also evident: a conspiracy shaped by powerful political figures pervades the government (think "Deep State"), and who knows whom to trust? Hauty is a debut author, but he's been around the block; he's worked for all the major studios as a writer, and this book claims a 200,000-copy first printing.
Hurwitz, Gregg. Into the Fire: An Orphan X Novel. Minotaur: St. Martin's. Jan. 2020. 400p. ISBN 9781250120458. $27.99; ebk. ISBN 9781250120472. CD. THRILLER
Having left behind his training as an unacknowledged government assassin in favor of helping the truly desperate, then defused the government's attempts to eliminate him, Nowhere Man Evan Smoak (once
called Orphan X) has taken the case of nebbish Max Merriweather. Poor Max has an envelope from his cousin Grant that's to be delivered to a reporter if anything bad happens. Now Grant is dead, the reporter is missing, and Max's apartment has been turned upside down. Next in the New York Times best-selling series.
Kepler, Lars. The Rabbit Hunter. Knopf. Jan. 2020. 528p. ISBN 9781524732288. $27.95. ebk. ISBN 9781524732295. lrg. prnt. THRILLER
Though he's serving time for having assaulted an officer, Det. Joona Linna is summoned by the Swedish prime minister after the foreign minister's murder and tasked with finding a killer who might be gunning for more political figures. Joona soon realizes that the case is way more complicated and turns to young but well-tested security police detective Saga Bauer for help. Next in the internationally best-selling series from the pseudonymous wife-and-husband team of Alexandra Coelho Ahndoril and Alexander Ahndoril.
Moore, Graham. The Holdout. Random. Jan. 2020. 336p. ISBN 9780399591778. $28; ebk. ISBN 9780399591785. THRILLER
Here's a twisty tale from the New York Times best-selling author of The Sherlockian and the Academy Award–winning screenwriter of The Imitation Game. Young juror Maya Seale is sufficiently convinced that African American high school teacher Bobby Nock is innocent of killing the wealthy white female student with whom he appears to have been involved that she persuades her fellow jurors likewise. Ten years after the controversial verdict, a true-crime docuseries reassembles the jurors, and Maya, now a defense attorney, must prove her own innocence when one of the jurors is found dead in Maya's room.
Patterson, James & James O. Born. Lost. Little, Brown. Jan. 2020. 400p. ISBN 9780316420327. $28; ebk. ISBN 9780316493987. lib. ebk. ISBN 9780316493994. CD. THRILLER
Having attended the University of Miami on a football scholarship, then worked the city as a popular beat cop, Tom Moore has the local smarts to be picked as head of the FBI task force Operation Guardian, which aims to target international crime in the sun-drenched city. His big problem: Russian nationals Roman and Emile Rostoff, known as the Blood Brothers, have built a deadly, highly effective crime syndicate on his doorstep. With a 500,000-copy first printing.
Petrie, Nick. The Wild One: A Peter Ash Novel. Putnam. Jan. 2020. 400p. ISBN 9780525535447. $26; ebk. ISBN 9780525535454. Downloadable. THRILLER
In this latest in an award-winning series, PTSD-afflicted war veteran Peter Ash faces down his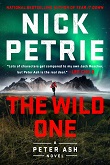 claustrophobia to board a plane for Iceland at the request of a woman whose eight-year-old grandson has been taken there by her son-in-law, the prime suspect in her daughter's murder. Peter is pretty puzzled when he's met at the airport by staff from the U.S. Embassy telling him he isn't welcome in Iceland, and his refusal to return home after a few days' sightseeing puts him on a collision course with the embassy, the police, his escalating PTSD, and the big blizzard that's about to hit.
Robinson, Peter. Many Rivers To Cross. Morrow. Jan. 2020. 432p. ISBN 9780062847492. $27.99; ebk. ISBN 9780062847515. lrg. prnt.
When Inspector Alan Banks of Yorkshire's Eastvale police force finds a Middle Eastern boy stabbed to death and dumped into a wheelbarrow, he knows he's facing a possible hate crime. But the case is endlessly confounded. It appears that the boy was stabbed elsewhere—but where?—and the seemingly unrelated death of a heroin addict may not have been an overdose. Meanwhile, the troubles of a close friend weigh heavily on Banks. This is the second in a three-book arc begun with Careless Love. From an Edgar, CWA Dagger in the Library, and Martin Beck award winner; with a 75,000-copy first printing.
Spindler, Erica. The Look-Alike. St. Martin's. Jan. 2020. 304p. ISBN 9781250083678. $27.99; ebk. ISBN 9781250083685. CD. THRILLER
Having stumbled over a murdered college classmate in Tranquility Bluffs, WI, Sienna Scott is sufficiently traumatized to move far away to London. But she returns a decade later to care for her mother, who has a paranoid personality disorder. Sienna has always worried that she might inherit her mother's illness, but is she really paranoid when she starts getting anonymous phone calls even as she notices a van keeps weaving by the house? After all, she wore the same coat her classmate wore on the night of her death. From the New York Times best-selling author of The Other Girl.
Steadman, Catherine. Mr. Nobody. Ballantine. Jan. 2020. 320p. ISBN 9781524797683. $27; ebk. ISBN 9781524797690. lrg. prnt. CD. THRILLER
A man lacking identification and unable to speak is found semiconscious on a British beach and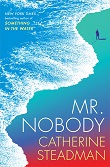 immediately draws national press as Mr. Nobody. But when neuropsychiatrist Dr. Emma Lewis is invited to assess him, she discovers he does recall something about her own past that no one else knows. From an Olivier-nominated actress whose Something in the Water was a New York Times best seller and an ITW Thriller Award finalist.
Taylor, Brad. Hunter Killer: A Pike Logan Novel. Morrow. Jan. 2020. 464p. ISBN 9780062886026. $27.99; ebk. ISBN 9780062886040. lrg. prnt. THRILLER
Pike Logan has trouble. Even before he and Jennifer Cahill head out to the dangerous area where Argentina, Brazil, and Paraguay meet, joining Taskforce on a counterterrorism mission, a friend is killed in an explosion Pike knows was meant for him. Then Taskforce itself appears to be lost, and the race is on to counter a bunch of Russian assassins. With a 200,000-copy first printing.
Tudor, C.J. The Other People. Ballantine. Jan. 2020. 288p. ISBN 9781984824998. $27; ebk. ISBN 9781984825001. lrg. prnt. THRILLER
Ever since he witnessed five-year-old daughter Izzy's abduction, Gabe spends every spare moment trolling the motorway where Izzy disappeared, though most people are convinced that she's dead. Meanwhile, Fran and daughter Alice are on the run because they know what happened to Izzy, and it's cold comfort when Gabe finally finds a clue: it leads him to the Other People, who understand what real loss is like and want others to feel it, too. From rising-star Tudor, author of The Chalk Man and The Hiding Place.
White, Christian. The Wife and the Widow. Minotaur: St. Martin's. Jan. 2020. 320p. ISBN 9781250194374. $26.99; ebk. ISBN 9781250194381. CD. THRILLER
Having debuted with The Nowhere Child, which won the 2017 Victorian Premier's Literary Award, Australian filmmaker White returns with a second stand-alone thriller set on an island in the dark of winter. Grieving widow Kate struggles with secrets she has learned about her husband, while island local Abby struggles to reconcile herself to something horrible her husband has done. But they know only pieces of the story until they start talking to each other.