Cozies, hard-nosed sleuthing, and lots of unsheathed CWA daggers in these late-summer mystery reads.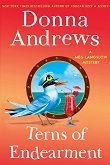 Andrews, Donna. Terns of Endearment: A Meg Langslow Mystery. Minotaur: St. Martin's. Aug. 2019. 320p. ISBN 9781250192974. $26.99; ebk. ISBN 9781250192998. MYSTERY
When Meg Langslow's grandfather is booked to give a lecture on a cruise, he invites the whole family along. Alas, the ship stalls mid-ocean, in need of repairs, and a much-detested member of a writers' group vanishes overboard, with the members bickering over what her motives could have been. But Meg's grandfather wants to investigate what he suspects is foul play. From the multi-award-winning, New York Times best-selling author of Toucan Keep a Secret.
Barrett, Lorna. A Killer Edition. Berkley. Aug. 2019. 304p. ISBN 9781984802729. $26; ebk. ISBN 9781984802743. MYSTERY
Freed up from heavy responsibilities by ambitious assistant Pixie, bookstore owner and amateur sleuth Tricia Miles turns her attention to the local animal-rescue board and the Great Stoneham Bake-Off, with unsettling results. To cheer herself up, she visits Joyce Whitman's romance bookstore, only to hear Joyce arguing with a neighbor who later turns up dead in Joyce's garden. Next in the durable New York Times best-selling "Booktown Mysteries."
Bowen, Rhys. Love and Death Among the Cheetahs. Berkley. Aug. 2019. 304p. ISBN 9780451492845. $26; ebk. ISBN 9780451492869. MYSTERY
Distantly in line for the British throne, Lady Georgiana Rannoch (aka Georgie) is now happily married to Darcy O'Mara, who takes her to Kenya for an extended honeymoon. Actually, he's there to track down a notorious jewel thief. But things get complicated when Lord Cheriton, a member of the wanton Happy Valley set, is found dead from a lion attack. Well, maybe it wasn't a lion. Next in the long-running, New York Times best-selling "Royal Spyness" series, following the 2018 LibraryReads pick Four Funerals and Maybe a Wedding.
Box, C.J. The Bitterroots. Minotaur: St. Martin's. Aug. 2019. 352p. ISBN 9781250051059. $27.99; ebk. ISBN 9781466852006. CD. MYSTERY
Once a police officer, newbie private eye Cassie Dewell is managing despite overnight stakeouts and regret that she can't spend more time with her son. Then a friend asks her to help exonerate a man accused of assaulting a girl from an influential family, and Cassie learns that the hidden backstory to this case looms as big as Montana's sky. From the multi-award-winning author; with a national tour.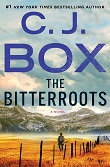 Carcaterra, Lorenzo. Tin Badges. Ballantine. Aug. 2019. 304p. ISBN 9780345483928. $28; ebk. ISBN 9780345526472. Downloadable. MYSTERY
A tin badge, as retired detectives asked to help on intractable cases are called, Tank Rizzo is tasked with knocking out a vicious drug lord named Gonzo. He's getting help from ex-partner and best buddy Pearl, a former mobster who now owns a restaurant, and assorted other crime experts. But the best assistance comes from the just-orphaned teenage nephew he's now caring for, who turns out to be a genius with a computer. From a No. 1 New York Times best-selling author (e.g., The Wolf).
Cleverly, Barbara. Invitation To Die. Soho Crime. Aug. 2019. 360p. ISBN 9781641290272. $26.95; ebk. ISBN 9781641290289. MYSTERY
Claimant to a CWA Ellis Peters Historical Dagger, Cleverly delivers us to 1924 Cambridge, England, for DI John Redfyre's second outing. War veteran Redfrye is shocked when his faithful dog discovers a corpse carefully laid out on a tombstone in the graveyard adjoining St. Bede's College, with an army greatcoat suggesting that the victim saw service. It looks to be only one of several mysterious murders linked to a shadowy dining club at the college. Featured at ALA Midwinter.
Cotterill, Colin. The Second Biggest Nothing. Soho Crime. Aug. 2019. 264p. ISBN 9781641290616. $26.95; ebk. ISBN 9781641290623. MYSTERY
Cotterill, who swashbuckles about with a CWA Dagger in the Library, returns with the next in his 1970s Laos–set series starring former national coroner Dr. Siri. A death threat has the venerable doctor reflecting on three key events in his life: a meeting with close friend Civilai in 1930s Paris, a tumultuous visit to a Saigon art museum in 1956, and a POW negotiation in war-fraught Hanoi in the early 1970s. The title comes from the film Apocalypse Now.
Fossum, Karin. The Whisperer. Houghton Harcourt. Aug. 2019. 384p. tr. from Norwegian by Kari Dickson. ISBN 9781328614193. $24; ebk. ISBN 9781328612939. MYSTERY
Soft-spoken Ragna Riegel is accused of murder, but initially she was the victim: she had been receiving increasingly threatening notes in block letters that have caused her life to unravel. And Inspector Konrad Sejer comes to realize that this case is not as simple as he thought. From the Los Angeles Times Book Prize–winning author of Hell Fire.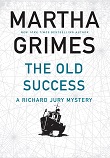 Grimes, Martha. The Old Success. Atlantic Monthly. Aug. 2019. 300p. ISBN 9780802147400. $26. MYSTERY
Three mysteries plague Scotland Yard detective Richard Jury, here joined by Brian Macalvie, divisional commander of the Devon-Cornwall police: a beautiful French tourist is found dead on the wet sands of a Cornish coast inlet, with no footsteps around; a man lies murdered at his Devon estate; and another is found at Exeter Cathedral. For help, Jury calls on famed former CID detective Tom Brownell, who's failed to solve only one case. Wait, are these three murders connected? As with all Richard Jury series (this being the 25th), the title comes from a pub featured in the book. From the 2012 Mystery Writers of America Grand Master.
Handler, David. The Man in the White Linen Suit: A Stewart Hoag Mystery. Morrow. Aug. 2019. 272p. ISBN 9780062930019. $26.99; pap. Morrow Paperbacks. ISBN 9780062863300. $15.99; ebk. ISBN 9780062863317. MYSTERY
With 2017's The Girl with Kaleidoscope Eyes, Handler returned to his Edgar Award–winning series starring former celebrity ghostwriter Stewart Hoag and his beloved basset hound, Lulu. Here, Hoagy meets with famously difficult editor Sylvia James—but not to discuss his slow-boil second novel. Apparently, the assistant who actually wrote the last two books credited to Sylvia's hotshot author father has vanished with the latest manuscript. Happy hunting for Hoagy, with murder in the wings; a 40,000-copy paperback and 25,000-copy hardcover first printing.
Hart, Ellen. Twisted at the Root. Minotaur: St. Martin's. Aug. 2019. 320p. ISBN 9781250308429. $26.99; ebk. ISBN 9781250308436. MYSTERY
Four years after Luther is convicted of killing his husband, Dominic, Luther's brother contacts the defense attorney, Ray Lawless, with evidence that could prove Luther's innocence. Ray asks for help from his daughter, series star Jane Lawless, but then she realizes that her own brother is holding back secrets about the murder and continuing to investigate might shatter their relationship. From a Mystery Writers of America Grandmaster.
Keller, Julia. The Cold Way Home. Minotaur: St. Martin's. Aug. 2019. 320p. ISBN 9781250191229. $27.99; ebk. ISBN 9781250191243. MYSTERY
Having joined forces to create BJ Investigations, former prosecutor Bell Elkins and former cop Jake Oakes have just run into their first hard-to-fathom case. Amber Slight is found dead in the West Virginia woods, with all the evidence washed away by seven days' worth of hard rain. Meanwhile, an old friend of Bell's is back in town for reasons Bell suspects aren't all good. From a Pulitzer Prize–winning critic getting lots of love (including a Barry Award) for this series.
Lövestam, Sara. The Truth Behind the Lie. Minotaur: St. Martin's. Aug. 2019. 288p. ISBN 9781250300072. $26.99; ebk. ISBN 9781250300089. MYSTERY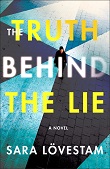 "Need help, but can't contact the police?" That's the ad placed by low-flying private eye Kouplan, an undocumented refugee in Stockholm who had been forced to flee Iran with his now-vanished brother owing to their work on a radical newspaper. Here he's helping a client named Pernilla find her missing six-year-old daughter, but something about her story is amiss. From an award-winning Swedish novelist of both YA and adult fiction.
Norton, Graham. A Keeper. Atria. Aug. 2019. 352p. ISBN 9781982117764. $27; ebk. ISBN 9781982117788. MYSTERY
Having triumphed with his debut mystery, the LJ-starred Holding, BAFTA-winning Irish television host Norton brings us Elizabeth Keane, back in Ireland following her mother's death. As she sorts through her overstuffed childhood home, Elizabeth finds letters that reveal the decades-old story of a young woman escaping a cliffside stone house and possibly the truth about her own father. With a 40,000-copy first printing.
Pronzini, Bill. The Peaceful Valley Crime Wave: A Western Mystery. Forge. Aug. 2019. 256p. ISBN 9780765394415. $25.99; ebk. ISBN 9780765394422. MYSTERY
Peaceful Valley, MT, is just so…peaceful; Sheriff Lucas Monk hasn't used fists or firearms in years. Then a wooden cigar store Indian is stolen, a teenager goes missing, a housekeeper is poisoned, and soon someone is going to end up dead. From the Mystery Writers of America grandmaster Pronzini.
Stuart, A.M. Singapore Sapphire. Berkley. Aug. 2019. 384p. ISBN 9781984802644. pap. $16; ebk. ISBN 9781984802651. Downloadable. MYSTERY
An award winner for her historical romance, Stuart tries out mystery by sending young Harriet Gordon to 1910 Singapore to escape a sorrowful past. She gets work as a personal secretary for Sir Oswald Newbold, president of the Explorers and Geographers' Club, but finds him stabbed to death through the throat. At least Inspector Robert Curran thinks she's got the smarts to help on the case.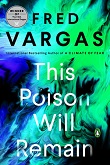 Vargas, Fred. This Poison Will Remain. Penguin. Aug. 2019. 416p. ISBN 9780143133667. pap. $16; ebk. ISBN 9780525505457. MYSTERY
Three old men mysteriously killed by the venom of the nasty recluse spider all attended a local orphanage in Nîmes, France. But only two of them belonged to a violent bunch of boys within the orphanage called "the band of recluses," and the amount of venom involved should not have been deadly. Big problems for Commissaire Adamsberg, back after A Climate of Fear. No. 1 best-selling French crime writer Vargas has collected four CWA International Daggers.