Help Library Journal with the next Public Library Materials Survey, with results in the February 2020 issue.
Once again, Library Journal is conducting its annual materials circulation survey, which tracks U.S. public library circulation trends by format and subject/genre, and we need your help! Survey findings will appear in the February 2020 issue of LJ.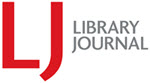 As a thank you for participating, we're offering a chance to win a $200 American Express gift card! Your chance of winning is very good, historically better than 1-in-150.

The deadline to respond is December 8.
We realize the survey is extensive, and appreciate your time and effort in taking part. If you don't have time for the entire survey, please concentrate on the demographic questions (Qns. 1-4) and questions 15-19 about the circulation trends. Questions about the survey can be emailed to Laura Girmscheid at lgirmscheid@mediasourceinc.com.
Happy Holidays,
Barbara Hoffert
Prepub Alert editor