Gaiman's American Gods gets an annotated edition, French follows up a smash fantasy debut, but horror is especially strong here: Perks/Wallflower Chbosky goes adult, Hill offers shivery short fiction, and Malerman returns with a sequel to Bird Box.
Chbosky, Stephen. Imaginary Friend. Grand Central. Oct. 2019. 720p. ISBN 9781538731338. $30; ebk. ISBN 9781538731345. lib. ebk. 9781538716762. lrg. prnt. CD/downloadable. HORROR
Chbosky, who made his name with the multi-million-copy best-selling debut YA novel The Perks of Being a Wallflower, returns with a first adult novel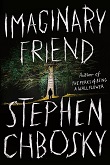 designed to make your skin creep. On the run from an abusive relationship, single mom Kate has brought Christopher to tiny Mill Grove, PA, as isolated as it gets. There, seven-year-old Christopher disappears into the woods for six days and returns subtly changed, with a voice in his head instructing him to build a treehouse to save the town. With a 750,000-copy first printing.
French, Jonathan. The True Bastards. Crown. (The Lot Lands). Oct. 2019. May 2019. 592p. ISBN 9780525572473. $27; ebk. ISBN 9780525572497. Downloadable. FANTASY
French debuted in a big way last year with The Grey Bastards, an LJ Best SF/Fantasy and multi-starred "Lot Lands" series opener. Here, Fetching, once the only female rider in the Lot Lands, now leads her own band of half-orcs, the True Bastards. Times are tough, as she faces famine and desertion from within and contempt from other half-orc leaders from without, and then real trouble comes from beyond the grave.
Gaiman, Neil. The Annotated American Gods. Morrow. Oct. 2019. 680p. ISBN 9780062896261. $50. FANTASY
Winner of Hugo, Locus, Bram Stoker, and SFX honors, with five million copies out there in the universe and the basis of an Emmy-nominated television series back for a second season this spring, Gaiman's American Gods is a known and loved quantity. Here it is in annotated and highly illustrated format by Edgar Award–winning annotator Leslie S. Klinger, who clarifies gods, terminology, and narrative structure in a book that, yeah, isn't cheap but will be sought out by fans and has a 100,000-copy first printing.
Hill, Joe. Full Throttle: Stories. Morrow. Oct. 2019. 384p. ISBN 9780062200679. $27.99; ebk. ISBN 9780062200686. lrg. prnt. CD. SHORT STORIES/HORROR
A No. 1 New York Times best-selling author with multiple film and TV adaptations to his name, Hill returns with a story collection containing some bounteous surprises. "In the Tall Grass" is the basis of a film tentatively scheduled for a fall 2019 release by Netflix, which has also picked up "Faun"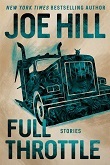 for development. "Mums" and "Late Returns" were written for this collection, while "Dark Carousel," published in a vinyl audio edition in 2018, appears in print for the first time. Hill's first story collection, 20th Century Ghosts, won Bram Stoker and British Fantasy awards, and Strange Weather, comprising four short novels, debuted at No. 9 on the New York Times best sellers list, which goes to show that Hill works as well short as he does long.
Malerman, Josh. Malorie. Random. Oct. 2019. 240p. ISBN 9780593156858. $28; ebk. ISBN 9780593156865. HORROR
We're having a Malerman moment. His debut, Bird Box, served as the basis of a mega-hit on Netflix, 2018's Unbury Carol is up for a Bram Stoker Award, and as co-leader of the hot indie band The High Strung, he was recently featured in Rolling Stone. True, prepub reviews of his current Inspection were torn between stars and huffs, but this new title, a Bird Box sequel, got big notification in Esquire and will surely attract a crowd. It takes place eight years after Bird Box and makes Malorie (remember the blindfolded Sandra Bullock?) the main character.