The only story by Nobel laureate Toni Morrison available in hardcover and award-winning novelist A.J. Verdelle's remembrance of their friendship.
Morrison, Toni. Recitatif: A Story. Knopf. Feb. 2022. 64p. ISBN 9780593315033. $16. lrg. prnt. LITERARY FICTION
Verdelle, A.J. Miss Chloe: A Literary Friendship with Toni Morrison. Harper. Feb. 2022. 160p. ISBN 9780063031661. $22.49. LITERATURE
The only short story Nobel laureate Morrison ever wrote, "Recitatif" concerns Twyla and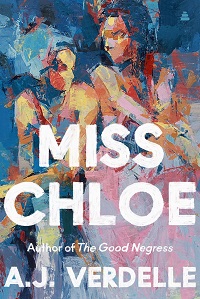 Roberta, friends in childhood, who lost touch as adults but keep encountering each other at places like a grocery store, a diner, and a protest march. One is white, one is black, but readers don't know which is which, Morrison having aimed to craft "an experiment in the removal of all racial codes from a narrative about two characters of different races for whom racial identity is crucial." Bearing an introduction by Zadie Smith, this is the story's first-time appearance as a stand-alone. When Verdelle published the Good Negress in 1995, she won early praise from Morrison. The novel went on to claim the Harold D. Vursell Memorial Award and PEN/Faulkner finalist honors, but Verdelle's next novel—a Western featuring Black characters—has languished. Nevertheless, the novel led to a friendship with Morrison, detailed here along with Verdelle's early struggles to write and thoughts on what it means to be considered a writer with promise, still struggling. Originally scheduled for September 2021.