Around the time Sarah Lawton joined the Madison Public Library in July 2013, a new report on Madison's "staggering racial disparities that existed across all indicators—academic, economic, health—was just being released," she recalls. "Black Madisonians fare much worse than their white counterparts in all areas."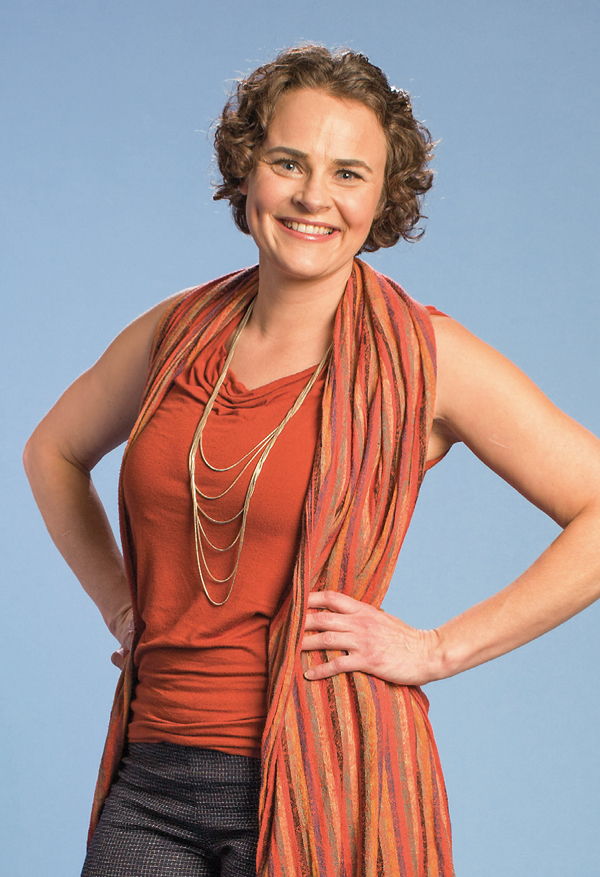 CURRENT POSITION
Neighborhood Library Supervisor, Madison Public Library, WI
DEGREE
MLIS, University of Wisconsin-Milwaukee, 2009
FOLLOW
Photo ©2019 Matt Lawrence Photography
Equity Architect
Around the time Sarah Lawton joined the Madison Public Library (MPL) in July 2013, a new report on Madison's "staggering racial disparities that existed across all indicators—academic, economic, health—was just being released," she recalls. "Black Madisonians fare much worse than their white counterparts in all areas."
Lawton's title is neighborhood library supervisor—a role that has her supervising a staff of 32 at two locations and acting as supervisor on call for nine libraries—but she sees her job "as being a force for social transformation and community connection," she says.
That's why she became the library's representative on the city's Racial Equity and Social Justice Core Team, a group of city employees drawn from many departments and all job levels tasked with assessing how these racial disparities were perpetuated by city agencies. The result was a 2014 report "that provided recommendations on how the City of Madison, including the library, should incorporate racial equity analysis in all matters related to policy, procedure, and program," she says.
At the library, these recommendations manifested in the planning for the Pinney Library, a new 20,000 square foot branch slated to open in spring 2020 on the east side of the city. Lawton was project manager for the Tell Us community conversation initiative to find out what future patrons were looking for from the new branch.
By interviewing 330 community members of all ages and backgrounds over a six-month period, "we were able to translate those conversations into key priorities for the library," Lawton says. Tell Us became the focus of MPL's 2016 strategic plan.
"We wanted to embed these community priorities into the project…so we wrote them into the request for proposals from design firms bidding on the project," she says. "We also changed the rubric used to assess firms to ensure that we were elevating community process and centering racial equity as a key priority."
Her efforts have taken MPL to the national stage. She was co-lead on the Government Alliance on Race and Equity's (GARE) Library Interest Group from 2016 to 2018 and appointed to the Public Library Association Task Force on Equity, Diversity, Inclusion and Social Justice in 2017. "I think my greatest accomplishment," Lawton says, "has been inspiring and supporting my staff to actively engage in social justice work and to recognize barriers to access and inclusion."