In 2012, a blind man came into the Nakusp Public Library in rural British Columbia, where Sabina Iseli-Otto was then library director. He wanted a digital audio version of Robert J. Sawyer's sf novel Hominids, in DAISY (Digital Accessible Information SYstem) format. Her library had only ten DAISY CDs, and none of them were sf. "It took two weeks to order another book—not the one he wanted, but another one that was okay," Iseli-Otto says. "I'll always remember that emptiness at, for the very first time, not having something for someone to read."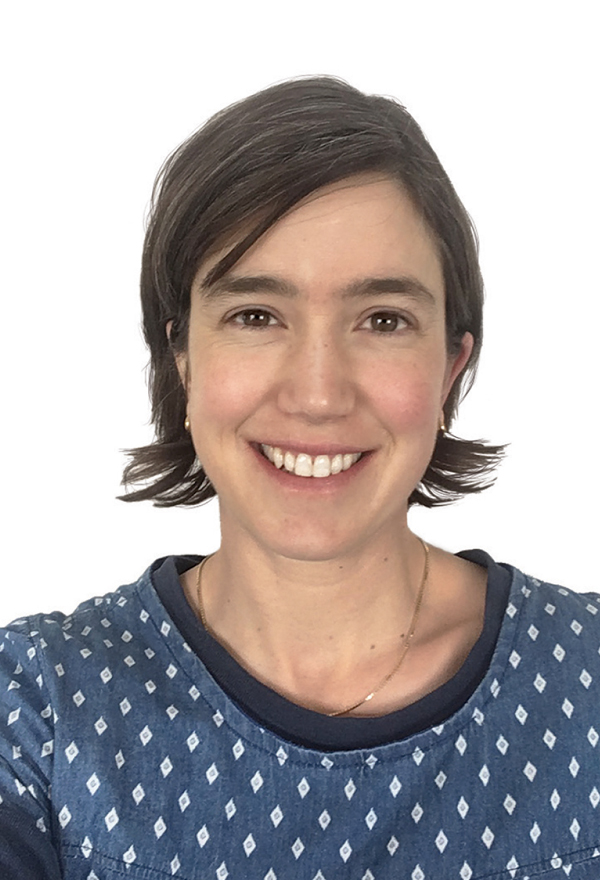 CURRENT POSITION
Public Lervices Librarian, NNELS at the BC Libraries Cooperative, Vancouver
DEGREE
MLIS, Western University, London, Ont., 2006
FOLLOW
NELS.ca; BC Libraries Coop Wiki
Photo courtesy of Sabina Iseli-Otto
Beyond Braille
In 2012, a blind man came into the Nakusp Public Library in rural British Columbia, where Sabina Iseli-Otto was then library director. He wanted a digital audio version of Robert J. Sawyer's sf novel Hominids, in DAISY (Digital Accessible Information SYstem) format. Her library had only ten DAISY CDs, and none of them were sf. "It took two weeks to order another book—not the one he wanted, but another one that was okay," Iseli-Otto says. "I'll always remember that emptiness at, for the very first time, not having something for someone to read."
In December 2013, Iseli-Otto joined the newly formed National Network for Equitable Library Services (NNELS), a digital repository of alternate format materials for Canadian public library patrons with print disabilities such as severe or total sight impairment, inability to hold or manipulate a book, and comprehension difficulties. Housed at the BC Libraries Cooperative, which includes 200 libraries and institutions across Canada, NNELS "purchases and produces books on request in the formats our readers need and [is] growing an online digital library of these books and formats," says Iseli-Otto, now public services librarian for NNELS.
"In five years, our lean team of 3.75 staff and our rich mélange of supporters have grown NNELS from an idea-baby to a library of 40,000 books for readers with print disabilities," Iseli-Otto says. Formats include DAISY 2, DAISY 3, MP3, e-text, EPUB 2, EPUB 3, PDF, BRF, and audiobooks. It's been a bargain: the NNELS $500,000 annual budget works out to 3¢ per capita for Canadians in participating jurisdictions.
In 2018, Iseli-Otto secured $2 million in grants from the Canadian government to promote resources for print-disabled patrons. Among the initiatives are holding a series of accessible-publishing workshops and a summit, funding a DAISY Consortium Partnership, producing 55 print and electronic Braille texts (five of them in French), hiring advisers with vision impairments, testing library reading apps, and producing recording kits—which include headset-microphones, USB keys, and instructions—that can be mailed to any Canadian library to record an audio version of a book.
Her goal: "to make sure everyone in the community who wants to read can, no matter how they do it," she says.