Memoir picks embrace literary lionesses Adrienne Miller and Elizabeth Tallent, Pulitzer Prize–winning critic Philip Kennicott on the comforts of Bach, playwright/Elle.com columnist R. Eric Thomas on the outsider's life, Ginger Gaffney on horses as healers, and Eilene Zimmerman on her lawyer ex-husband's hidden addiction. Plus more addiction memoirs, celebrities turns, hacktivists, historicals, and just living it up.
Memoir Picks
Gaffney, Ginger. Half Broke: A Memoir. Norton. Feb. 2020. 256p. ISBN 9781324003076. $25.95; ebk. ISBN 9781324003083. MEMOIR
As recent news stories have shown, the bond between human and horse can be supremely healing,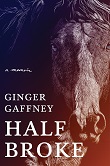 something top-ranked horse trainer Gaffney proves handily with her work at an alternative prison ranch in New Mexico. There, she brings together residents—often addicted, certainly broken physically and emotionally—with aggressive, sometimes abused or abandoned horses, to teach the supposedly unteachable on both sides of that equation how to trust. Here, she also recounts how a filly named Belle helped her emerge from a painful, solitary childhood.
Kennicott, Philip. Counterpoint: A Memoir of Bach and Mourning. Norton. Feb. 2020. 224p. ISBN 9780393635362. $26.95; ebk. ISBN 9780393635379. MEMOIR
The Pulitzer Prize–winning senior art and architecture critic for the Washington Post, Kennicott turned to Johann Sebastian Bach when his mother was dying, finding a respite from grief by listening to his music and spending five years learning to play the monumental Goldberg Variations. As he battled for mastery and understanding, he came to terms with a troubled childhood and here addresses two perhaps contrapuntally related questions: what does it mean to know a piece of music? And what does it mean to know another human being?
Miller, Adrienne. In the Land of Men: A Memoir. Ecco. Feb. 2020. 336p. ISBN 9780062682413. $28.99; ebk. ISBN 9780062682437. MEMOIR
In the mid-Nineties, fresh-faced 22-year-old Miller was hired as an editorial assistant at GQ and a few years later became the first female literary editor of Esquire. She acquired early pieces by Nicole Krauss, Heidi Julavits, and Adam Johnson as well as works by the era's big names—David Foster Wallace became a combative friend—but also encountered doubt, derision, and sexual harassment. Here she recounts life in a bygone literary boys club and asks what price women pay to fit in. With a 75,000-copy first printing.
Tallent, Elizabeth. Scratched: A Memoir of Perfectionism. Harper. Feb. 2020. 256p. ISBN 9780062410375. $28.99; ebk. ISBN 9780062410382. MEMOIR
Between the ages of 27 and 37, Tallent, who has served as director of Stanford's writing program since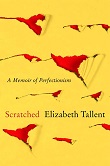 1994, published five literary titles with Knopf, plus numerous stories in The New Yorker. Then she published nothing for 22 years—until the PEN Faulkner finalist Mendocino Fire finally appeared in 2015. This formally inventive memoir examines a long, roadblocking history of perfectionism by juxtaposing herself as a young mother, her unloved child self, herself as a loving mother, and her son Gabriel. Much anticipated by the cognoscenti.
Thomas, R. Eric. Here for It: Or, How to Save Your Soul in America; Essays. Ballantine. Feb. 2020. 272p. ISBN 9780525621034. $26; ebk. ISBN 9780525621041. Downloadable. MEMOIR
An award-winning playwright, host of the Moth in Philadelphia and Washington, DC, and author of the daily cheerful politics- and celebrity-shafting column "Eric Reads the News," on Elle.com, Thomas uses this essay collection cum memoir to look back with affecting dark humor at never belonging, whether at his mostly white, suburban high school, his conservative black church, or his Ivy League college. Is life worth continuing? Does he find his own story? You gotta read the book.
Zimmerman, Eilene. Smacked: A Story of White-Collar Ambition, Addiction, and Tragedy. Random. Feb. 2020. 288p. ISBN 9780525511007. $27; ebk. ISBN 9780525511014. CD/Downloadable. MEMOIR
Journalist Zimmerman's former husband, Peter, a high-powered lawyer, seemed too thin, too emotionally unpredictable, and too distracted—he was missing key events with the children—and then he stopped answering the phone. She found him dead of a bacterial infection that often strikes intravenous users, having never known that he was a longtime drug addict. This account of addiction in the upper reaches of the ambitious, moneyed professional world got its start as the New York Times story, "The Lawyer, the Addict," which got nearly two million views in its first three days online.
More Addiction Memoirs
Khar, Erin. Strung Out: One Last Hit and Other Lies That Nearly Killed Me. Park Row: Harlequin. Feb. 2020. 352p. ISBN 9780778309734. $27.99; ebk. ISBN 9781488056321. MEMOIR
A writer specializing in addiction, relationships, and self-care whose weekly advice column on Ravishly brings in over 500,000 unique readers a month, Khar explains the attraction of self-medicating and the tough road to recovery by writing about her own addiction. It started with Valium when she was the lonely teenager of divorced parents and escalated to heroin in a habit that lasted until motherhood. With a 75,000-copy first printing. [See Prepub Alert, 7/21/19.]
Peres, Dan. As Needed for Pain: A Memoir of Addiction. Harper. Feb. 2020. 288p. ISBN 9780062693464. $27.99; ebk. ISBN 9780062693488. MEMOIR
Peres conquered adolescent awkwardness to become a celebrated cultural commentator and eventually editor in chief of Details but managed his ongoing insecurity with a drug habit that at one point reached 60 pills a day. Here he recounts an on-the-edge life, his recovering from addiction, and print journalism's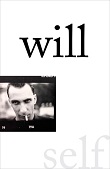 final glory. With a 30,000-copy first printing.
Self, Will. Will: A Memoir. Grove. Jan. 2020. 400p. ISBN 9780802128461. $26. ebk. ISBN 9780802148427. MEMOIR
Though he's a Man Booker short-listed author of pushing-the-envelope fiction, Self does not offer a meditation on the writing life. Instead, he examines his lifelong addictions, which began with his hiding acid, amphetamines, and weed in a tin of Dilly Duckling cough pastilles and led to heroin, cocaine, and so much more as he journeyed from the North London suburbs to Oxford to literary fame, still, as he points out, lacking will.
Celebrity Memoirs
Kweli, Talib. Vibrate Higher: A Rap Story. Sean McDonald: Farrar. Feb. 2020. 288p. ISBN 9780374283407. $27; ebk. ISBN 9780374717346. MEMOIR
Celebrated hip-hop artist Kweli has worked both independently and with folks like Mos Def, Kanye West, Pharrell Williams, and Kendrick Lamar and in 2011 founded the music-film-and-books juggernaut Javotti Media. A memoir cum hip-hop study that's a long time coming; rescheduled from January and April 2019 and worth the wait.
Simpson, Jessica. Untitled: A Memoir. Dey Street: HarperCollins. Feb. 2020. 304p. ISBN 9780062899965. $27.99; ebk. ISBN 9780062899989. MEMOIR
Singer, actress, reality TV star, and fashion designer, Simpson here recounts her rise to fame, her desire to step out of the limelight, and her struggles with demons that people never seem to think blonde icons end up having to face, too. An inspirational memoir; with a 500,000-copy first printing.
Vonn, Lindsey. Rise: My Story. Dey Street: HarperCollins. Feb. 2020. 272p. ISBN 9780062889447. $28.99; ebk. ISBN 9780062889485. MEMOIR
America's most successful skier ever explains how she pushed her body to the breaking point—but obviously not her soul—as she claimed 82 World Cup wins, 20 World Cup titles, three Olympic medals, and seven world championships. And her Lindsey Vonn Foundation is all about empowering girls. With a 250,000-copy first printing.
More memoirs
Alderton, Dolly. Everything I Know About Love: A Memoir. Harper. Feb. 2020. 368p. ISBN 9780062968784. $22.99; ebk. ISBN 9780062968807. MEMOIR
Award-winning London-based journalist Alderton writes about falling in love, losing love, landing a job,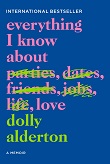 drinking too much, and coming to see her girlfriends and Ivan from the corner shop as the only dependable things in her life—all with such panache that her book has become an international best seller, now pubbing here. With a 35,000-copy first printing.
Brown. Barrett. My Glorious Defeats: Hacktivist, Narcissist, Anonymous: A Memoir. MCD: Farrar. Feb. 2020. 256p. ISBN 9780374217013. $26; ebk. ISBN 9780374717605. MEMOIR
Connected to the hacktivist group Anonymous, journalist Brown served four years in prison for leaking intelligence documents and wrote an award-winning column from jail about his life there and his ongoing belief in challenging power. In this blend of memoir and manifesto, he continues to insist on our using the media for the common good.
Ferris, Toby. Short Life in a Strange World: Love and Death in 42 Panels. Harper. Feb. 2020. 336p. ISBN 9780062931757. $29.99; ebk. ISBN 9780062931771. MEMOIR
Ferris is creator of the web-based cult favorite, Anatomy of Norbiton, which features essays on suburban life and larger human issues as seen through Renaissance art. So it's no surprise that as he contended with his father's death and approaching birth of a child, he opted to view (in person) every painting by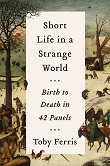 Pieter Bruegel the Elder and write about it here. With 66 full-color illustrations and a 30,000-copy first printing; decidedly different.
Neumann, Ariana. When Time Stopped: A Memoir of My Father, Survival and What Remains. Scribner. Feb. 2020. 352p. ISBN 9781982106379. $28; ebk. ISBN 9781982106393. MEMOIR
Of 34 family members living in German-occupied Czechoslovakia, 25 were murdered by the Nazi regime. But journalist Neumann knew virtually nothing of this growing up in Venezuela, to which her father had escaped after hiding in plain sight in Berlin during the war. He never spoke of his experiences, but letters and diaries he left upon his death prompted Neumann to piece together her family history. With a 100,000-copy first printing.