The Panorama Project—a library and publishing industry initiative that aims to quantify the impact that libraries have on book discovery, author brand development, and publisher sales—in February released its 2019 annual report and previewed two initiatives for 2020.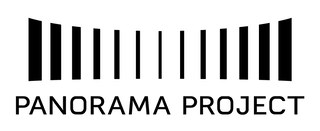 The Panorama Project—a library and publishing industry initiative that aims to quantify the impact that libraries have on book discovery, author brand development, and publisher sales—in February released its 2019 annual report and previewed two initiatives for 2020.
First, in partnership with Portland State University (PSU), Panorama will spearhead a consumer survey measuring immersive media consumption and buying behaviors across platforms and formats including analog and digital books, film, TV, and gaming.
Panorama Project lead Guy LeCharles Gonzalez noted that there hasn't been any major consumer research focused on book purchasing behavior during the past five years, which has led to a variety of unsubstantiated theories about why ebook sales plateaued and then declined. In the case of Macmillan, the publisher has cited proprietary data to argue that library lending is a primary culprit behind the decline, and has instituted an unpopular embargo period that prevents libraries from purchasing its ebook licenses for two months following a title's publication.
"At the end of the day, with the lack of transparency around data, anybody can say what they want, and there's no way to challenge it," Gonzalez told LJ.
Gonzalez noted that during Macmillan CEO John Sargent's "AMA" session at the American Library Association's (ALA) Midwinter Meeting in January, no one seemed to be on the same page. "There was a lot of talking at each other, because people aren't coming at this from the same foundation…. If we're in an environment where people are not willing to share data, and Amazon is sitting on a lot of data that they're sharing selectively, we have to shift the conversation to somewhere where we can have some common ground."
The upcoming consumer survey aims to do this by establishing a baseline picture of the current media consumption environment that libraries, publishers, and other stakeholders will view as credible and impartial. The committee that will generate the survey includes representatives from the Independent Book Publisher's Association and ALA, and when LJ spoke with Gonzalez, he was in talks to bring two other major publishing groups on board. "My hope is that once the survey is constructed and the results come in, nobody can nitpick the methodology, because the industry collaborated on its development."
Similarly, PSU was chosen as a partner because it "not only has a great publishing program, but one of the few publishing programs where research is a major component…. We want [the survey] to be as rigorous as anything that Pew or Gallup or any other major research organization would produce."
The media market has evolved significantly since 2015, when the Pew Research Center published the last major survey on consumer use and perception of libraries, Gonzalez said. Streaming services and "bingeable" prestige television shows have proliferated, and the digital audiobook market has grown rapidly, to cite just two examples. Multiple media types compete for people's time, yet the current discussion about the impact of libraries on retail ebook sales typically does not take this half-decade of changes into account.
"Our primary goal is, first and foremost, to situate books in the broader [media] context," Gonzalez said. "How do people who read books consume and pay for other, similar media types?"
EVENT IMPACTS
In its second initiative, Panorama launched the Library Events and Book Sales Survey in late 2019, developed partly in response to information gleaned from the project's 2019 Readers' Advisory Activities Survey. It asks librarians for insights about author visits, book clubs, literary festivals, and other library-produced events aimed at directly connecting patrons to books and authors. Based on survey results, Panorama will publish a report and toolkit identifying best practices for producing and hosting events.
"We got a lot of feedback from libraries about different ways they engage with their communities, and one of the findings was that author events were a pretty big driver, so we wanted to dig into that a little further," Gonzalez said. "Initially, there was an assumption that libraries and local booksellers have really strong, deep relationships, because there are a few examples of that" within the field. However, "we found that deep relationships are outliers." For most libraries, the relationship with local bookstores is purely logistical, with the store often supplying copies of books to be signed and sold at a library's events.
The Panorama Project also found that the vast majority of libraries work directly with authors—predominantly local authors—rather than publishers when developing events. "And there's very little reporting back to publishers about the impact of those events," Gonzalez said. "At best, the author may get that information, but publishers are really kind of out of the loop on the impact of these various events across the country supporting their books."
The report and toolkit generated by the survey will be combined with an adaptation of Cuyahoga County Public Library's marketing calculator to help libraries gauge the monetary value of events. "We're also going to develop some best practices on how to present and report that information back to publishers, so on a more regular, consistent basis" publishers are seeing the value that libraries offer, not just in terms of book sales during author events, but also in local outreach.
"Libraries are hyper-local, targeted media outlets" in terms of author and book promotion, Gonzalez said. "And they need to be evaluated that way, not versus Facebook and Google ads, which are all about scale…. Every publisher appreciates libraries as a free marketing channel, but they don't put a value on it. They take it for granted."