Health care, U.S. politics, the plight of the refugee, love in the time of COVID-19, and U.S.-China relations.
Click here for additional new Prepub Alert columns
Abramson, John. Sickening: How Big Pharma Broke American Health Care and How We Can Repair It. Mariner: Houghton Harcourt. Feb. 2022. 288p. ISBN 9781328957818. $28. HEALTH CARE
A former family doctor and Harvard Medical School professor with expertise in national drug litigation, Abramson (Overdosed America) argues that U.S. health care prioritizes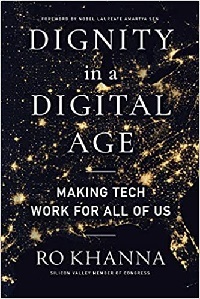 corporate well-being over public good, with the leading pharmaceutical companies core to the problem by controlling medical research and withholding the subsequent data as corporate prerogative. Abramson's litigation work has afforded him access to some of the insider stories and information revealed here, and he's got suggestions for creating change.
Aikins, Matthieu. The Naked Don't Fear the Water: A Journey Through the Refugee Underground. Harper. Feb. 2022. 352p. ISBN 9780063058583. $27.99. POLITICAL SCIENCE
The Polk Award–winning Aikins began reporting from the Middle East and Afghanistan in 2008, actively participating in Afghan society and learning the Dari language. So in 2016, when his friend Omar, a translator and driver, made the heart-buckling decision to flee the war-ravaged country, Aikins decided to go with him. That meant leaving behind his passport and identity and encountering refugees, smugglers, and activists, so that finally as a documentarian he could better understand what being a refugee really means. With a 35,000-copy first printing.
Bluestein, Greg. Flipped: How Georgia Turned Purple and Broke the Monopoly on Republican Power. Viking. Feb. 2022. 288p. ISBN 9780593489154. $29. POLITICAL SCIENCE
Atlanta Journal-Constitution reporter Bluestein had a ringside seat as famously Republican Georgia "flipped," electing Democrats Raphael Warnock and Jon Ossoff to the U.S. Senate. The state is expected to be the locus of close and closely fought elections for years to come, and Bluestein—who interviewed the likes of Stacey Abrams, Brian Kemp, Jon Ossoff, Raphael Warnock, and Kelly Loeffler—here provides context.
Fish, Isaac Stone. America Second: How America's Elites Are Making China Stronger. Knopf. Feb. 2022. 288p. ISBN 9780525657705. $28. POLITICAL SCIENCE
Formerly a Beijing correspondent for Newsweek and now founder and CEO of the research firm Strategy Risks, which provides risk assessment relevant to relations between corporations and the Chinese Communist Party, Fish here digs deeply into the ties between China and U.S. political and business leadership. His argument: these leaders applauded when China expanded into the global market, seeing it as a democratizing force within that country, then became so entrenched in that belief—and in the connections they have built in China—that they have not stood up to China on key political, social, and human rights issues. That may now be changing.
Hurd, Will. American Reboot: An Idealist's Guide to Getting Big Things Done. S. & S. Feb. 2022. 256p. ISBN 9781982160708. $27. POLITICAL SCIENCE
Dubbed "the future of the GOP" by Politico, Hurd grew up biracial in Texas with a black father and white mother, then worked as an undercover CIA agent and served three terms in the House of Representatives, sometimes as its only Black Republican. In 2020, he decided not to run for reelection so that he could address the issues concerning him in a different way. Those issues include income inequality, rapid technological change, the need to assure U.S. economic and military power, the search for honest political leadership, and the Republican Party's failure to present a principled vision for the future. With a 75,000-copy first printing.
Khanna, Ro. Dignity in a Digital Age: Making Tech Work for All of Us. S. & S. Feb. 2022. 368p. ISBN 9781982163341. $28.
Students without computers. Workers whose jobs cannot be done remotely. Individuals anywhere lacking reliable WIFI. The digital divide looms large, and it amplifies the economic inequality rivening U.S. society in particular. Khanna, who represents the Silicon Valley region in the House of Representatives, wants to show how we can democratize digital innovation to strengthen economic opportunity for everyone. He calls it progressive capitalism. As Nobel laureate Amartya Sen explains in the foreword, "Just as people can move to technology, technology can move to people."
Kipnis, Laura. Love in the Time of Contagion: A Diagnosis. Pantheon. Feb. 2022. 224p. ISBN 9780593316283. $25. PSYCHOLOGY
Some people argue that AIDS changed attitudes about love, sex, and relationships, particularly within the LGBTQ+ community, just as COVID-19 is now changing how we deal with intimacy today. Will those changes remain after the pandemic curtain lifts? Cultural critic Kipnis ( Against Love) ponders this question by blending her own experiences in lockdown with a deep dive into the politics of the virus, the shifts in our understanding of gender relationships wrought by #MeToo, and more.
Naím, Moisés. The Revenge of Power: How Autocrats Are Reinventing Politics for the 21st Century. St. Martin's. Feb. 2022. 320p. ISBN 9781250279200. $29.99. POLITICAL SCIENCE
In the New York Times best-selling,Washington Post and Financial Times best-booked The End of Power, Naím considered how to challenge the concentration of power in nations worldwide. Here he considers what creates that concentration in the first place, focusing on populism, polarization, and post-truths to explain why autocracy is on the rise worldwide. With a 60,000-copy first printing.
Opoku-Agyeman, Anna Gifty, ed. The Black Agenda: Bold Solutions for a Broken System. St. Martin's. Feb. 2022. 288p. ISBN 9781250276872. $28.99. SOCIAL SCIENCE
Cofounder of the Sadie Collective, a nonprofit dedicated to tearing down the roadblocks Black women encounter in economics and related fields, Opoku-Agyeman compiles work by Black scholars offering policy-oriented solutions to racial injustice in the United States. The issues addressed here range from Black maternal health to reparations to bias in artificial intelligence. With a 50,000-copy first printing.
Rawlence, Ben. The Treeline: The Last Forest and the Future of Life on Earth. St. Martin's. Feb. 2022. 304p. ISBN 9781250270238. $28.99. NATURE
The boreal forest, comprising mostly pines, spruces, and larches and spreading out over multiple continents in the world's northern reaches, is Earth's largest land biome. As such, it provides much of the oxygen we breathe; it's often called the lungs of the world. So it's bad news that for the last half-century, the boreal forest has been creeping northward into less sustainable terrain, and we'll all be choking to death if it disappears. From the author of the multi-best-booked City of Thorns; with a 100,000-copy first printing.
Schwartzel, Erich. Red Carpet: Hollywood, China, and the Global Battle for Cultural Supremacy. Penguin Pr. Feb. 2022. 400p. ISBN 9781984878991. $28. FILM
As the United States and China duke it out for dominance in multiple domains, one interesting area has emerged as a source of real contention: the movies. With China now a key source of revenue for the U.S. film industry, Hollywood studios are scrambling to make movies that will draw in Chinese citizens while satisfying the strict Chinese Communist Party censors. Meanwhile, China has built its own formidable film industry. Get your tickets for this important story; Schwartzel has reported on the film industry for the Wall Street Journal since 2013.
Sieghart, Mary Ann. The Authority Gap: Why Women Are Taken Less Seriously Than Men–and What We Can Do About It. Norton. Feb. 2022. 384p. ISBN 9780393867756. $28.95.
Despite some remarkable strides over the last decades, women are still fighting for their rights in the business arena, often feeling brushed aside or undervalued. London-based journalist/broadcaster Sieghart explores what this kind of gender bias means not just for women but for society, considers its intersection with race and class biases, and recommends how it might be countered.