An Artificial Friend and the meaning of love.
Ishiguro, Kazuo. Klara and the Sun. Knopf. Mar. 2021. 304p. ISBN 9780593318171. $27.95. LITERARY/SF & FANTASY
In his first novel since winning the Nobel Prize in 2017, Ishiguro introduces us to Klara—perky, carefully observant, and an Artificial Friend for sale in a store. She longs for a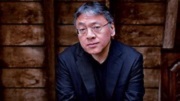 customer to select her, but can she find a sustaining relationship with a human owner? The book publishes both here and in the UK on March 2. Notes Jordan Pavlin, editorial director at Knopf, it "offers a look at our changing world through the eyes of an unforgettable narrator, and one that explores the fundamental question: what does it mean to love?" All in a recognizably Ishiguro-like technologically enhanced context.