The five months that Nicholas Alexander Brown spent in 2011 as a White House intern for Michelle Obama in the Office of the First Lady changed his life. "I [saw] the intersection between the arts, events, politics, and cultural diplomacy in action," he says. "I was hooked and decided to explore opportunities for combining my passion for the arts and public service."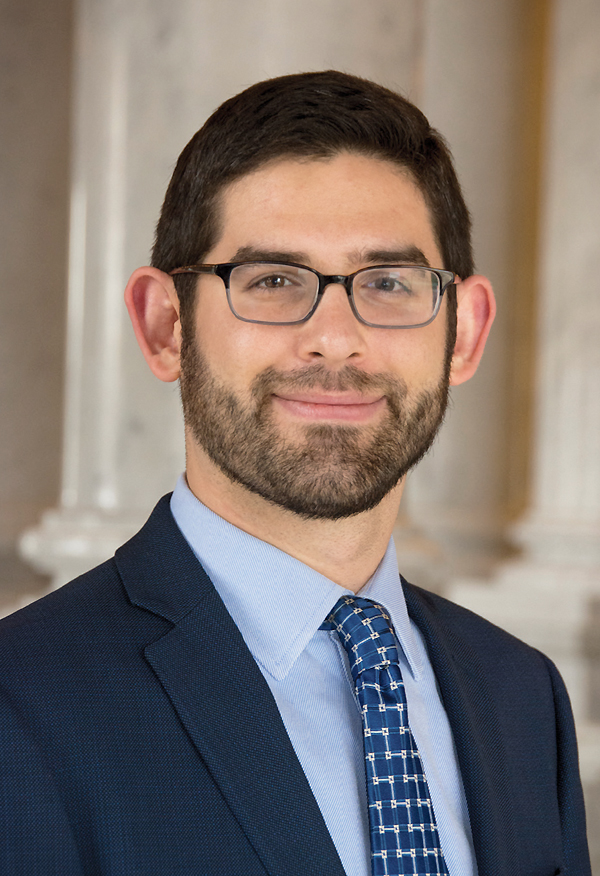 CURRENT POSITION
Director of Special Productions & Initiatives, Washington Performing Arts, Washington, DC
DEGREE
MSLIS, Catholic University of America, 2017; M.Mus, King's College London, UK, 2011
HONORS
Library of Congress Special Achievement Award, 2014, 2015
PRESIDENT
DC Library Association, 2018–19
FOLLOW
@frenchhorn88 (Twitter, Instagram); nabrown88 (LinkedIn); nicholasalexanderbrown.com; washingtonperformingarts.org; DCLA.org
Photo by David Rice
Singing a New Tune
The five months that Nicholas Alexander Brown spent in 2011 as a White House intern for Michelle Obama in the Office of the First Lady changed his life. "I [saw] the intersection between the arts, events, politics, and cultural diplomacy in action," he says. "I was hooked and decided to explore opportunities for combining my passion for the arts and public service."
A French horn player, baritone vocalist, and chorister who served in the National Guard, Brown left the White House for a job at the Library of Congress (LC) as a music specialist and concert producer, where he spent six years making events such as the Concerts from the Library of Congress series happen. As a leader in the library's LGBTQ+ employee association LC-GLOBE, he developed year-round LGBTQ+ programming.
These threads came together in Bibliodiscotheque and Pride in the Library—the programming he's "most thankful for having had the opportunity to generate and lead." Held in spring 2017, the Bibliodiscotheque series celebrated disco with music, art, and performance, culminating with icon Gloria Gaynor's public concert in the Great Hall—and a dance party attended by 1,700 people—to commemorate her classic song "I Will Survive" entering the National Recording Registry. The Pride in the Library pop-up exhibit a month later was the first institutionwide display of LGBTQ+ collection items in the history of LC.
"As a member of the LGBTQ+ community, who also lived through DADT [don't ask, don't tell] in the military, this was incredibly important work to me personally," Brown says. The 225 items from various collections ranged widely, including rare books from oppressed communities; works by Aaron Copland, Billy Strayhorn, Lilli Vincenz, and Walt Whitman; and panels from the AIDS Memorial Quilt—one listed library staff who had died during the AIDS epidemic. "[H]onoring the legacy of these fallen former staff members was humbling, and there was hardly a dry eye in the room," he says.
In February 2018, Brown became the director of special productions and initiatives at Washington Performing Arts, where he develops large-scale, cross-departmental productions. "My role…builds upon the work that I did at [LC]," Brown says. "The performing arts, libraries, and cultural heritage organizations all have similar functions in creating spaces for communities to gather, explore ideas, and be enriched with artistic and/or cultural experiences."