Congratulations to the staff and patrons of the Madison County Public Libraries on taking the honors as the 2018 Best Small Library in America. First presented in 2005 with support from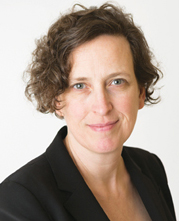 the Bill & Melinda Gates Foundation, this award was created to acknowledge and celebrate the excellence of the many rural and small libraries across the United States, showcase their positive impact, and model creativity for libraries serving populations small and large. As we have seen, these libraries are engines of innovation for their communities, anchors, and vital connectors to the vast and varied world of information and experience.
Madison County's library system is just that: small and mighty. I'm particularly impressed by the deep and robust partnership the library has with nearby schools and the intentional approach to lifelong learning, fostered through strong alliances. Read all about it, and be sure to check out the two finalists, New York's Cazenovia Public Library and Arizona's Patagonia Public Library. This year, the winner will receive a cash prize of $5,000 and finalists will each receive $1,000, thanks to the sustaining sponsorship by Baker & Taylor.
I'm also pleased to have a new ally in the Association for Rural & Small Libraries (ARSL) for the announcement of the 2018 winner. For years, there has been an informal yet natural connection between the award and ARSL's annual conference. This year, thanks to Julie Elmore, ARSL 2017–18 conference chair, and ARSL leadership, the award will be presented at its meeting in Springfield, IL, with a library representative on hand via a scholarship to share best practices with attendees.

LIFELONG LEARNING MCPL's volunteer-led GED program (r.) and the ecoExplore program in the Butterfly garden at MCPL offered in partnership with the NC Arboretum, are among the excellent offerings

As someone who grew up using small libraries in the rural west, I have personally experienced how essential they can be. Now, a new project funded this year by the Institute of Museum and Library Services (IMLS) promises to help articulate their impact in a deeper way. According to the project description, awarded at $333,176 to New York's Southern Tier Library System, in partnership with the Chautauqua-Cattaraugus and Pioneer Library systems and ARSL, it will "investigate how public libraries sustain or improve service in resource poor geographies," reviewing the literature and conducting original research with expertise from Cornell University and the University of Arizona's Native Nations Institute. This is a promising development. I look forward to hearing all about the process and findings and expect they will discover both riches and a compelling case for more investment.
Our smallest libraries are critical to their communities, making people's lives better and bringing insight and perspective as well as new skills. Alone, each improves the people who use and rely on it—as all the winners of this award to date illustrate so clearly. Together, they make up the vital network of libraries nationwide that strengthen the fabric of our society.