Barton, Fiona. The Suspect. Berkley. Feb. 2019. 384p. ISBN 9781101990513. $26; ebk. ISBN 9781101990537. lrg. prnt. CD/downloadable. PSYCHOLOGICAL THRILLER
After the New York Times best-selling The Widow and the USA TODAY best-selling The Child, both best-booked by NPR, Barton returns to send fan-favorite journalist Kate Waters to Bangkok. Kate is investigating the disappearance of two teenage British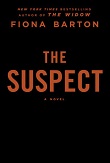 girls after a hotel fire, but she's got an ulterior motive: mending fences with estranged son Jake, who is volunteering at a conservancy project in the city. But now he's the main suspect in the girls' disappearance. Major promotion.

Foley, Lucy. The Hunting Party. Morrow. Feb. 2019. 320p. ISBN 9780062868909. $26.99; ebk. ISBN 9780062868923. lrg. prnt. THRILLER
In her first crime novel, Foley (The Invitation) grabs a group of thirtyish Oxford graduates who have been celebrating New Year's Eve together for ten years and takes them to their latest holiday destination: a dreamily remote estate in the Scottish Highlands. Their December 30 arrival brings a blizzard of historic proportions that snows them in, and by New Year's one of them lies dead. Classic mystery tropes; with a 100,000-copy first printing.

Gardner, Lisa. Never Tell. Dutton. Feb. 2019. 416p. ISBN 9781524742089. $27; ebk. ISBN 9781524742096. lrg. prnt. THRILLER
In this latest from the No. 1 New York Times best-selling author, Boston-based Sgt. Det. D.D. Warren and victim advocate Flora Dane have a sense of déjà vu when Conrad Carter is shot three times and his computer 12 times, with wife Evie found holding the gun. D.D. recognizes Evie from the long-ago, supposedly accidental death of her father, while Flora sees Conrad on the news and recognizes him from the time she was held hostage—her captor knew the man. Two fan favorites link up on their third case, which gets peeled back layer by layer like a dirty, rotten onion.

Greaney, Mark. Mission Critical. Berkley. Feb. 2019. 512p. ISBN 9780451488947. $27; ebk. ISBN 9780451488961. lrg.prnt. ESPIONAGE THRILLER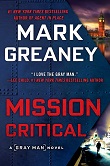 A hooded man bound for a joint CIA/MI6 interrogation in England about a mole in Langley is brought aboard Court Gentry's flight on a CIA transport, with unfortunate results. When the plane lands at an isolated UK air base, the prisoner is hustled away by a group of attackers, and Gentry—the only man left standing—is sent after them. Next in the "Gray Man" series starring former CIA operative/assassin-for-hire Gentry, which has seen big sales increases for each of the last three entries.

Grippando, James. The Girl in the Glass Box: A Jack Swyteck Novel. Harper. Feb. 2019. 368p. ISBN 9780062657831. $27.99; ebk. ISBN 9780062885821. lrg. prnt. LEGAL THRILLER
In this timely new thriller from the 2017 winner of the Harper Lee Prize for Legal Fiction, Julia Rodriguez and her teenage daughter have fled violence both gang-related and domestic in El Salvador and landed safely in Miami. Then Julia resists her boss's
sexual advances, and an anonymous tip to U.S. immigration authorities lands her in jail awaiting deportation, with Miami attorney Jack Swyteck thinking that asylum (however difficult to obtain in today's climate) is her only option. With a 75,000-copy first printing.

Kepler, Lars. Stalker. Knopf. Feb. 2019. 592p. tr. from Swedish by Neil Smith. ISBN 9781524732264. $27.95; ebk. ISBN 9781524732271. lrg. prnt. Downloadable. PSYCHOLOGICAL THRILLER
In this latest from the pseudonymous husband-and-wife duo whose Det. Joona Linna series has sold more than 12 million copies in 40 languages, the Swedish National Crime Unit receives a candid video of a young woman later found viciously slashed to pieces. When another taunting video arrives, Joona turns to hypnotist and trauma expert Erik Maria Bark, who now thinks that years ago he may have helped put away the wrong serial killer. Fifth in the series, following The Sandman (March 2018); Black Lizard: Vintage Crime is publishing new translations of the first three series titles this year, and Academy Award–winning producer Steve Golin is developing the series for film/television.

Kim, Un-su. The Plotters. Doubleday. Feb. 2019. 304p. tr. from Korean by Sora Kim. ISBN 9780385544382. $25.95; ebk. ISBN 9780385544399. Downloadable. THRILLER
In an alternate Seoul, where assassination guilds compete for business, Reseng dutifully goes where he's told to go and kills who he's told to kill. Then he inadvertently disrupts a scheme that's been carefully crafted by three young women—a convenience store clerk, her wheelchair-bound sister, and a cross-eyed librarian—and must decide if he wants to take control. A first English translation from Kim, winner of Korea's Munhakdongne Novel Prize (a top-notch literary honor) and nominated for crime fiction's 2016 Grand Prix de Littérature Policière, so he's bound to be good for a range of readers.


Lawler, Liz. Don't Wake Up. Harper Paperbacks. Feb. 2019. 368p. ISBN 9780062886224. $26.99; pap. ISBN 9780062876133. $16.99; ebk. ISBN 9780062876140. PSYCHOLOGICAL THRILLER
Former nurse Lawler draws on her medical knowledge for a debut featuring Dr. Alex Taylor, who awakens after what she initially assumes is an accident to find herself on an operating table, her legs raised in stirrups. Then the masked doctor, whom she doesn't recognize, explains that he is about to rape her as he delivers another dose of anesthesia. No one believes her, and she's starting to doubt herself when she meets another victim. With a 75,000 paperback and a 20,000-copy hardcover first printing.

Lawson, Mike. House Arrest. Atlantic Monthly. Feb. 2019. 288p. ISBN 9780802129307. $26. THRILLER
Joe DeMarco has long been a fixer for U.S. Congressman John Mahoney (this is 13th in a multi-Barry-nominated series), but now he's been framed for the murder of Rep. Lyle Canton, House Majority Whip, and needs some fixes of his own. While he's in jail,  good buddy Emma (formerly with the ex-Defense Intelligence Agency) searches for the real killer, soon discovering that the CEO of Spear Industries, the combative and filthy-rich Sebastian Spear, has personal reasons for wanting Canton dead.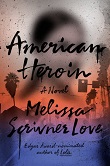 Love, Melissa Scrivner. American Heroin. Crown Archetype. Feb. 2019. 304p. ISBN 9780525573128. $27; ebk. ISBN 9780525573142. THRILLER
Love is back, and so is Lola, the eponymous, tough-as-bullets force-behind-the-putative-gang-leader in Love's Edgar Award–nominated debut. Now, Lola rules her own drug empire in South Central Los Angeles, which means security and a good life for her mother, her daughter, and herself. But a violent new cartel drags her into all-out war, and there's another big threat: her brother.

Robinson, Peter. Careless Love: A DCI Banks Novel. Morrow. Feb. 2019. 432p. ISBN 9780062847522. $26.99; ebk. ISBN 9780062847485. lrg. prnt. THRILLER
In his latest outing, Inspector Alan Banks is puzzled by two not-so-obvious deaths; a student is found in an abandoned car on a little-traveled road, apparently a suicide, but she didn't even know how to drive. And a well-dressed man lacking any identification is found in a moorland gully, dead from what could be a slip or a push. From a best-selling author with Edgar, CWA Dagger in the Library, and Sweden's Martin Beck honors.
Rose, Karen. Say You're Sorry. Berkley. Feb. 2019. 624p. ISBN 9780399586729. $26; ebk. ISBN 9780399586736. CD/downloadable. THRILLER
Winner of the 2016 Career Achievement Award for Romantic Suspense from RT Book Reviews, a six-time New York Times best-selling author, and a No. 1 hardcover best seller in the UK, Rose goes hardcover in this country with her new "Sacramento" series. Her protagonists: FBI Special Agent Gideon Reynolds, smuggled out of a cult at age 13 by a mother he's never seen again, and Daisy Dawson, who grew up rigorously protected by her former military father owing to a mysterious threat and now eager to take on the world. Then she's attacked, and seeking the culprit might lead Gideon back to his roots.

Rosenstiel, Tom. The Good Lie. Ecco. Feb. 2019. 368p. ISBN 9780062475398. $27.99; ebk. ISBN 9780062475435. lrg. prnt. POLITICAL THRILLER
After an American diplomatic complex is attacked in North Africa, the White House hires Peter Rena and partner Randi Brooks to investigate quietly. But Congress soon opens hearings, and a political maelstrom ensues, with the president's staff hoping to limit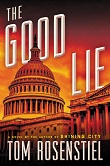 the damage and the military backing off completely. So where does that leave our intrepid investigators? Following the debut novel Shining City, an NPR Best Book "highly recommended for legal and political thriller junkies" by LJ; with a 50,000-copy first printing.

Rouda, Kaira. The Favorite Daughter. Graydon House: Harlequin. Feb. 2019. 384p. ISBN 9781525835148. $26.99; ebk. ISBN 9781488028564. THRILLER
A year after her daughter Mary's death, Jane emerges tentatively from her grief, having secluded herself at the family house in an oceanfront gated community in Orange County. Both husband David and daughter Betsey seem remote, and Jane is beginning to sense that while Mary appeared to be such a good girl, there's something shadowy behind her accidental death that could tear the family apart. From the USA TODAY best-selling author of Best Day Ever; with a 75,000-copy first printing.

Tyce, Harriet. Blood Orange. Grand Central. Feb. 2019. 352p. ISBN 9781538762738. $26; ebk. ISBN 9781538713754. Downloadable. THRILLER
Things are complicated for newbie lawyer Alison. She's defense in her first murder case, with the accused a mild-mannered housewife proclaiming, "I did it. I killed him. I should be locked up." And though Allison is happily married, with a lovely daughter, she is can't break free from a dangerous affair with the senior legal partner who got her the case. A debut novel bought in a two-book pre-empt with Wildfire: Hachette UK and sold to eight other territories thus far; with a 75,000-copy first printing.

Winslow, Don. Untitled. Morrow. Feb. 2019. 400p. ISBN 9780062664488. $28.99; ebk. ISBN 9780062664518. lrg. prnt. THRILLER
The winner of multiple awards (e.g., the Los Angeles Times Book Prize) and multiple nominations (e.g., Edgar, Ian Fleming Steel Dagger), Winslow here wraps up a pounding trilogy begun with The Power of the Dog and The Cartel. For 40 years, Art Keller has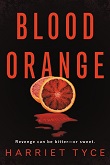 been a major combatant in the war on drugs and has managed to defeat Adán Barrera, the godfather of the notorious Sinaloa Cartel, at a huge personal cost. Now that he's on top at the DEA, he faces a bunch of dangerous new drug traffickers and an incoming administration secretly linked to them. Winslow's last four novels were all New York Times best sellers; with a 250,000-copy first printing.