Pulitzer Prize winners Chris Hamby and Edward Huimes, former NRC commissioner Gregory B. Jaczko, up-and-coming civil rights activist Astra Taylor and more reflect on the world today.
Hamby, Chris.Soul Full of Coal Dust: The True Story of an Epic Battle for Justice.Little, Brown. Jan. 2019. 384p. ISBN 9780316299473. $28; ebk. ISBN 9780316299497. lib. ebk. ISBN 9780316299459. Downloadable. INDUSTRY/NATURAL RESOURCES
Currently an investigative reporter for BuzzFeed News, Hamby was working at the Center for Public Integrity when he won the 2014 Pulitzer Prize for Investigative Reporting for a series on coal miners. Here he shows how the coal industry continues to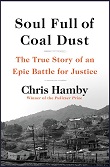 circumvent laws regarding exposure to coal dust and deny benefits to miners suffering the consequences, resulting in a resurgence of black lung disease. With a 30,000-copy first printing.
Humes, Edward.Burned: A True Story of a Murder and the Crime That Wasn't.Dutton. Jan. 2019. 336p. ISBN 9781524742133. $28; ebk. ISBN 9781524742140. Downloadable. TRUE CRIME
In 1989, after the three children of Jo Ann Parks perished in a Los Angeles fire, forensic evidence was used to convict her of murder and send her to life in prison without parole. Now the science used to secure that conviction is seen as fatally flawed, and a California Innocence Project lawyer is challenging Parks's conviction. Pulitzer Prize-winning journalist Humes (No Matter How Loud I Shout) examines the case while using it to show how forensic work of the last decades has been rooted in bad science, with countless unjust convictions resulting.
Jaczko, Gregory B.Confessions of a Rogue Nuclear Regulator.S. & S. Jan. 2019. 208p. ISBN 9781476755762. $26. PUBLIC POLICY
Chair of the U.S. Nuclear Regulatory Commission (NRC) from 2009 to 2012 and a commissioner for five years beforehand, physicist Jaczko was an industry and government outsider concerned with making sure that nuclear technology was used safely. Soon, though, he found the NRC dominated by the industry it was supposed to be regulating and began speaking out—particularly when industry leaders refused to make the changes that would prevent another catastrophe like Fukushima.
Reid, Joy-Ann.Surviving Trump: A Field Guide to Staying Sane in an Age of Madness.Morrow. Jan. 2019. 256p. ISBN 9780062880109. $26.99; ebk. ISBN 9780062880123. CD. POLITICAL SCIENCE
Host of MSNBC's AM Joy and a Daily Beast columnist, Reid (Fracture: Barack Obama, the Clintons, and the Racial Divide) doesn't just show how President Trump's policies threaten the national well-being and our position worldwide. She urges readers not to give up but to funnel their efforts into activist causes that will build a stronger base for the next election. With a 200,000-copy first printing.
Rushkoff, Douglas.Team Human.Norton. Jan. 2019. 256p. ISBN 9780393651690. $23.95; ebk. ISBN 9780393651706. CD/Downloadable. SOCIAL SCIENCE
Host of NPR's Team Human podcast, CUNY professor Rushkoff offers 100 aphoristic statements showing how our sense of human connection is getting lost in the chill of technology and markets. Education has become occupational training, for instance, and money is less a means of exchange than a form of dominance.
Shukla, Nikesh & Chimene Suleyman, eds.The Good Immigrant: 21 Writers Reflect on America. Little, Brown. Jan. 2019. 320p. ISBN 9780316524285. $28; ebk. ISBN 9780316524292. lib. ebk. ISBN 9780316422284. Downloadable. POLITICAL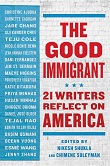 SCIENCE/CITIZENSHIP
Published in the UK in September 2016,The Good Immigrantstirred lots of conversation on race and immigration there. This follow-up, compiled by original editor Shukla (e.g., Coconut Unlimited, short-listed for the Costa First Novel Award) and Brooklyn-based poet/journalist Suleyman, includes 21 essays on the American situation from writers like Jenny Zhang, Teju Cole, Chigozie Obioma, and Alexander Chee.
Taylor, Astra.Democracy May Not Exist, but We'll Miss It When It's Gone.Metropolitan: Holt. Jan. 2019. 208p. ISBN 9781250179845. $27; ebk. ISBN 9781250179852. POLITICAL SCIENCE
Called the "new civil rights leader" by the Los Angeles Times, author and documentary filmmaker Taylor (The People's Platform) sets out to discover what democracy means in a world that's never seen it in unalloyed, all-inclusive form. Is democracy a means or an end? Can prosperity and equality be achieved through nondemocratic means? If democracy means rule by the people, who are the people? Room for debate.