Parenting wisdom this month—"Play to win and never give up. Struggle plus success is growth. Struggle plus failure is growth"—varies in perspective, as shared by grandparent/businesswoman Marianne Waggoner Day, pediatrician Mike Adamick, scientist Vanessa LoBue, single mom Lara ­Lillibridge, and single dad Mike Adamick.
"Sometimes the simple things are the most special," according to artist Bob Guest, who wrote daily letters to his children for 14 years, documented by daughter Joanna Guest in Folded Wisdom. Parenting wisdom this month—"Play to win and never give up. Struggle plus success is growth. Struggle plus failure is growth"—varies in perspective, as shared by grandparent/businesswoman Marianne Waggoner Day (Grandma Camp), mother of several CEOs and launcher of Google Teacher's Academy Esther Wojcicki (How To Raise Successful People), pediatrician Mike Adamick (Raising an Organized Child), and scientist Vanessa LoBue ( 9 Months In, 9 Months Out). Irreverent and hilarious advice is offered from single mom
Lara ­Lillibridge and single dad Mike Adamick.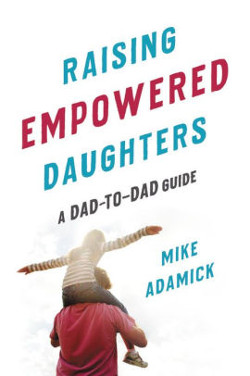 Adamick, Mike. Raising Empowered Daughters: A Dad-to-Dad Guide. Seal: Perseus. Jun. 2019. 272p. ISBN 9781580058650. pap. $17.99; ebk. ISBN 9781580058643. CHILD REARING
Stay-at-home dad Adamick ("Dad's Book of Awesome..." series; "Daddy Issues" column, Jezebel.com.), a former investigative reporter, here reports on the gender imbalances in our culture in areas such as clothing (boys' attire speaks to a message of playing hard and going to college, while girls' reflects "love-obsessed objects in slim jeans and flower-font hashtags"); food (children as young as five reported dissatisfaction with their bodies, according to a study by the nonprofit Common Sense Media); sports; and the fields of math and science. The author also explores the double struggle faced by African American girls and ends each chapter with tips for dads to help their daughters resist the sexism and cultural oppression they face and to walk in confidence.
VERDICT Few books line the shelves for dads of daughters; Adamick's is straightforward, full of humor, and will be well received.
Day, Marianne Waggoner. Camp Grandma: Next-Generation Grandparenting—Beyond Babysitting. She Writes. May 2019. 256p. ISBN 9781631525117. pap. $16.95; ebk. ISBN 9781631525124. CHILD REARING
Successful businesswoman Day almost titled this book "Please Don't Call Me a Babysitter," an apt option considering her work explores the valuable and wide-ranging roles grandparents play in a child's life: role model, teacher, historian, storyteller, to name a few. Day, who became a caretaker for her grandchildren five years into her retirement, recounts how on their first day together she handed each child a "Camp Grandma" shirt. Their outings soon evolved to become what she calls a "corporate retreat for kids," wherein the structure of their days included round-table discussion (planning and goal-­setting guided by Grandma), presentations (show-and-tell to practice public speaking), learning time (topics encompass manners, candle making, family history), and activity hour (baking cookies, doing crafts, sports, etc.).
VERDICT Full of ideas for readers wishing to institute a similar workshop-like approach, this is sure to appeal to the many grandparents who are active in their grandchildren's lives. An activity section in each chapter makes Day's ideas easy to implement.
Fulks, Bert. X-Plan Parenting: Become Your Child's Ally—A Guide to Raising Strong Kids in a Challenging World. Howard. Jun. 2019. 320p. ISBN 9781982112011. pap. $16.99; ebk. ISBN 9781982112028. CHILD REARING
Former teacher and psychologist Fulks directs a nonprofit ministry for drug-addicted youth and is a stay-at-home dad and blogger. His blog entry on the "X-plan" was discovered by K-LOVE radio station and received millions of hits from around the country. The concept, the letter X being the thing we solve for, here representing the mystery of who each child is meant to become, emerged after Fulks asked a group of young people in addiction recovery if they'd ever found themselves in uncomfortable situations but ended up sticking around because they felt they didn't have a way out. All of the teens raised their hands. Fulks then designed a plan for his own children that involves texting an "X" to a family member who will give the teen a way out with no questions asked. Fulks here covers topics such as allowing your child to fail, trusting your child, and helping your child through painful situations. Rather than providing tips, each chapter poses questions for parents to ponder, ending with "how will your kids answer these questions in thirty years?"
VERDICT Christian principles guide this work, but many of the ideas, such as the "X" plan, will likely resonate with a wider ­audience.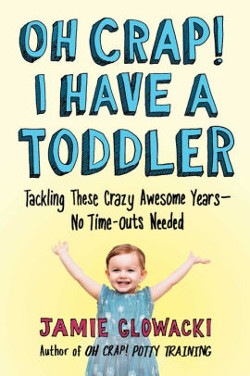 Glowacki, Jamie. Oh Crap! I Have a Toddler: Tackling These Crazy Awesome Years—No Time-Outs Needed. Gallery. (Oh Crap Parenting). Jun. 2019. 304p. ISBN 9781982109738. pap. $16.99; ebk. ISBN 9781982109745. CHILD REARING
According to former social worker Glowacki ( Oh Crap, Potty Training!), who has worked with hundreds of mothers and children in her community, beginning with teaching potty training classes, the first step in dealing with parenting struggles is to find our triggers, the unconscious contributions to toddler behavior. When we get entangled in the child's behavior, we neglect to look at ourselves. Instead of blindly doing what our parents did, conscious parenting includes setting boundaries for both child and parent. Seeking to "create a life we don't need a vacation from," practicing self-care, and working to identify personal anxieties are key to the "work" of parenting. The second section ("the kid part") contains advice on how to engage the unique toddler mind and body (more sleep, more free play, lots of movement).
VERDICT Parents of toddlers will no doubt find this tome accessible and at times delightfully funny. A breezy and memorable read.
Guest, Joanna. Folded Wisdom: Notes from Dad on Life, Love, and Growing Up. Celadon. May 2019. 224p. ISBN 9781250207791.pap. $20; ebk. ISBN 9781250207784. CHILD REARING
An early riser, Guest's father had a daily routine of walking the dog, then sitting with a cup of coffee and a candle and penning illustrated notes to Joanna and her younger brother, Theo. The siblings still have 3,500 of these notes, a testament to their father's dedication. The son of a navy admiral, Bob Guest (or dad) remembers having only one conversation alone with his father and was determined to set a different example for his own children. An artist by trade, Bob made a commitment to express his love during the busy years of childhood. In her first book, Guest shares her father's sentiments ("sometimes the simple things are the most special") and addresses the issues that impact their world both personally (before a baseball game, "Prepare yourself as good as you can and study, work, and play with a passion to succeed") and on a broader spectrum (on 9/11: "Today is why we study history...to remember, to learn, to teach...to not repeat the mistakes").
VERDICT A delightful collection of illustrated notes that remind us of what matters and will undoubtedly make ­readers smile.
Korb, Damon. Raising an Organized Child: 5 Steps To Boost Independence, Ease Frustration, and Promote Confidence. American Academy of Pediatrics. Jun. 2019. 224p. ISBN 9781610022828. pap. $16.95; ebk. ISBN 9781610022842. CHILD REARING
According to pediatrician Korb (founder, Ctr. for Developing Minds, CA), 80 percent of marriages end in divorce in families with special-needs children. Each week, Korb deals with thousands of youth who struggle with school owing to neurodevelopmental issues, cognitive deficits, language delays, attention dysfunctions, and emotional issues. He considers the homework challenges as well as the financial and time drains on families, believing the best way to prepare your child's brain for adulthood is through teaching organized thinking skills. Korb outlines five steps to raising an organized child: be consistent, introduce order, give everything its place, practice forward thinking, and promote problem solving. Divided into sections for each stage of childhood from infant to teenager, this work includes practical ideas for implementing each of the five steps.
VERDICT Parents look to the American Academy of Pediatrics for expert advice and here will find practical and helpful tips for developing executive function in children, whether special needs are present or not.
Lillibridge, Lara. Mama, Mama, Only Mama: An Irreverent Guide for the Newly Single Parent—from Divorce and Dating to Cooking and Crafting, All While Raising the Kids and Maintaining Your Own Sanity (Sort Of). Skyhorse. May 2019. 320p. ISBN 9781510743564. $24.99; ebk. ISBN 9781510743571. CHILD REARING
Blogger Lillibridge (Girlish: Growing Up in a Lesbian Home) shares her own experience of single parenting through the story of how she and her children (nicknamed Big Pants and Tiny Pants) coped after she left her troubled marriage. Whether dishing on the benefits of single motherhood ("If we choose to have a blow-up boat in the living room for a week, no one complains") or the struggles of applying for WIC (Women, Infants, and Children supplemental nutritional program, which requires her to attend a monthly demo on how much milk her child should be consuming and embarrasses her at the supermarket), Lillibridge's amusing tone is conversational. As a bonus, she peppers recipes throughout, such as simplified cassata cake (benefit: her kids hate it so she doesn't have to share), Swedish meatballs (which her mother calls man bait), and instant oatmeal cookies (a treat for when you have nothing in your food cabinet).
VERDICT Laugh-out loud amusing and all-around entertaining for those who enjoy mom blogs.
LoBue, Vanessa. 9 Months In, 9 Months Out: A Scientist's Tale of Pregnancy and Parenthood. Oxford Univ. Aug. 2019. 288p. ISBN 9780190863388. pap. $22.95. CHILD REARING
Pictures, charts, and diagrams fill this academic look at parenting from LoBue (psychology, dir., Child Study Ctr., Rutgers Univ.), writer of Psychology Today's "The Baby Scientist" column. Here, LoBue presents both a personal chronicle of motherhood (in which she discusses being an academic and a scientist, addressing issues such as pay discrepancy and changes in her career trajectory as a result of having children) and a "real-time" account of the hard research on subjects including breastfeeding, sleep training, gender development, the science (or lack thereof) behind the vaccine/autism link, screen time, and personality development. ­
VERDICT LoBue's research-crammed, meticulously documented work will appeal to parents willing to engage with a more challenging read.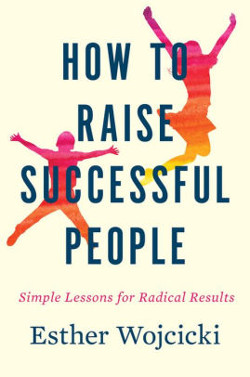 Wojcicki, Esther. How To Raise Successful People: Simple Lessons for Radical Results. Houghton Harcourt. May 2019. 336p. bibliog. index. ISBN 9781328974860. $28; ebk. ISBN 9781328974938. CHILD REARING
An educator, journalist, and mother of three daughters, Wojcicki launched the media arts program at Palo Alto High School, CA, and helped establish the Google Teacher's Academy. Her daughters are no slouches either: CEO of YouTube, founder and CEO of the large biotech company 23andMe, and a Fulbright scholar and medical researcher. In the foreword, they share what it was like to be raised the "Woj" way (an affectionate nickname given Wojcicki by her students), which advocates the values of TRICK: trust, respect, independence, collaboration, and kindness. Financial responsibility, open-mindedness, fearlessness, and an appreciation for life were traits the author helped to instill in her students and children. For example, in grade school, Wojcicki taught her daughters about compound interest. Determined to save at least a few thousand dollars a year, they began small businesses, such as selling spice ropes, which netted hundreds of dollars for sixth grader Susan.
VERDICT In a time of increased anxiety and helicopter parenting, Wojcicki's advice on helping your child lead seems to speak for itself. A must-read for parents of children of all ages.