Punch-in-the-face powerful with a bittersweet ending, this leading Spanish novelist's first English-language outing is a masterpiece; a close-as-skin understanding of what it's like to suffer torture and dislocation while remaining human and hopeful; quietly affecting; of current interest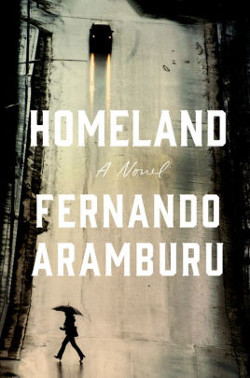 Aramburu, Fernando. Homeland. Pantheon. Mar. 2019. 592p. tr. from Spanish by Alfred MacAdam. ISBN 9781524747121. $29.95; ebk. ISBN 9781524747138. F
A Basque-born novelist now living in Germany, Aramburu unfolds the consequences of the Basque insurgency while asking us to ponder larger issues of violence, friendship, and moral choice. When Bittori returns to the hometown where her husband was killed, people avoid her, fearing that she means to stir up trouble. Generous Txato was accused in graffiti of snitching on the ETA (Euskadi Ta Askatasuna, the Basque Homeland and Liberty), and the killers included the son of Bittori's sister-close friend, Miren. The narrative travels through decades, shifting between the families' past and present relationship, Bittori's suffering, defensive Miren's decision to support her radical son, and the tragedy of Miren's daughter, felled by a stroke in her forties and a bridge between the families.
VERDICT Punch-in-the-face powerful with a bittersweet ending; this leading Spanish novelist's first English-language outing is a masterpiece. [See Prepub Alert, 9/24/18.]
Bourdeaut, Olivier. Waiting for Bojangles. S. & S. Mar. 2019. 176p. tr. from French by Regan Kramer. ISBN 9781501145919. $25; ebk. ISBN 9781501145919. F
DEBUT In this international best seller, the young narrator lives in Paris with unconventional parents Louise and George, who eschew standard employment, dance endlessly to Nina Simone's "Mister Bojangles," and entertain a bevy of like-minded friends as they live life to the hilt. George calls Louise by a different name every day, and a crafty exotic bird named Mademoiselle Superfluous roams the premise. Such bliss can't last, as financial difficulties soon loom, but what's worse is Louise's fall into mental illness as the story moves from whacky to poignant. The narrative often falls into witty rhyme that mostly charms (kudos to the translator here).
VERDICT At once delightfully whimsical and hugely touching; most readers will ­enjoy.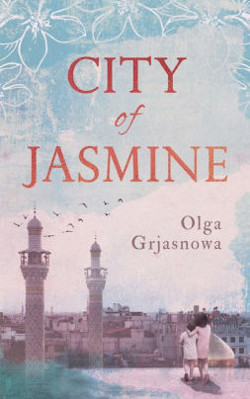 Grjasnowa, Olga. City of Jasmine. Oneworld. Apr. 2019. 256p. tr. from German by Katy Derbyshire. ISBN 9781786074874. $24.95; ebk. ISBN 9781786074881. F
News of war-savaged Syria (or anywhere) can turn people into statistics, but here Grjasnowa (All Russians Love Birch Trees) provides a close-as-skin understanding of what it's like to suffer bombardment, torture, and dislocation while remaining human and hopeful. When Paris-based surgeon Hammoudi returns home to renew his passport, he is not permitted to leave and eventually works 'round the clock in a dirty basement as the only doctor saving lives in his part of Damascus. He briefly meets Amal, an actress full of life and daring who joins demonstrations, endures imprisonment, unearths an awful family secret, and becomes involved with Youssef, a young director targeted by the regime. Hammoudi makes his way to Greece and Amal and Youssef to Beirut, all heading for Europe. You'll care for them and their heartbreaking fate. ­VERDICT Highly ­recommended.
.Kerangal, Maylis de. The Cook. Farrar. Apr. 2019. 112p. tr. from French by Sam Taylor. ISBN 9780374120900. $22; ebk. ISBN 9780374716196. F
Narrated with almost documentary-like precision by a devoted female friend, this portrait of self-taught chef Mauro is not just a beautifully delineated character study or inside look at a hard way to make a living but a perceptive meditation on the meaning of work itself. Raised in Paris by a French father and Italian mother, Mauro starts baking cakes in childhood and rustling up meals for friends in adolescence, then moves on to various restaurants and eventually his own business. He's singularly committed yet questions the life-sapping sacrifices of his profession, getting an economics degree and periodically quitting to try out new experiences as he searches for a way to cook that will "not only express the glorious creativity of one person,…but will be about relationships." All this in just over 100 pages and done brilliantly.
VERDICT Highly recommended. [See Prepub Alert, 10/22/18.]
Kim Young-ha. Diary of a Murderer: And Other Stories. Mariner. Apr. 2019. 208p. tr. from Korean by Krys Lee. ISBN 9781328545428. pap. $13.99; ebk. ISBN 9781328545565. SHORT STORIES
While celebrated South Korea author Kim's long fiction has appeared in English, (e.g., I Hear Your Voice), this is the first of his five story collections to be translated. The opening novella features a now inactive serial killer slowly losing his memory. ("It's been twenty-five years since I last murdered someone, or has it been twenty-six?") Now he's worried that another serial killer he knows is targeting his adoptive daughter—the very daughter his final victim begged him to spare. The narrative is brisk and the voice magnetic, but can this narrator be trusted? Other stories feature a violent encounter that upends two offbeat lovers and a writer contemplating murder to get his creative juices flowing again.
VERDICT Spiky, quirky reading for all short story fans, whether of literary or pop bent.
Lebedev, Sergei. The Goose Fritz. New Vessel. Mar. 2019. 322p. tr. from Russian by Antonina W. Bouis. ISBN 9781939931641. pap. $17.95. F
This new work from the masterly ­Lebedev (Oblivion) opens with a war veteran taking out his rage on the goose Fritz and Fritz's feathered flock, summing up the uneasy relationship between Russians and Germans, and especially Germans in Russia, over two centuries. Scholarly Kirill remembers the killing and also his mysterious visits with Grandmother Lina to Moscow's German Cemetery, where it's finally revealed that she was born Karolina Schwerdt, burying her German identity when she married Grandfather Konstantin in 1945. As Kirill begins exploring his ancestry—he was descended from the son of a prominent surgeon who migrated to Russia in the 1830s—readers get a palpable sense of history's weight and also of its loss. Perhaps the saddest passages here concern Lina's papers, missing so many pages as events and people were systematically expunged for safety's sake.
VERDICT Another inspiring Lebedev work for discerning readers.
Malte, Marcus. The Boy. Restless. Mar. 2019. 448p. tr. from French by Emma Ramadan & Tom Roberge. ISBN 9781632061713. pap. $22.95. F
A Prix Femina winner, Malte's first book to appear in English opens with a boy carrying his mother to the sea for the view she wanted before death. He's a nameless wild child who doesn't speak, and at first we see him scrambling to survive; she hasn't told her what to do afterward, though she's wisely deposited him near a small town. There he's taken in by man he calls the ogre and his young daughter and learns the ways of other humans. Meanwhile, the Austro-Hungarian Empire annexes Bosnia-Herzegovina, and Europe marches toward the war the boy will join. Malte delivers the boy's story viscerally, moment by moment, in rich, elegantly descriptive language, at the same time effectively showing us the larger picture. The boy is all of us, an innocent thrown into the world. VERDICT Highly recommended.
Saccomanno, Guillermo. 77. Open Letter. Feb. 2019. 262p. tr. from Spanish by Andrea G. Labinger. ISBN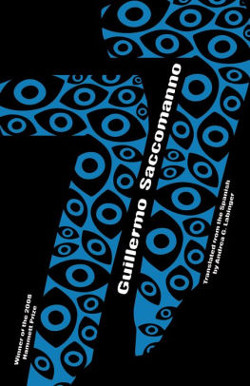 . pap. $14.95; ebk. ISBN 9781940953939. F
In 1977, in the depths of the Videla dictatorship, gay high school teacher Gómez stands by as 30 policemen swarm his classroom in Buenos Aires and take away smart young Esteban. Later, Gómez returns to his apartment, where the smell of burning hair pervades the hallway and the sly super points out that you can't trust anyone, and also visits a spiritual adviser who gives him a cut-rate price despite how badly he's damaged psychically. Gómez also manages to hook up with a macho "half-breed" cop among a patrol that violently accosts Gómez and a quarreling lover. What's significant here is what Gómez doesn't do: despite the occasional little gesture, like helping a student after the raid, he doesn't protest the regime.
VERDICT In prickly, energized language, Saccomanno ( Gesell Dome) captures the fearfulness of those living under dictatorship. For most readers.
Sartori, Giacomo. I Am God. Restless. Feb. 2019. 256p. tr. from Italian by Frederika Randall. ISBN 9781632062147. pap. $17.99. F
So here's God, hanging out in the universe and falling for a tall, skinny geneticist on Earth who's insemintating cows and couldn't care less about Him. He even professes innocence when the scientist who's also fallen for the geneticist keeps having accidents. Meanwhile, He reflects on faith, science, capitalism, and His presumed greatest creation, humans, whose worst imperfection is the couple: "I personally have never seen a pair of penguins shouting vile accusations at each other about mothers-in-law or nail scissors." He also considers pushing up the explosion of Andromeda by two billion years.
VERDICT What a great character study, told in a voice that's both sardonic and captivating. For all readers except the most devout.
Suter, Martin. Allmen and the Pink Diamond. New Vessel. (Allmen, Bk. 2). Mar. 2019. 203p. tr. from German b y Steph Morris. ISBN 9781939931634. pap. $16.95. mys
After the sparkly Allmen and the Dragonflies, destitute if aristocratic Johann Friedrich von Allmen returns with ­Guatemalan butler Carlos, having founded Allmen International Inquiries to pursue work as a private investigator. Here, he's been asked by an Englishman to find the Pink Diamond, a precious jewel stolen from a man who really doesn't have a claim on it. The suspect is a Russian Allmen tracks from an apartment building to a rental agency to a villa to a stunning Baltic coast resort, where sophisticated sybarite Allmen of course gets the best of everything and charges it to his client. But the Russian is being tracked by others, the Pink Diamond turns out not to be as expected, and Allmen and faithful Carlos enter the slippery realm of high ­finance.
VERDICT Immense fun for lovers of ­international mystery.
Viel, Tanguy. Article 353. Other. Mar. 2019. 160p. tr. from French by William Rodarmor. ISBN 9781590519332. pap. $15.99; ebk. ISBN 9781590519349. F
Winner of the Grand prix RTL-Lire and the Prix François Mauriac, this taut, burnished work by Tanguy (Beyond Suspicion) tells a classic story of class exploitation and the tension between law and justice in a fresh and absorbing way. In a small, struggling town off the coast of Brittany, Martial Kermeur is accused of killing real estate developer Antoine Lazenec by shoving him overboard while they were lobster fishing. He has no intention of evading the law and explains events to a young judge charged under Article 353 with proclaiming Kermeur's guilt only if he is fully convinced. As Kermeur confides, he was persuaded to invest his full bonus layoff from the shipyards in the fancy resort the swaggering agent says he's planning to build after tearing down the château where Kermeur is caretaker. The downward spiral of Kermeur's life thereafter is grippingly told. VERDICT ­Quietly affecting; of current interest.
Vodolazkin, Eugene. Solovyov and Larionov. Oneworld. May 2019. 368p. tr. from Russian by Lisa C. Hayden. ISBN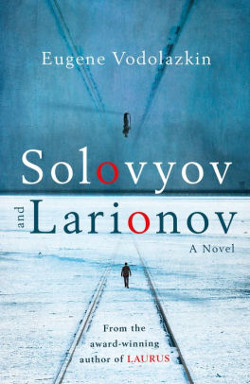 . $26.95; ebk. ISBN 9781786070364. F
With the same dramatic sweep as the 1400s-set Laurus and the 20th-century-spanning The Aviator, the multi-award-winning Vodolazkin's first novel—and third to be translated into English—takes us on a hunt with young scholar Solovyov as he travels to St. Petersburg and thence the Crimea to determine why White Russian general Larionov was not executed by the Bolsheviks after the revolution. The opening pages have the starchy, detail-obsessed quality of Solovyov himself, but once Solovyov arrives in Yalta and meets Zoya, the illegitimate daughter of a woman who tended Larionov in his later days, the story soars. Zoya shakes up our young hero, helping him steal valuable manuscript pages and introducing him to others dedicated to Larionov's memory, as the narrative weaves through time to discover Larionov's life and final fate.
VERDICT Ultimately absorbing, darkly witty, history-soaked pages for literary and historical fiction fans.
---
The reviews were originally published in Library Journal's March 2019 issue