Click here for additional new Prepub Alert columns
Literary Stars
Awad, Mona. All's Well. S. & S. Aug. 2021. 368p. ISBN 9781982169664. $27. LITERARY
Her marriage over and her acting career totaled by a bad accident that brings on scary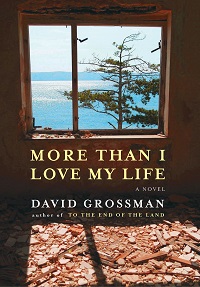 painkiller dependence, Miranda Fitch is now a college theater director eager to mount Shakespeare'sAll's Well That Ends Well. But her students want to do Macbeth instead. From the author of the Scotiabank Giller Prize finalist 13 Ways of Looking at a Fat Girl and the multi-best-booked Bunny; with a 75,000-copy first printing.
De Robertis, Carolina. The President and the Frog. Knopf. Aug. 2021. 224p. ISBN 9780593318416. $24.95. Downloadable. LITERARY
Once a guerrilla imprisoned in an unspecified Latin American country, DeRobertis's protagonist later became the country's leader and was known as the Poorest President in the World. Now retired, he's speaking to a journalist about revolution and human rights, and he's wondering whether he should reveal that his most important interlocutor during his imprisonment was a belchy frog. Following the award-winning Cantoras.
Faye, Lyndsay. The King of Infinite Space. Putnam. Aug. 2021. 384p. ISBN 9780525535898. $27. Downloadable. LITERARY
In this contemporary reenvisioning of Hamlet, caustically honest New Yorker Ben Dane mourns his recently deceased Broadway theater father, scorns his mother's quick remarriage to his uncle, and wonders what really caused his father's death. So he calls on Horatio Patel, a friend and maybe more, who wings his way to New York even as Ben's former fiancée, Lia, finds her addiction recovery separating her from her art and her former buddies. As one might expect, it all ends bloodily, so maybe this isn't such a detour for Edgar nominee Faye.
Grossman, David. More Than I Love My Life. Knopf. Aug. 2021. 288p. tr. from Hebrew by Jessica Cohen. ISBN 9780593318911. $26.95. LITERARY
In this latest from internationally renowned Israeli novelist Grossman ( A Horse Walks into a Bar), 90-year-old Vera has been keeping secret from daughter Nina, with whom she has a tense relationship, and granddaughter Gili, a filmmaker who's close to Vera but distant from the mother who abandoned her at age three. To reveal that secret, she must take them to Goli Otok, an island off the Croatian coast, where she spent three years imprisoned and tortured for refusing to denounce her husband.
Kleeman, Alexandra. Something New Under the Sun. Hogarth: Crown. Aug. 2021. 368p. ISBN 9781984826305. $28.
East Coast novelist Patrick Hamlin heads to Hollywood to oversee the production of a film based on one of his works, hoping to keep the production on track while resurrecting a flagging career. Instead, he witnesses drought, wildfire, and corporate corruption and ends up joining forces with Cassidy, the film's wayward female star, to investigate oddities surrounding a mysterious new brand of synthetic water. From the winner of the Bard Fiction Prize.
McConaghy, Charlotte. Once There Were Wolves. Flatiron: Macmillan. Aug. 2021. 272p. ISBN 9781250244147. $27.99. CD. LITERARY
Inti Flynn has arrived in Scotland with twin sister Aggie to lead a team of biologists reintroducing 14 gray wolves to the Highlands. But she also wants to help Aggie heal from chaotic events back in Alaska. The wolves do well until a fatal mauling brings forth local wrath, but Inti doubts that the wolves are responsible. From the author of the perceptive, gorgeously written Migrations, an LJ Best Book; with a 200,000-copy first printing.
Murray, Sabina. The Human Zoo. Grove. Aug. 2021. 304p. ISBN 9780802157508. $27.
Having returned to Manila both to avoid her pending divorce and to research a biography of Timicheg, an indigenous Filipino displayed in a "human zoo" in early 1900s America, Filipino American journalist Christina "Ting" Klein slips easily into her family's upper-middle-class life. But she can't ignore the depredations wrought by dictator Procopio "Copo" Gumboc's regime. From PEN/Faulkner Award winner Murrary.
Rising Stars
Ahmed, Nawaaz. Radiant Fugitives. Counterpoint. Aug. 2021. 384p. ISBN 9781640094048. $27. LITERARY
Ejected from her Muslim Indian family after coming out as a lesbian, political activist Seema now lives in San Francisco. Nine months pregnant, she wants to reconcile with her family, and soon her mother is winging her way from India even as her devout OB-GYN sister arrives from Texas. From a Kundiman and Lambda Literary Fellow boasting several Hopwood Awards.
Davidson, Ash. Damnation Spring. Scribner. Aug. 2021. 448p. ISBN 9781982144401. $28. CD. LITERARY
From a longtime logging family in the 1970s Pacific Northwest, Rich Gundersen wants a less risky life for his son. It's soon apparent, though, that the risks don't come just from sawing away at trees. As women suffer multiple miscarriages and salmon quit leaping from the creeks, Rich's wife, Colleen, begins to suspect the herbicides used by the timber company—and her suspicions tear the town apart. Debut author Davidson attended the Iowa Writers' Workshop; with a 125,000-copy first printing.
Kopacz, Anita. Shallow Waters. Black Privilege: Atria. Aug. 2021. 224p. ISBN 9781982179663. $26. LITERARY
Editor in chief of Heart and Soul magazine and author of the inspirational Finding Your Way, Kopacz offers a debut novel centered on Yemaya, the Yoruban deity of the sea, who gives strength to a young woman trapped by the Atlantic slave trade. With a 50,000-copy first printing.
Levy, Ashley Nelson. Immediate Family. Farrar. Aug. 2021. 192p. ISBN 9780374601416. $26. LITERARY
As she prepares the toast her brother, Danny, has asked her to deliver at his wedding, the narrator of this debut novel reflects on growing up happily with the little boy her parents adopted from an orphanage in Thailand. Soon, though, she's veering off to other subjects, from Victorian adoption policies to her struggles with infertility, and facing things she knows she can't say. From the cofounder of Transit Books; with a 35,000-copy first printing.
Thornton, Jeanne. Summer Fun. Soho. Jul. 2021. NAp. ISBN 9781641292382. $27. LITERARY
A young trans woman named Gala spends her days working at a hostel in Truth or Consequences, NM, and obsesses over the Get Happies, a fabled 1960s California band whose mysterious leader, B——Gala finally writes. What starts as a mournful conversation about the band's failure to release its final album, Summer Fun, ends up as a discussion about music, identity, and culture, revealing as much about Gala as it does about the Get Happies. From the author of the Lambda Literary Award short-listed The Black Emerald.
Westgate, Meredith. The Shimmering State. Atria. Aug. 2021. 320p. ISBN 9781982156718. $27. CD. LITERARY
Fleeing the unexpected death of his artist mother, Lucien arrives in Los Angeles to help his grandmother, who is being treated for Alzheimer's with a new memory drug. A speculative fiction–flecked literary debut with a 75,000-copy first printing.
The Wide World
Busjeet, Vinod. Silent Winds, Dry Seas. Doubleday. Aug. 2021. 288p. ISBN 9780385547024. $26.95. Downloadable. LITERARY
Having emigrated from Mauritius 50 years ago and worked as a high school teacher, at the World Bank, and in diplomacy for his home country, Busjeet brings a lot to his debut novel. His hero, however, is a young man whose forebears were indentured Indian laborers in Mauritius and whose family history is a mystery that unfolds here.
Eika, Jonas. After the Sun. Riverhead. Aug. 2021. 208p. tr. from Danish by Sherilyn Nicolette Hellberg. ISBN 9780593329108. $26. LITERARY
A speculation-obsessed IT consultant, a Cancún beach boy subject to tourists' untoward desires, the survivors of a shattered love triangle in London, and a man grieving in the Nevada desert—these are among the characters woven into Eika's risk-taking look at our brave, shiny, manipulative new world. From an award-winning Danish writer who is making waves internationally.
Guerra, Wendy. I Was Never the First Lady. HarperVia. Aug. 2021. 336p. tr. from Spanish by Alicia "Achy" Obejas. ISBN 9780062990747. $26.99. LITERARY
Abandoned by her mother at age 10, Nadia Guerra grew up believing in the promise of the Cuba Revolution, but she's starting to have her doubts; she feels her rebellious spirit and artistic aspirations are being quashed. Winning a scholarship to study in Russia means she could find her mother and learn the identity of her father, but the experience instead blows up all her assumptions about the past. From the Havana-based author of the LJ-starred Revolution Sunday.
Kim, David Hoon. Paris Is a Party, Paris Is a Ghost. Farrar. Aug. 2021. 240p. ISBN 9780374229726. $26. LITERARY
Japanese-born Henrik Blatand, adopted by Danish parents and raised in a house lacking mirrors, is distraught when Fumiko, the woman he loves, dies in her sealed dorm room in Paris. Yet she seems to reappear throughout the city, whether in the Métro or on a line wending its way into the Louvre, as he tries to sort out her life and death. From a Korean-born American educated in France, a debut novel promising to be anything but routine.
Mori, Eto. Colorful. Counterpoint. Jul.2021. 224p. tr. from Japanese by Jocelyne Allen. ISBN 9781640094420. pap. $16.95. LITERARY
The dead soul at the heart of Mori's narrative won't be released from the cycle of rebirth just yet; he's just granted a second chance with his homestay in the body of 14-year-old suicide Makoto Kobayashi. Taking up the life of friendless Makoto, he begins to understand the boy's frustrations and finds ways to change his direction. A Japanese classic that has sold a million copies, available in English for the first time.
Ngamije, Rémy. The Eternal Audience of One. Gallery: Scout: S. & S. Aug. 2021. 384p. ISBN 9781982164423. $28. CD.
A Rwandan-born Namibian writer/photographer short-listed for the AKO Caine Prize for African Writing, Ngamije relates the story of young Séraphin, who fled the Rwandan civil war with his family; landed in Windhoek, Namibia, which his coolly aspirational self finds a bit restrictive; and finally heads to Capetown, South Africa, where wild parties, racial tensions, and a law degree await. With a 75,000-copy first printing.