Los Angeles Times Book Prize–nominated Jami Attenberg, ALA Notable Book author Jon Clinch, Prix Goncourt winner Marie NDiaye, National Book Award nominee Kate Walbert, and more.
Anshaw, Carol. Right After the Weather. Atria. Oct. 2019. 272p. ISBN 9781476747798. $27; ebk. ISBN 9781476747811. LITERARY
Forty-plus Cate, still working as a set designer in Chicago's theater community, knows that it's time to settle down to a full-time job and forever relationship. But her life plans are waylaid when she visits best friend Neale and finds her being assaulted by petty criminals Nathan and Irene. Cate responds with violence she never knew she had in her. From the author of the New York Times best-selling Carry the One With a 100,000-copy first printing.
Attenberg, Jami. All This Could Be Yours. Houghton Harcourt. Oct. 2019. 240p. ISBN 9780544824256. $26; ebk. ISBN 9780544824270. LITERARY
From the author of the New York Times best seller The Middlesteins comes another tale of family dysfunction as hardworking lawyer/mother Alex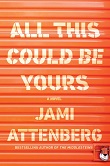 Tuchman heads home to New Orleans to visit her dying father, a power-mongering real estate developer with no sense of ethics. Trying to understand him, the better to understand herself, she gets no answers from her icy mother, missing-in-action brother Alex, or wacky brother Gary and his even wackier wife. With a 35,000-copy first printing.
Clinch, Jon. Marley. Atria. Oct. 2019. 256p. ISBN 9781982129705. $27; ebk. ISBN 9781982129729. LITERARY
Author of the ALA Notable Book Finn, Clinch offers another literary excavation with this tale of the relationship between Scrooge and Marley of Dickensian fame. The two meet at the aptly named Professor Drabb's Academy for Boys and later combine talents—Marley's guile and Scrooge's way with numbers—to build a shipping empire surreptitiously and venally based on the slave trade. Scrooge wants to break away when he falls for lovely Belle Fairchild, but as Christmas Carol fans know, it doesn't work out. With a 75,000-copy first printing.
Frank, Michael. What Is Missing. Farrar. Oct. 2019. 320p. ISBN 9780374298388. $27; ebk. ISBN 9780374719500. LITERARY
Author of the celebrated fraught-family memoir The Mighty Franks, a Jewish Quarterly Wingate Prize winner, Frank here relates the story of translator Costanza Ansaldo. Part Italian and part American, Costanza returns to a beloved Florence pensione to mourn her dead husband and the child she never had. There she meets 17-year-old Andrew Weissman and his charming father, Henry, who happens to specialize in reproductive medicine, and a complex tale of love, loneliness, and hope results.
Gowda, Shilpi Somaya. The Shape of Family. Morrow. Oct. 2019. 384p. ISBN 9780062933225. $26.99; ebk. ISBN 9780062933249. lrg. prnt. LITERARY
Author of the international best sellers The Golden Son and Secret Daughter, Gowda delivers the story of a typical contemporary American family. Jaya, an Indian diplomat's daughter, meets high-aspiring Philly-raised banker Keith at a London pub in 1988, and together they raise a family in suburban California. But tragedy pulls apart the parents, determined teenage daughter Karina, and bright-eyed young son Prem, as they each try to find identity and answers of their own. With a 100,000-copy first printing.
Hall, Sarah. Sudden Traveler. Custom House: Morrow. Oct. 2019. 192p. ISBN 9780062959225. $23.99; ebk. ISBN 9780062959249. SHORT STORIES
Hall, proclaimed among Granta's Best of Young British Novelists, an E.M. Forster Award winner, and short-listed for the Man Booker Prize, also won the BBC Short Story Prize for her luscious and disturbing story "Mrs. Fox." In this fantasy-tinged third collection, which travels from Turkey to Cumbria's misty villages, a mythical creature rises up from female anger, and an ancient well on the border of warring countries changes a dictator's fate. With a 30,000-copy first printing.
Hughes, Michael. Country. Custom House: Morrow. Oct. 2019. 352p. ISBN 9780062940322. $26.99; ebk. ISBN 9780062940315. LITERARY
A reimagining of The Iliad set in 1996 Northern Ireland, this Guardian Best Book opens with a tentative ceasefire between the IRA and the British. Fighters on both sides are grumbling that after all their efforts, the battle should instead escalate, and an IRA fighter gathers comrades for an assault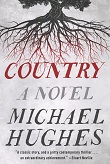 on a local army base after his wife turns informer. Then there's Achil, the group's lead sniper, who's in a snit over something personal and refuses the call. With a 50,000-copy first printing.
Jemc, Jac. False Bingo: Stories. MCD: Farrar. Oct. 2019. 240p. ISBN 9780374538354. pap. $15; ebk. ISBN 9780374720421. SHORT STORIES
PEN/Robert W. Bingham finalist for My Only Wife, Jemc returns with a second collection (after A Different Bed Every Time) of 17 slightly tilted stories showing what happens when our fears and anxieties are made manifest. Here, identities are stolen, alternate worlds emerge, evil wills out, and people trying to escape the past find situations that are worse. Hot reading for the cognoscenti.
NDiaye, Marie. The Cheffe: A Cook's Novel. Knopf. Oct. 2019. 304p. ISBN 9780525520474. $26.95; ebk. ISBN 9780525520481. Downloadable. LITERARY
Prix Goncourt winner for Three Strong Women, which was also nominated for the Man Booker International Prize, NDiaye chronicles another tough female: the cheffe of the title, who triumphs in the male world of haute cuisine. Her story unfolds from the perspective of a male assistant secretly in love with her. Pair with Maylis de Kerangal's LJ-starred The Cook for rich reading on the topic.
Walbert, Kate. She Was Like That: New and Selected Stories. Scribner. Oct. 2019. 256p. ISBN 9781476799421. $26; ebk. ISBN 9781476799452. SHORT STORIES
National Book Award nominee Walbert captures the range of her career in stories already available and freshly minted that highlight the experiences of women, often as mothers. A woman panics when her daughter is momentarily lost in a huge store, another goes skating with her children and encounters the man who wrecked her career, and yet another reflects wistfully on a simple nursery school project undertaken before her son was diagnosed as autistic.