More literary titles to add to last week's list, and no fiction reader can go wrong with works by the perennially best-selling Jill McCorkle and rising star Brit Bennett, plus a range of veterans and exciting newbies.
Grown-up Troubles
Alther, Lisa. Swan Song: An Odyssey. Knopf. Jun. 2020. 240p. ISBN 9780525657545. $25.95; ebk. ISBN 9780525657552. LITERARY
Henkin, Joshua. Morningside Heights. Pantheon. Jun. 2020. 304p. ISBN 9781524748357. $27.95; ebk. ISBN 9781524748364.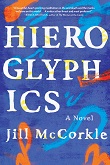 LITERARY
Kauffman, Rebecca. The House on Fripp Island. Houghton Harcourt. Jun. 2020. 336p. ISBN 9780358274285. $26; pap. Mariner. ISBN 9780358041528. $16.99. FAMILY LIFE
LeFavour, Cree. Private Means. Grove. May. 2020. 240p. ISBN 9780802148889. $26; ebk. ISBN 9780802148902. FAMILY/CITY LIFE
McCorkle, Jill. Hieroglyphics. Algonquin. Jun. 2020. 320p. ISBN 9781616209728. $26.95; ebk. ISBN 9781643750538. FAMILY LIFE
Russo, Kate. Super Host. Putnam. Jun. 2020. 368p. ISBN 9780593187708. $27; ebk. ISBN 9780593187715. lrg. prnt. LITERARY
Schutz, Connie. The Daughters of Erietown. Random. Jun. 2020. 496p. ISBN 9780525479352. $28; ebk. ISBN 9780525479499. Downloadable. LITERARY/WOMEN'S
In Alther's Swan Song, sixty-plus Dr. Jessie Drake accepts a job as assistant to a ship's doctor on a British liner cruising Asian and Middle Eastern waters after the death of her parents and longtime female lover Kat and immediately falls into romance with the doctor (an old flame) and the ship's singer/entertainer. Award winner Henkin (Matrimony) travels to Morningside Heights, where Pru faces the decline of her husband, once a celebrated Shakespeare scholar. Long-listed for the Center for Fiction First Novel Prize for 2016's excellent Another Place You've Never Been, Kauffman sends working-class Poppy Ford and her family to an otherwise unaffordable island resort thanks to now-wealthy childhood friend Lisa in House on Fripp Island; both families bring secrets, and an air of menace pervades (35,000-copy paperback and 3,000-copy hardcover first printing). LeFavour follows her celebrated memoir Lights On, Rats Out with Private Means, as Upper West Sider Alice struggles with her infidelity and the disappearance of her grown daughter's dog and husband Peter faces ethical issues in his psychiatric practice. Having bonded over losing a parent when each was a child, Lil and Frank of McCorkle's Hieroglyphics married happily and, now retired, are sifting through memories in ways that can be troublesome (75,000-copy first printing, 14-city tour). In painter/playwright Russo's debut, Super Host, washed-up 55-year-old artist Bennett Driscoll, a former Turner Prize nominee whose wife, gallery, and audience have abandoned home, learns a lot from the visitors to whom he rents out his West London him as he lives in his backyard studio. Finally, in Pulitzer Prize–winning journalist Schultz's The Daughters of Erietown, 1950s teenagers Ellie and Brick are compelled to give up their dreams and marry owing to a pregnancy, with the narrative showing how much women's lives and expectations changed in the subsequent decades.
Turning point
Bennett, Brit. The Vanishing Half. Riverhead. Jun. 2020. 352p. ISBN 9780525536291. $27; ebk. ISBN 9780525536970. lrg. prnt. WOMEN'S/LITERARY
Britsch, Lucie. Sad Janet. Riverhead. Jun. 2020. 288p. ISBN 9780593086520. $27; ebk. ISBN 9780593086544. WOMEN'S/LITERARY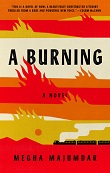 Lemoine, Sanaë. The Margot Affair. Hogarth: Crown. Jun. 2020. 336p. ISBN 9781984854438. $27; ebk. ISBN 9781984854445. Downloadable. WOMEN'S/LITERARY
Marciano, Francesca. Animal Spirit: Stories. Pantheon. Jun. 2020. 256p. ISBN 9781524748159. $25.95. ebk. ISBN 9781524748166. SHORT STORIES
Majumdar, Megha. A Burning. Knopf. Jun. 2020. 304p. ISBN 9780525658696. $25.95; ebk. ISBN 9780525658702. lrg. prnt. LITERARY/SUSPENSE
Salam, Anbara. Belladonna. Berkley. Jun. 2020. 336p. ISBN 9780593099346. $26; ebk. ISBN 9780593099360. LITERARY/HISTORICAL
After achieving Hopwood and Hurston/Wright honors and debuting big with The Mothers, Bennett returns with The Vanishing Half, featuring identical twin sisters, who in the 1950s run away from their small, black Southern town at age 16 and take different paths, one passing for white—and what about their daughters? A purveyor of both long and short fiction, Marciano returns after the terrific story collection The Other Language with Animal Spirit: Stories, featuring narratives backgrounded by animals as humans ranging from a suddenly stymied actress to a young woman just out of rehab face turning points. From Pushcart-nominated debuter Britsch, Sad Janet stars a perpetually down-in-the-mouth dog-shelter worker who finally gives in to her bossy family's insistence that she redirect her life—maybe helped by that new pill promising complete if temporary happiness could be the answer. Other intriguing debuts: in Lemoine's The Margot Affair, a young Frenchwoman named Margot whose parentage has been kept hidden by her politician father and actress mother gets ready to share her story with the press. In Majumdar's A Burning, accusations of terrorism against a Muslim girl from India's slums owing to an offhand Facebook remark are exploited by a gym teacher with right-wing political ambitions, her only hope an outsider wary of speaking up. Finally, in Belladonna, the U.S. debut of half-Palestinian, half-Scottish Oxford researcher Salam, tells the story of Bridget, quiet friend of gorgeous Isabella at their 1950s Connecticut Catholic school and later at a prestigious art history school in Italy, who learns how to reinvent herself and as the years slip by realizes that Isabella is keeping something secret.