Jenn Carson was a certified yoga and children's yoga instructor when she got her first library job as a part-time clerk nearly 11 years ago at Kennebecasis Public Library, Quispamsis. "My director at the time supported my crazy idea to start offering children's yoga programs," she recalls. "I noticed that the program was benefiting kids that had been diagnosed with autism spectrum disorders and other exceptionalities, such as [attention-deficit/hyperactivity disorder] ADHD."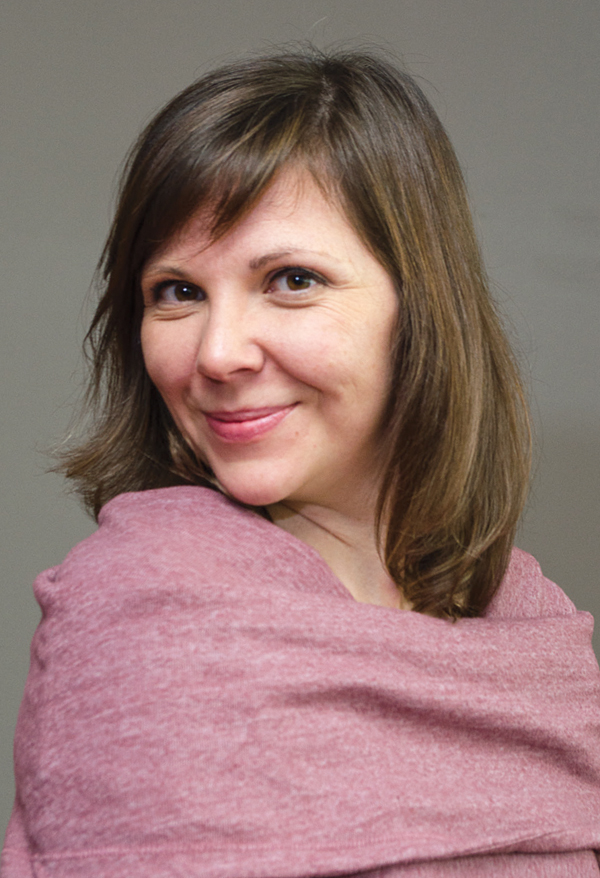 Feel Good, Do Good
Jenn Carson was a certified yoga and children's yoga instructor when she got her first library job as a part-time clerk nearly 11 years ago at Kennebecasis Public Library, Quispamsis. "My director at the time supported my crazy idea to start offering children's yoga programs," she recalls. "I noticed that the program was benefiting kids that had been diagnosed with autism spectrum disorders and other exceptionalities, such as [attention-deficit/hyperactivity disorder] ADHD."
Her sense that movement-based programming should be a necessary component of libraries grew during her later MSLIS program. "[T]here just wasn't much research about yoga and meditation library programs being done, even though I knew it was happening," she says. "So I decided to create an online place other librarians and teachers could gather resources. That's how yogainthelibrary.com was born."
For more than a decade, Carson, now the director of the L.P. Fisher Public Library, has been encouraging library patrons and staff to move. She's conducted online interactive workshops, webinars, and presentations and spoken at regional and international conferences. She's also published Get Your Community Moving (ALA Editions, 2018) and has Yoga and Meditation at the Library (Rowman & Littlefield, 2019) on the way. She also writes about physical literacy on the American Library Association's Programming Librarian blog.
"People aren't always sure what 'physical literacy' is," Carson says. "I like to think of [it] as 'bodily intelligence'…being aware of our bodies and how they move in time and space. It is something we are born with and is shaped by our early environment, but it is also something we can improve at any age."
Movement-based programming is more than yoga—story time walks, gardening, and circulating fitness equipment are a few alternatives.
"Physical literacy programs offer skills that create real-world impact. I see it every day: when patrons tell me how our programs have helped [them] overcome depression or cope with other mental health issues, like social anxiety or agoraphobia, or alleviated their MS or sciatica or other physical ailment, or encouraged them to try a new sport or make new friends, or even improved their marriage," Carson says. "If we feel good, we have more energy to go out and do good. Everyone wins."