Environmental issues and the future of artificial intelligence predominate among these titles.
Click here for additional new Prepub Alert columns
Boccaletti, Giulio. Water: A Biography. Pantheon. Sept. 2021. 400p. ISBN 9781524748234.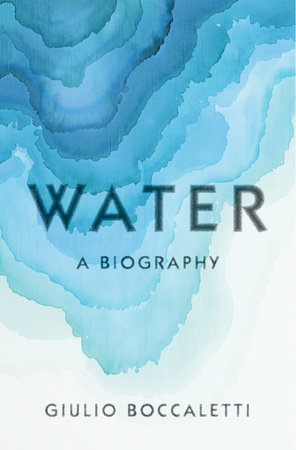 $30. ENVIRONMENTAL POLICY
Dettmer, Philipp. Immune. Random. Sept. 2021. 304p. ISBN 9780593241318. $35. SCIENCE/HEALTH & FITNESS
Ely, Wes. Every Deep-Drawn Breath: A Critical Care Doctor on Healing, Recovery, and Transforming Medicine in the ICU. Scribner. Sept. 2021. 288p. ISBN 9781982171148. $26. MEDICAL/CRITICAL CARE
Goulson, Dave. Silent Earth: Averting the Insect Apocalypse. Harper. Sept. 2021. 336p. ISBN 9780063088207. $28.99. SCIENCE
Kissinger, Henry A. & others. The Age of A.I. Little, Brown. Sept. 2021. 368p. ISBN 9780316273800. $30. TECHNOLOGY
Lee Kai-Fu & Chen Qiufan. AI 2041. Currency: Random. Sept. 2021. 336p. ISBN 9780593238295. $30. TECHNOLOGY
Roach, Mary. Fuzz: When Nature Breaks the Law. Norton. Sept. 2021. 336p. ISBN 9781324001935. $26.95. SCIENCE
Schutt, Bill. Pump: A Natural History of the Heart. Algonquin. Sept. 2021. 288p. ISBN 9781616208936. $26.95. NATURAL HISTORY
Chief Strategy Officer of The Nature Conservancy, Boccaletti blends environmental and social history in Water to show how the distribution of this precious substance has shaped human history, from BCE farm communities along the Tigris-Euphrates river system to today's legal complications over water infrastructure. From Dettmer, founder and head writer of Kurzgesagt, one of the largest science channels on YouTube, comes Immune, everything you ever wanted to know about your absolutely crucial immune system. After his first experience as a doctor in the ICU, longtime critical care doctor Ely became concerned with the physical and emotional impact of ICU stays and in Every Deep-Drawn Breath relates key research he has done in post-intensive care syndrome that has helped improve ICU protocols worldwide (100,000-copy first printing). In Silent Earth, University of Sussex biology professor Goulson aims to show that plummeting insect populations are damaging both the environment and to global food production (50,000-copy first printing). In The Age of A.I., Kissinger joins with technology experts Eric Schmidt and Daniel Huttenlocher to explore the future of artificial intelligence—the same goal of Lee, a former president of Google China, and leading speculative fiction writer Chen in AI 2041. Beloved science writer Roach's Fuzz considers the sometimes tumultuous intersection of humans and wildlife, as bears amble into campsites and gulls destroy an Easter floral arrangement in St. Peter's Square. Vertebrate zoologist Schutt's Pump moves from the origins of circulation and Aristotle's view that the heart was seat of consciousness to the life-saving blood of horseshoe crabs and work in today's most advanced labs to understand an organ crucial to us all.