In the last 3 years, over a dozen university libraries have either canceled or boycotted academic journal big deals. Libraries are moving away from the big deal subscription model to embrace open access publishing and they are looking for the most affordable ways to do it.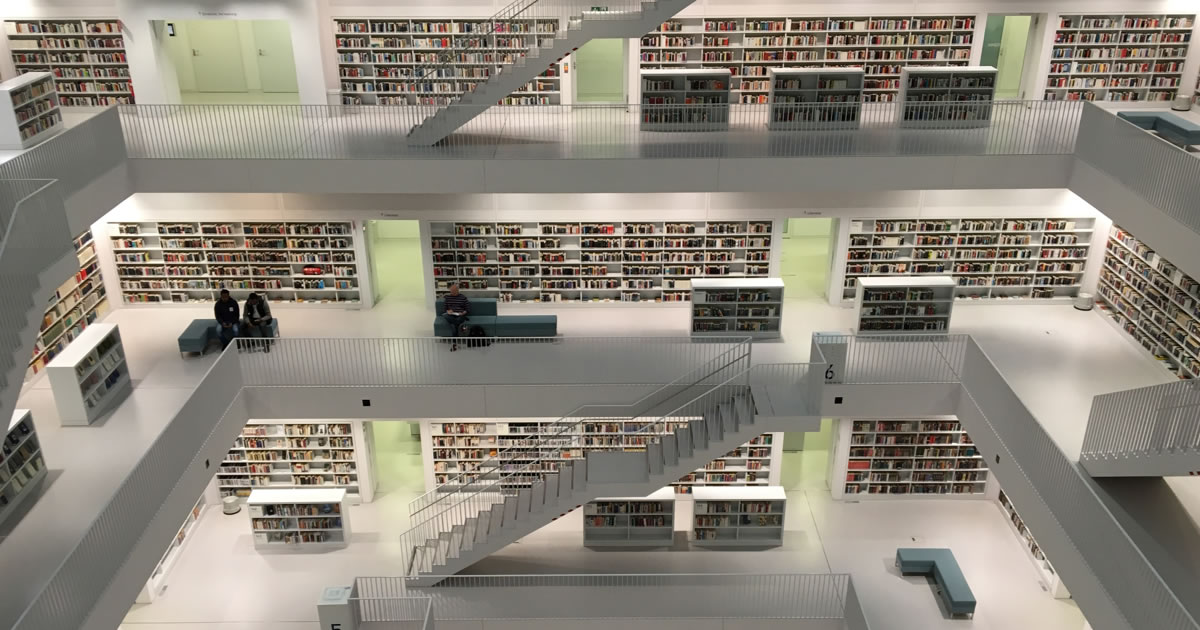 Image Credit: Tobias Fischer on Unsplash

In the last 3 years, over a dozen university libraries have either canceled or boycotted academic journal big deals. Libraries are moving away from the big deal subscription model to embrace open access publishing and they are looking for the most affordable ways to do it. Due to rising article processing charges among corporate publisher, many libraries are creating and supporting academy-owned publishing initiatives. Using a variety of available tools and services, today it is possible to run an academic-led journal much more affordably than most corporate titles. In fact, for the cost of just four articles at Elsevier's self-reported average APC of $1,980, a library could fund an academic-led journal for an entire year!

Here at Scholastica, we work with many academic-led journals and have created resources to help support academic-led publishing, like our Essentials of America-Led Publishing Guide. In this article, we are going to expand upon sections from that guide and look at ways libraries are publishing and supporting academic-led journals, as well as steps you can take to start or build out your library's publishing program.


Be your own publisher!
There are publishing options for libraries of every size, from publishing one or a small portfolio of journals, to creating an entire library publishing program or press. You may be thinking "My library doesn't have the budget, people, or time to publish open access journals" - don't worry! Even with limited resources you can still get involved in open access journal publishing in a variety of ways.
One example of a library that publishes just one journal is the University of Buffalo Library, which publishes The Reading Room: A Journal of Special Collections. The journal was created by two librarians at The University of Buffalo Library to not only introduce a publishing platform for research on special collections, but also as a way to provide the library with practical, hands-on experience implementing an open access journal. The University of Buffalo Library maintains a website for the journal, and they use Scholastica for peer review management.
If your library already has a publishing program set up, then you may want to look at larger models, like Michigan Publishing, that your library can work towards. Michigan Publishing is unique in that it provides the services of a publisher while giving its journals the freedom to choose their own funding and publishing model. Journals can either publish through Michigan Publishing or use any one of the many services they offer like indexing support, copyediting, journal website hosting and more.


Support academic-led journals

You may be thinking "That all sounds great...but still, my library just doesn't have the support/time to publish, even one small journal!" If your library doesn't have the resources to start your own publishing program, no need to fret! You can still back academic-led publishing initiatives by lending administrative or financial support to an academic-led journal or academic-led organization.
Examples of academic-led journals that are supported by libraries are Discrete Analysis and Advances in Combinatorics, two journals that were launched by Fields Medal winning mathematician, Sir Timothy Gowers. Discrete Analysis receives a grant from Cambridge University, and when the journal was first created, also had administrative and indexing support from the Cambridge University Library. In the summer of 2018, Gowers announced the launch of a new journal called Advances in Combinatorics. This journal's minimal costs are being paid for by the library at Queen's University in Ontario, which is also providing administrative support to the journal. Both of these journals are publishing using Scholastica's Open Access Publishing Platform.
Your library can also get involved in academic-led publishing networks and organizations. Gowers' journals are members of the Free Journals Network (FJN). FJN is a network for academy-owned journals, designed to help journal editors coordinate their efforts and share publishing best practices. FJN promotes journals that follow the Fair Open Access Principles.

Be an expert on what publishing tools are out there
Whether you're publishing one or more journals, or you're supporting academics running journals, you should make sure to familiarize yourself with the journal management tools out there and understand what situations they will work best for. Your library or the journals you're supporting should seek tools that are easy to manage and designed to keep up with the evolving digital publishing landscape.

Some key considerations to keep in mind when looking at journal management tools and services for your library or the journals you work with are:
The learning curve for peer review and publishing software and tools - the tools you choose should ideally be intuitive and easy for your staff and journal editors, authors, and reviewers to use.
Understanding not only the upfront costs of the tools you're using but also "hidden" costs of your organizations' technical resources like time costs and operational costs.
Available technical support for library staff and journal editors - if you don't have internal tech support, you'll need to make sure your software comes with support!
How well you will be able to scale your publishing efforts - if you feel strapped for time now, you may want to look for more efficient tools that won't limit your growth potential.
Thinking about these four considerations will help you make sure you are picking the right tools for your publishing program. If you already have a program, be sure to assess your current software and tools to make sure they are the best fit for your needs now and in the future. A great resource to help you find new software and tools is the Library Publishing Coalition Publishers and Service Providers List.


Ready to get started?

These are just a few examples of publishing models and ways libraries can support academic-led journals to further the open access movement. In addition to Scholastica's resources, there are many other organizations out there with tools to help your library get involved. Here are links to just a few:
We hope this post was useful for you! If you have questions about Scholastica or want to discuss how our peer review and publishing tools can be used to help the academic-led journals you work with contact us to schedule a call.


SPONSORED BY