Expanding on a work launched by the New York Times editors in August 2019 that shows how slavery and resistance to oppression have shaped America.
Click here for additional new Prepub Alert columns
Hannah-Jones, Nikole. The 1619 Project: A New Origin Story. One World: Random House. 400p. ISBN 9780593230572. $30. lrg. prnt. Downloadable. HISTORY
Launched by the New York Times editors in August 2019 as an ongoing series with MacArthur Fellow Hannah-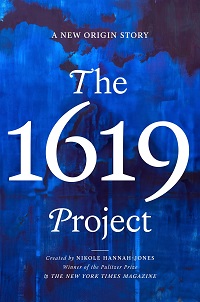 Jones at the helm, the 1619 Project takes the arrival of the first enslaved people from Africa in August 1619 as its starting point and proceeds through four centuries to explore the contributions of Black Americans and the ways both slavery and resistance to oppression have definitively shaped America. The project brings us up to the present day with examinations of persistent anti-Black racism and continuing discussions of reparations and other unresolved issues. Contributors range from Jamelle Bouie and Jeneen Interlandi to Matthew Desmond and Bryan Stevenson, with fiction and poetry included along with nonfiction. The aim is to provide a new perspective on American history, and Hannah-Jones has already won a Pulitzer Prize for the project; this work expands on coverage that has already appeared. Note that a children's edition will appear simultaneously (ISBN 9780593307359).