Stories of birth, coming of age, flailing marriage, and death, plus the fictionalized lives of artists Leonora Carrington and Dorothea Lange.
Bohjalian, Chris. Hour of the Witch. Doubleday. Apr. 2021. 416p. ISBN 9780385542432. $27.95. lrg. prnt. CD/downloadable. SUSPENSE/HISTORICAL
In 1660s Boston, blue-eyed, porcelain-delicate Mary Deerfield is determined to escape her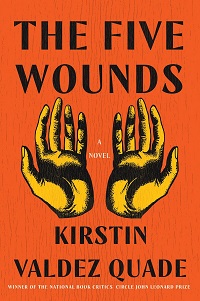 marriage after her husband, the cruel and controlling Thomas Deerfield, shoves a fork through her hand in a drunken rage. Yet unfortunate incidents—a screaming maid, a boy's death after Mary treats him with herbs—leaves her longing not just for freedom but for her life; she could be condemned to the gallows as a witch. Another surprise read from the fabulously protean, New York Times best-selling Bohjalian.
Carter, Michaela. Leonora in the Morning Light. Avid: S. & S. Apr. 2021. 416p. ISBN 9781982120511. $27. LITERARY/HISTORICAL
Writer/painter Carter follows the Indie Next/Arizona Recommends novel Further Out Than You Thought with a narrative that reimagines the life of distinguished Surrealist artist Leonora Carrington. The novel opens in 1937 London with 20-year-old Carrington conducting a wild affair with Max Ernest, whom she follows to the Continent. There, she mingles with the likes of André Breton, Pablo Picasso, Lee Miller, Man Ray, and Salvador Dalí—and then war descends, even as Carrington finds herself as an artist. With a 75,000-copy first printing.
Darznik, Jasmin. The Bohemians. Ballantine. Apr. 2021. 352p. ISBN 9780593129425. $28. Downloadable. LITERARY/HISTORICAL
Following up the LJ-starred, Center for Fiction Prize longlisted, Writers' Center's First Novel Prize–winning Song of a Captive Bird, this new work reimagines the life of famed photographer Dorothea Lange. Darznik follows Lange as she left New York for California in 1918, immersed herself in bohemian San Francisco, and fell dangerously in love with the artist Maynard Dixon, and the narrative also articulates the significance of Lange's relationship with the hard-charging Caroline Lee. Look for walk-ons from the likes of Mabel Dodge, Frida Kahlo, Ansel Adams, and D.H. Lawrence.
Johnson, Diane. Lorna Mott Comes Home. Knopf. Apr. 2021. 336p. ISBN 9780525521082. $27.95. Downloadable. LITERARY
A New York Times best-selling author and two-time National Book Award finalist, Johnson (Le Divorce, Le Mariage) introduces us to accomplished, sixtyish Lorna Mott Dumas, who determines to leave her cheating French second husband after a 20-year marriage and head back to America, where she must adjust to new realities. Meanwhile, she's still dealing with the grown children and troubled grandchildren from her first marriage. Another incisive comedy of manners.
McLain, Paula. When the Stars Go Dark. Ballantine. Apr. 2021. 384p. ISBN 9780593237892. $28. lrg. prnt. CD/downloadable. THRILLER
The author of blockbuster best sellers like The Paris Wife, McLain midstream-switches to an edgy new work starring San Francisco–based missing-persons detective Anna Hart, who leaves town after personal tragedy for Mendocino, where she was raised by loving foster parents. Alas, a local girl has vanished, echoing a murder that occurred during Anna's childhood, which forces Anna to gather up her courage and reach out to others.
Murakami, Haruki. First Person Singular: Stories. Knopf. Apr. 2021. 256p. tr. from Japanese by Philip Gabriel. ISBN 9780593318072. $26.95. lrg. prnt. Downloadable. SHORT STORIES
Perpetual Nobel Prize favorite and perpetually beloved (his U.S. publisher has sold more than 4.7 million of his books across formats), Murakami here offers his fifth collection of stories. Included are eight pieces, three never before published, with topics ranging from baseball to jazz and sometimes featuring a narrator who may be Murakami himself.
Quade, Kirstin Valdez. The Five Wounds. Norton. Apr. 2021. 448p. ISBN 9780393242836. $26.95. LITERARY
Expanding on a key story in her collection Night at the Fiestas, winner of the National Book Critic Circle's John Leonard Prize, National Book Foundation "5 Under 35" honoree Quade introduces us to the Padilla family of Las Penas, NM, and their community. The story opens dramatically with 33-year-old deadbeat dad Amadeo unexpectedly taking the part of Jesus in the town's annual portrayal of Christ's passion even as his pregnant 16-year-old daughter, Angel, comes to stay with him and his profoundly caring mother, Yolanda.
Theroux, Paul. Under the Wave at Waimea. Houghton Harcourt. Apr. 2021. 432p. ISBN 9780358446286. $28. CD. LITERARY
Famed traveloguer/novelist Theroux takes us to Hawaii to confront issues of aging, mortality, and morality as big-wave surfer Joe Sharkey finds his powers declining once he reaches his sixties. When he accidentally hits and kills a man while driving home from a bar, he follows girlfriend Olive's advice and seeks to uncover the victim's identity and history as a means of reigniting his own sense of purpose. What he finds ties him even more closely to the man he comes to know as Max. With a 35,000-copy first printing.