Books on the Holocaust and early U.S. history.
Click here for additional new Prepub Alert columns
Adlington, Lucy. The Dressmakers of Auschwitz: The True Story of the Women Who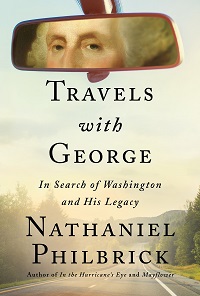 Sewed To Survive. Harper. Sept. 2021. 304p. ISBN 9780063030923. $26.99; pap. ISBN 9780063030930. $17.99. lrg. prnt. HISTORY/JEWISH
British novelist and clothes historian Adlington relates the story of 25 women and girls at the Auschwitz-Birkenau concentration camp who were chosen by the camp commandant's wife to form the Upper Tailoring Studio, where they designed and sewed fashions for the wives of SS guards and officers as well as the high-class women of Berlin. Spared the gas chambers by this cruel exploitation, they formed fast friendship and found ways to resist. With a 150,000-copy paperback and 25,000-copy hardcover first printing.
Crippa, Luca & Maurizio Onnis. The Auschwitz Photographer: The Forgotten Story of the WWII Prisoner Who Documented Thousands of Lost Souls. Sourcebooks Landmark. Sept. 2021. 352p. tr. from Italian by Jennifer Higgins. ISBN 9781728244044. $26.99; pap. ISBN 9781728242200. $16.99. BIOGRAPHY
Italian scholars Crippa and Onnis tell the story of Wilhelm Brasse, a Polish professional photographer sent to Auschwitz after refusing to swear allegiance to Hitler when Germany invaded Poland in 1939. Forced to take photographs of the camp, which finally totaled 50,000, he helped prisoners fake documents and smuggled photographs to the world. Including a selection of Brasse's 50,000 images.
Ellis, Joseph. The Cause: The American Revolution and its Discontents, 1773–1783. Liveright: Norton. Sept. 2021. 320p. ISBN 9781631498985. $30. HISTORY/UNITED STATES
The Pulitzer Prize–winning Ellis wraps up a trilogy on the American Revolution by reexamining our assumptions about that event. As he shows, at the time it wasn't even thought of as "the American Revolution"—folks weren't American but Virginians or New Yorkers. Considering the very term revolution, Ellis further points out that America wasn't so revolutionary as to dismantle enslavement.
Philbrick, Nathaniel. Travels with George: In Search of Washington and His Legacy. Viking. Sept. 2021. 400p. ISBN 9780525562177. $30. HISTORY/UNITED STATES
When George Washington became president, he traveled throughout what he called "the infant woody country" both to see what its people were like and to persuade them to think of themselves as American. The National Book Award–winning Philbrick followed in Washington's footsteps throughout a country as divided as it is today to understand Washington's task in shaping a national identity.
Click here for additional new Prepub Alert columns