Carol Edgarian's latest, Andrea Lee's first novel in 15 years, and China expert Orville Schell's first novel ever.
Edgarian, Carol. Vera. Scribner. Mar. 2021. 336p. ISBN 9781501157523. $27. LITERARY
The illegitimate daughter of neglectful Rose, proprietor of a swank San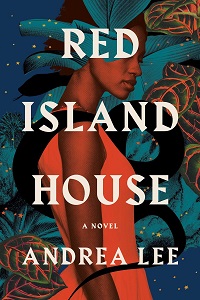 Francisco bordello, Vera barely escapes with her life when the 1906 earthquake hits. But she cheerfully survives with guts, smarts, and a little help from her young lover, Bobby, and three generations of a Chinese family. From the author of the New York Times best-selling Three Stages of Amazement; with a 75,000-copy first printing.
Hashimi, Nadia. Sparks Like Stars. Morrow. Mar. 2021. 464p. ISBN 9780063008281. $27.99. LITERARY
Ten-year-old Sitara Zalmani is living comfortably in late 1970s Kabul, with her father a key aide to progressive president Sardar Daoud, when a Communist coup leads to Daoud's assassination and the death of Sitari's entire family. She's saved by a guard named Shair, but years later, as a successful surgeon in America, must consider whether he was responsible for those awful deaths. From the best-selling author of The Pearl That Broke Its Shell; with a 75,000-copy first printing.
de Kerangal, Maylis. Painting Time. Farrar. Mar. 2021. 224p. tr. from French by Jessica Moore. ISBN 9780374211929. $26. LITERARY
Award-winning French author de Kerangal follows up The Cook with another title examining a young person committed to understanding craft. Paula Karst studies at the Institut de Peinture in Brussels but is less interested in eye-catching high-concept art than the focused skill it takes to render wood as wood. In the end, she works at Lascaux IV, a facsimile reproduction of the famous paleolithic cave art.
Lee, Andrea. Red Island House. Scribner. Mar. 2021. 288p. ISBN 9781982137809. $27. LITERARY
When her Italian husband builds her a grand house in Madagascar, African American professor Shay finds herself raising her children in paradise while acknowledging the tension between her entitled American upbringing and her African heritage. Author of the National Book Award–nominated memoir Russian Journal, former New Yorker staffer Lee returns with her first novel in 15 year (after Lost Hearts in Italy). With a 100,000-copy first printing.
Mbue, Imbolo. How Beautiful We Were. Random. Mar. 2021. 384p. ISBN 9780593132425. $28. lrg. prnt. CD. LITERARY
In this follow-up to the New York Times best-selling Behold the Dreamers, a PEN/Faulkner Award winner, the fictional African village of Kosawa is despoiled by pipeline spills from an American oil company. Clean-up and reparations promises are blithe and broken, so the villagers decide to fight back. Told from the perspective of the village's embattled children and the family of the revolutionary girl Thule.
Schell, Orville. My Old Home: A Novel of Exile. Pantheon. Mar. 2021. 624p. ISBN 9780593315811. 29.95. Downloadable. LITERARY
Director of the Center on U.S.‒China Relations at the Asia Society, distinguished China expert Schell turns to fiction for the first time as he explores Communist China in the first decades. In the early 1950s, Li Tongshu has just graduated from the San Francisco Conservatory of Music and sees little chance of launching a career in America. But he's inspired by Mao's call to build a new China and returns home with his fiancée, a Chinese American violinist. He's in for a surprise.
Winter, Jessica. The Fourth Child. Harper. Mar. 2021. 352p. ISBN 9780062971555. $26.99. LITERARY
Having debuted with the well-regarded Break in Case of Emergency, New Yorker editor Winter returns with the story of Jane, committedly Catholic but pregnant in high school and raising three children by her early twenties. Eventually, she becomes involved with a local pro-life group, then adopts a difficult Eastern European child, which disrupts life with her family. With a 40,000-copy first printing.