Rethinking a murder, surveilled by a writer, seeking revenge.
Click here for additional new Prepub Alert columns
Buccola, Allison. Catch Her When She Falls. Random. Feb. 2022. 368p. ISBN 9780593231296. $27. THRILLER/PSYCHOLOGICAL
Senior year in high school was not the glory time Micah Wilkes had anticipated; her best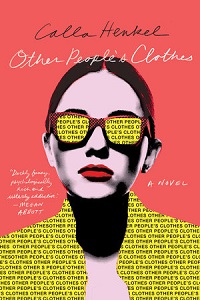 friend, Emily, was murdered, and Micah's boyfriend was convicted of the crime. A decade later, Micah has pulled herself together—she owns a coffee shop in her small Pennsylvania town—and is beginning to rethink what she knows about the murder. Then a true crime blog resurrects the case, homing in on Emily's long-vanished younger brother as a possible culprit. A thriller with a literary bent and an insider's perspective—Buccola is an attorney.
Henkel, Callsa. Other People's Clothes. Doubleday. Feb. 2022. 320p. ISBN 9780385547352. $28. THRILLER
Studying in Berlin to escape painful memories of her best friend's murder, art student Zoe Beech befriends another U.S. exchange student, starry-eyed Hailey Mader, and together they obsess over the notorious Amanda Knox trial while happily subletting a prewar apartment from famed thriller writer Beatrice Becks. Soon, though, Zoe suspects that Beatrice is watching them, intent on using their lives as fodder for her next book. From Berlin-based playwright/artist Henkel.
Mayquist, Kit. Tripping Arcadia. Dutton. Feb. 2022. 368p. ISBN 9780593185209. $26. SUSPENSE/GOTHIC
After her father is injured and then fired, Lena helps support her parents by grabbing an ambiguous-sounding job with the louche, wealthy, Boston-based Verdeaus; she helps the family doctor tend to Jonathan, the family's sickly, alcohol-unsteady heir. As she works the family's over-the-top parties (struggling to resist Jonathan's gorgeous sister, Audrey), she learns a shocking truth: the Verdeaus are responsible for her father's misfortune. And she vows revenge. From bisexual, trans masculine writer Mayquist.