Members of the book industry are finding that the current pandemic is accelerating changes that were already taking place.
Shuttered libraries and bookstores. Canceled orders and events. Changed workflow, falling revenue, staff layoffs, uncollected metadata, and inability to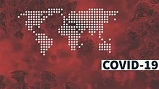 forecast. A declaration by Amazon (and others) that books aren't essential. Not to mention clogged distribution channels, with physical books amassing in warehouses as demand downshifts and orders are returned because customers can no longer accept them. These are the challenges now facing the book industry, highlighted in an online conversation conducted April 9 by the Book Industry Study Group (BISG) to share results of its recent survey on current and anticipated disruptions by the pandemic.
As the pandemic hit, book industry members moved aggressively in what became not weekly or daily but often hourly reassessments of the landscape. They adapted to new workflows that have moved primarily online (except manufacturing and distribution) while acknowledging a need for greater transparency and collaboration among all segments of the supply chain. And as they traverse an essentially hit-the-ground-running experiment in how future operations might look, they recognize, noted BISG board chair Andrew Savikas, that "this crisis is rapidly accelerating what has already been happening."
In the new normal shaping up now and likely signaling permanent change post-pandemic, an increased exploitation of digital capabilities will be emphasized. Observed Maureen McMahon, Kaplan Publishing and immediate past chair of BISG, "The survey responses mostly roll up to all things digital, whether cloud-based workflows or digital products—ebooks, audio, online delivery—digital marketing, including virtual events; and greater transparency throughout the supply chain." That transparency is being effected by a rapid step-up in remote workflow and virtual meetings that she predicts will eventually create "a larger pool of open positions [that] will help with the industry's diversity effort."
Though statistics are not available, industry representatives confirm that digital sales have bounced upward, and if they cannot wholly compensate for revenue lost from physical book sales, they can help. As McMahon affirmed, "About five minutes ago, we thought ebooks were boring and that they had plateaued. Now they're our heroes." Musing that print loyalists buying ebooks might be inspired to switch formats, she further praised ebooks as supporting book accessibility generally. She also celebrated both the new experiments in virtual learning and the possibilities of virtual marketing. "We did a few virtual events with libraries last year," she said, "and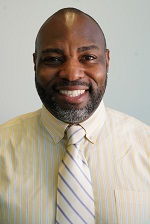 I was absolutely blown away by their technological capabilities."
Libraries lead the way online
For libraries, of course, the online environment is a familiar place, and librarians are simply expanding their presence there. Said BISG board member Kelvin Watson, Broward County Libraries Director, FL, "Digital lending was already an important part of what we are doing, and now it is a significant part. Digital content … is primarily the way that we are able to interact with our communities."
Watson highlighted his library's 68 percent increase in juvenile ebook circulation year to date, compared with last year at the same time, and pointed to new ways of providing the on-site learning and gathering functions of the library. As with many libraries, storytime has gone online, which required an entire rethinking of the process, including basics like lighting. As his BISG colleagues fretted about spring titles getting lost in the pandemic backwash, obviating that key act of book discovery, Watson quickly countered, "This is a space where libraries have always been available and how we are still connecting with our communities."
As libraries reopen their doors, said Watson, "We will struggle with how much of our budget we are now going to be putting into digital resources, digital content, and digital learning and how the communities that support us are going to be impacted" by the pandemic. That, in turn, will impact funding, staffing, and the myriad decisions regarding collection development, programming, outreach, and more that libraries make. But in the end, argued Watson, "The new normal for us will be even more toward offering those digital services we have traditionally offered in person."
Responding to Watson's presentation, Beat Barblan, vice president, publishing & data services at ProQuest affiliate Bowker, commented, "What is amazing to me is how quickly libraries have pivoted to do the things that Kelvin alluded to, providing services that are typically done in person [and] … are now done digitally." He further explained that the nationwide lockdown prompted Bowker to revamp library catalogs, putting digital content "front and center. If you do a search, it doesn't help you to find books that you can't get." That way, he said, Bowker is serving not just its customers but its customers' customers, reflecting the current accent on how strongly linked the supply chain must be.
Barblan, who works with every link on that chain, echoed others in his assertion that "this crisis has alerted us to the need to have good plans in place so that we are ready when the next crisis happens." That's the goal going forward, but for the moment book industry members are learning that they need to collaborate more closely, establish best practices, replace clunkily blended paper-digital processes with a more cloud-based workflow, and in general rely more on digital tools while bringing their digital IQ up to snuff.
And they're learning that they can do it. "We are flattening our organizational structure, and the lines of communication are a little bit more open," said Dan Kok, Crossway. Adds Barblan, "We are doing a quick ramp-up in our use of digital tools like Zoom, and we are actually pretty good at it." Meanwhile, members of the industry are acknowledging (or reacknowledging) opportunities from print on demand and customer-direct orders to sustainable open access publishing and the standardized digital printing formats that would facilitate swift moves between printers when necessary.
Finally, explained NPD BookScan's Kempton Mooney, there's a burgeoning interest in "not just timely data but also more granular data to see how this new environment is playing out." Industry members want to know what's happening now so that they can react quickly to new developments and be prepared to jump as recovery nears. And because they're most interested in what's happening close to home, BookScan now breaks down its reports by city and region.
Libraries, second only to publishers in the number of respondents to the BISG survey, stand to gain from the new emphasis on book industry interdependence, digital updating, and refreshed focus on end users. And they remain digitally open, while over ten percent of BISG's respondents reported that their businesses have shut down entirely.
Book sales hanging in there
Despite that grim statistic, BookScan's most recent weekly report shows the book industry managing relatively well. According to BookScan, year-to-date sales are down 1.3 percent by unit and 3.2 percent by MSRP (manufacturer's suggested retail price). Though unit sales fell 6.6 percent overall in the five weeks spanning the COVID-19 disruption (March 1–April 4), they recouped by 6.9 percent during the week of March 29–April 4. The New York metropolitan area, which plunged 15.7 percent overall March 1–April 4, surged ten percent March 29–April 4, and the Chicago/IN area had a 20.5 percent increase that week. Among BookScan's top 99 demographic areas, nearly a third reported flat or positive sales—not ideal but perhaps better than expected.
In contrast, NPD Group statistics on general merchandise show that compared with last year, dollar sales this year started flat in February, rose a few points in the first week of March, then plunged 28 percent by the week ending March 28. The book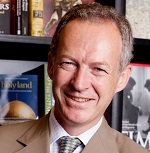 industry seems comparatively stable—for now. But where will it stand when the pandemic finally burns itself out?
The view from the corner office
In a separate conversation with LJ, James Daunt, CEO of Barnes & Noble and managing Director of Waterstones, the largest retail bookseller in the UK, acknowledged the extremity of the situation but said, "There are all sorts of reasons to think that the book industry is very much more resilient than many industries." He cited close relationships both between publishers and among publishers and other segments of the supply chain, working together as always across regions and time zones to manage the current challenges—just as the BISG board members envisioned. Continuing and indeed mounting online demand will also help sustain the industry compared with others that are not so digitally involved.
Furthermore, said Daunt, "In very stark contrast to, say, fashion, whose business evaporated long before they were forced to close those doors altogether, bookstores clearly were appreciated by customers as we entered into the pandemic"—a sentiment that applies to the industry as a whole. Such loyalty will only strengthen as people lean on book for emotional support during worldwide trauma and isolation, with no break in their reading habits and an even greater appreciation of books as the pandemic finally subsides.