From the dietician to the foodie to the historian, most people have something to say about food. That diversity of thought is reflected in the forthcoming titles of 2019 and 2020.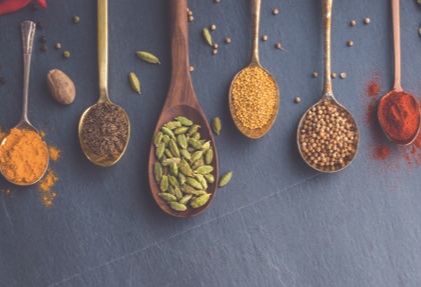 From the dietician to the foodie to the historian, most people have something to say about food. That diversity of thought is reflected in the forthcoming titles of 2019 and 2020.
Print cookbooks saw 25 percent growth in 2018, according to NPD Group. While buyers could download recipes digitally, people enjoy the tactile experience of cookbooks and the sociality of "circulating" them among friends. Our love of cookbooks may simply reflect our love of eating.

Penguin Random House

This global publishing giant encompasses imprints across every genre, in every voice. When it comes to cooking, though, Avery and Clarkson Potter are standout brands in the portfolio, and the popular America's Test Kitchen is a well-known distribution partner.

As the longest-running cooking show on public television, America's Test Kitchen decided to do something special for 2020. "For fans of our America's Test Kitchen television show, we are celebrating a milestone," Jack Bishop, Chief Creative Officer and original team member of America's Test Kitchen, explains. "January, 2020 marks our twentieth anniversary on public television."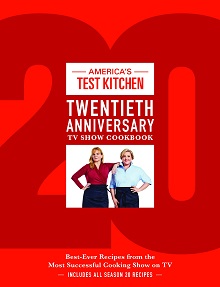 The America's Test Kitchen Twentieth Anniversary TV Show Cookbook (October, 2019, ISBN 9781945256882) brings together their best-ever recipes in hardcover format. Hundreds of recipes are shared, including simple meals like Chicken Enchiladas with Red Chili Sauce and technical dishes, like Roast Butterflied Leg of Lamb with Coriander, Cumin and Mustard Seeds. Staying true to the "Test Kitchen" mindset, the authors explain what cookware and ingredients work best and why.

Social network Tasty reaches 500 million people worldwide, with a brand that aims to share the art of cooking with beginners and experts alike. Tapping into that online network, Clarkson Potter is releasing Tasty Every Day (November, 2019, ISBN 9780525575887), a brightly colored, no-fuss compilation of 75 "anything-but-average"
recipes.

"I have always thought that having the Tasty content in book form would be a great experience."
— Amanda Englander, Executive Editor at Clarkson Potter.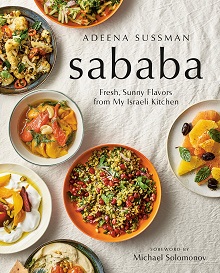 Avery has long embraced the "food as medicine" movement, with titles that celebrate fresh ingredients and sustainability. Fall titles include Sababa (September, 2019, ISBN 9780525533450), a personal guide to today's Israeli kitchen from home cook and renowned food writer Adeena Sussman. Daniel Leader's Living Bread (October, 2019, ISBN 9780735213838), is a look at the evolving landscape of artisan bread around the world from the pioneering founder of Bread Alone.


Workman

A family-owned publisher that celebrated its 50th anniversary in 2018, Workman publishes about 250 titles a year. Their cookbooks are often written by established bloggers, reflecting a desire to publish books whose authors already enjoy an online following.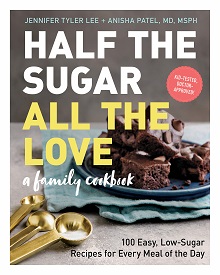 Spotlighting the negative impacts of too much sugar, Half the Sugar, All the Love (December, 2019, ISBN 9781523504237) is the brainchild of pediatrician Dr. Anisha Patel and healthy eating advocate Jennifer Tyler Lee. They share recipes that make the case that anyone can make and enjoy low-sugar foods like Rainbow Chard Lasagna or Double Chocolate Brownies without sacrificing taste.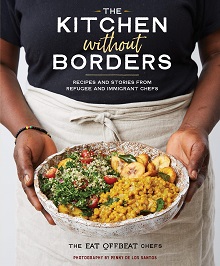 Workman also focuses on the immigrant experience as central to the American culinary melting pot. The Kitchen Without Borders (March, 2020, ISBN 9781523504046) was created by Manal and Wissam Kahi, who founded New York's immigrant catering business Eat Offbeat. Their includes the recipes of 14 individuals who have immigrated to the United States from countries facing turmoil like South Sudan and Syria. Dishes like Chicken Meatballs in Nepali Spiced Cashew Sauce and Syrian Mujadara (Bulgur with Lentils, Fried Onions and Cucumber-Yoghurt Sauce) help to preserve each chef's cultural identity.
Page Street Publishing Company

This small-but-rapidly-growing publisher understands the power of tapping into food authors with major social media followings. Rather than fearing digital, they let it guide their publishing choices.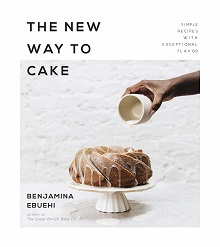 One such title is The New Way to Cake (November, 2019 ISBN 9781624148675) by Great British Baking Show fan favorite Benjamina Ebuehi. In this full-color title, Benjamina -- who runs a well-loved blog and has nearly 35,000 Twitter followers -- entices readers with dishes inspired by her childhood, like Caramelized Plantain Upside-Down Cake. She also offers up unusual flavor pairings, as with her Fig, Blackberry & Tahini Cake. The book is arranged by ingredient type, with a helpful overview of how to work with each one.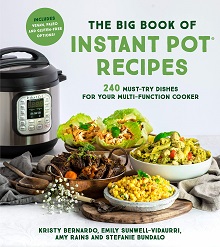 The Big Book of Instant Pot Recipes (September, 2019, ISBN 9781624148828) brings together four well-known food authors to pack this 512-page title with easy-to-make, one-pot meals. A balanced ratio of recipes to bright illustrations showcases meals like Brown Butter Risotto and Red Lentil Curry Soup and even sweet dishes like Pumpkin Cheesecake with Granola Crust. (You really can make anything in one pot!)

Rustic French Cooking Made Easy (October, 2019, ISBN 9781624148637) by French food blogger and photographer Audrey Le Goff, makes intimidating recipes accessible as everyday meals. Featured recipes include Poulet Basquaise (Basque Braised Chicken with Peppers cooked in an iron skillet), and Bourdelots (Crusted Baked Apples with Red Currant Jelly).

"People who are cookbook lovers and buyers are still cookbook lovers and buyers"
— Jill Browning, Publicity and Marketing Director, Page Street.

UC Press

UC Press is primarily known for its social justice titles, intended to inspire critical thinking in the cultural zeitgeist. But this publisher has a unique take on food, focusing less on traditional cookbooks and more on why we eat what we eat.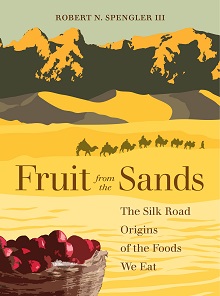 Fruit from the Sands (July, 2019, ISBN 9780520303638) for example, looks at the 5,000-year-old history of ingredients from the Silk Road and explains how camel caravans and trade routes influenced today's foods. Written by an "archeobotanist," this hardcover shares the history of everything from ancient grains to spices, oils and tea. Based on collaboration with scholars in Central Asia, it reminds us not to take for granted the things we consider staples in the modern kitchen.

The Encyclopedia of Pasta (September, 2019, ISBN 9780520322752) is another example of UC Press' scholarly approach to food, serving as a comprehensive reference book for lovers of the quintessential Italian staple. This paperback by preeminent Italian food historian, Oretta Zanini De Vita, showcases 1,000 types of pasta, explaining their origins and how to make them.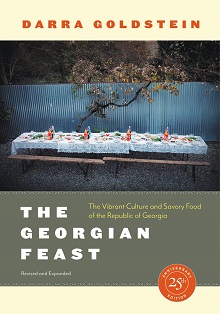 By contrast, The Georgian Feast, (October, 2018, ISBN 9780520300262) an updated version of a 25-year-old title, is a cookbook and a tribute to the food and wine of Georgia. "Every Georgian dish is a poem," Alexander Pushkin once said, and this book tells the poetry of this Caucasus nation's food, using vivid recipes. Featured dishes like Bostneulis Kharcho (Tomato Soup with Walnuts and Vermicelli), and Limnis Namtskhvari (Lemon Tea Cake) shine a light on prized Georgian ingredients. Also included are an essay by renowned wine writer Alice Feiring and a glossary of Georgian culinary terms.

New and old readers have their reasons for reaching for a physical cookbook, in spite of digitally available recipes. Whether for a tactile reminder to stick to healthful eating, to serve as a relaxing vacation read about the food of faraway places, or to share with a loved one, it's safe to say that books about food will always bring people together... just as food itself does.

SPONSORED CONTENT