A wealth of titles on friends, family, romance, and coming of age.
Click here for additional new Prepub Alert columns
Bellefleur, Alexandria. Count Your Lucky Stars. Avon: HarperCollins. Feb. 2022. 384p. ISBN 9780063000889. pap. $15.99. CD. ROMANCE
In this latest from Lambda Literary Award winner Bellefleur (Written in the Stars, Hang the Moon), much-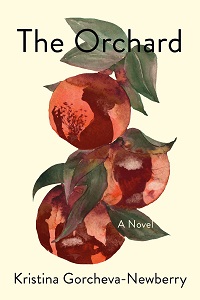 , relationship-shy Margot Cooper has opted for easy hookups but is feeling envious of all her friends who are settling down. Then she encounters childhood friend and first love Olivia Grant, who's been through marriage and divorce by age 30, and Margot's got to decide whether to risk her heart again. With a 30,000-copy first printing.
Burton, Tara Isabella. The World Cannot Give. S. & S. Mar. 2022. 320p. ISBN 9781982170066. $27. CD. COMING OF AGE/CONTEMPORARY
At St. Dunstan's Academy in Maine, wide-eyed newbie Laura Stearns becomes enthralled with queen-of-students Virginia Strauss, who virtually runs the school's chapel choir (while running miles each day before dawn) and draws Laura into her obsession with transcendent music, obscure ritual, risky cliff-diving, and the Christian faith. Then the new chaplain intervenes, and Laura must decide just how committed she is to the increasingly power-hungry Virginia. A queer coming-of-age story from Burton, who debuted with the multi-best-booked Social Creature; a 60,000-copy first printing.
Colgan, Jenny. Welcome to the School by the Sea. Morrow. Mar. 2022. 304p. ISBN 9780063212763. $27.99; Morrow Paperbacks. ISBN 9780063141711. $16.99. CONTEMPORARY
Set at a prestigious boarding school in Cornwall, Colgan's four-part "Little School by the Sea" series has appeared in the UK (under the name Jane Beaton) but not in the United States and is now being rolled out one at a time through winter 2023. In this first volume, new teacher Maggie arrives at the school exhilarated by her job but fearful of losing her boyfriend, while scholarship student Simone wants to fit in and rebellious Fliss wants to get out. With a 75,000-copy paperback and 30,000-copy hardcover first printing.
Gorcheva-Newberry, Kristina. The Orchard. Ballantine. Mar. 2022. 384p. ISBN 9780593356012. $28. Downloadable. CONTEMPORARY
Echoing Chekhov's The Cherry Orchard, Gorcheva-Newberry's debut opens in the 1980s USSR with best friends Anya and Milka enjoying themselves at Anya's family dacha. Later, as the girls reach their mid-teens (and the Soviet Union reaches collapse), they link up with classmates Trifonov and Lopatin. Unexpected tragedy tears this group apart, and when Anya returns to Russia after years in America, she learns that Lopatin has become a preening businessman set on buying Anya's dacha. A tale of memory and grieving from Russian Armenian émigré Gorcheva-Newberry, winner of Prairie Schooner Raz-Shumaker honors for her story collection What Isn't Remembered.
McCoy, Taj. Savvy Sheldon Feels Good as Hell. Mira: Harlequin. Mar. 2022. 336p. ISBN 9780778311843. pap. $15.99. CD. ROMANCE
Stuck with a feckless boyfriend, an aging kitchen, and a high-stress, low-yield job, plus-size protagonist Savvy Sheldon decides to redo her life. Meeting with her handsome contractor—someone she is embarrassed to have inadvertently insulted in the past—makes her realize that her priorities are all wrong; she must first look to caring for herself. A debut #ownvoices romantic comedy from part-Black, part-Thai author McCoy; with a 75,000-copy first printing.
Mallery, Susan. The Summer Getaway. HQN. Mar. 2022. 384p. ISBN 9781335479990. $27.99. CONTEMPORARY
With her former husband behaving badly (again), her son spurning college for the family charter-boat business, and her daughter now an obsessive bride-to-be, Robyn Caldwell is only too happy to oblige when Aunt Lillian asks her to come to Santa Barbara. Lillian, who was a second mother to Robyn, needs help putting her affairs in order, but on this trip Robyn is set to discover more about herself. From the New York Times best-selling author; with a 250,000-copy first printing.
Murphy, Jennifer. Scarlet in Blue. Dutton. Mar. 2022. 384p. ISBN 9780593183465. $27. Downloadable. COMING OF AGE
Blue has been on the run with her mother, Scarlet, for as long as she can remember, and though there have been some exciting moments, she is now 15 and glad they have settled in a small Michigan town where she has found friends, romance, and a supportive piano teacher. What she doesn't know is that her increasingly on-the-edge mother is staying put for a reason; she's working with a psychoanalyst to throw off the terrors of her past. From the author of I Love You More, a Nancy Pearl Fiction Award winner.
Novic, Sara. True Biz. Random. Mar. 2022. 400p. ISBN 9780593241509. $27. Downloadable. COMING OF AGE
At the River Valley School for the Deaf, new transfer Charlie struggles to adjust, popular Austin faces the birth of a hearing sister, and the students generally just want parents, doctors, and politicians to stop telling them how to live their lives. Then there's headmistress February, who's worried that both the school and her marriage will get closed down. Novic, author of the Alex Award–winning Girl at War, is herself Deaf and writes frequently on the Deaf community.
Serle, Rebecca. One Italian Summer. Atria. Mar. 2022. 272p. ISBN 9781982166793. $27. CD. CONTEMPORARY
Mourning the death of the mother to whom she was incredibly close, Katy travels trepidatiously to the Amalfi Coast for a vacation they had planned together. There, she has a real shock: she spots her mother, alive, tanned, and decades younger, as she was when she summered in Positano before meeting Katy's father. Magically, Katy gets the chance to know her mother as she was then. From the author of the New York Times best-selling In Five Years; with a 250,000-copy first printing.
Smith, Jennifer E. The Unsinkable Greta James. Ballantine. Mar. 2022. 320p. ISBN 9780593358276. $27. lrg. prnt. Downloadable. CONTEMPORARY
Indie musician Greta James has made her mark despite her father's insistence that she choose a more practical career. But after her devoted mother dies, Greta suffers a calamitous breakdown onstage and stops performing altogether. Accompanying her father on the Alaskan cruise her parents had booked for their 40th wedding anniversary might help her find a way back to music, as might her meeting with historian Ben Wilder, who is facing down his own demons. From top YA author Smith.
Spencer, Kate. In a New York Minute. Forever: Hachette. Mar. 2022. 320p. ISBN 9781538737620. $26. Downloadable. ROMANCE
What a way to meet: sparkly Franny has just been laid off from her lousy job when a closing subway door catches her silk dress, ripping it to shreds, and Hayes Montgomery III comes to her rescue by volunteering his Gucci suit jacket. Then he dashes off—evidently, he's the bashful type—and Franny doesn't expect to see him again even if an online posting of their outré encounter has gone viral. But New York City still isn't big enough to keep them from repeatedly running into each other, with finally winning results. From the award-winning co-host of the podcast Forever35; with a 50,000-copy first printing.
Steel, Danielle. High Stakes. Delacorte. Mar. 2022. 272p. ISBN 9781984821713. $28.99. lrg. prnt. CONTEMPORARY
When Jane Addison joins the elite New York talent agency Fletcher and Benson, she encounters an array of dedicated women agents battling personal problems: recently widowed Hailey, with three young children; recently single Francine, struggling to support her own kids; carefree Allie, whose career may be wrecked by an ill-advised affair; and CFO Merriwether Jones, whose husband is jealous of her success. Jane wants to solve the problems she sees at Fletcher and Benson, but at what price? Almost a billion copies of Steel's books are out there.
White, Karen. The Shop on Royal Street. Berkley. Mar. 2022. 384p. ISBN 9780593334584. $27. lrg. prnt. Downloadable. CONTEMPORARY/GHOSTS
In this launch of a spin-off series, fans of White's New York Times best-selling Tradd Street novels get to visit with Melanie Trenholm's stepdaughter, Nola, who is busily fixing up her new home in New Orleans. Alas, she encounters a snag; the ghost of a previous occupant doesn't want to leave. Nola lacks Melanie's easy way with the spirit world, so she seeks out ghost talker Beau Ryan—reluctantly, not only because he remains haunted by the disappearance of his family during Hurricane Katrina but because he is linked to her house by an unsolved murder.