In the face of COVID-19, the U.S. book market has proved remarkably tough, according to a report by NPD BookScan. Though week-by-week sales are volatile, year-to-date book sales are up slightly.
In the face of COVID-19, the U.S. book market has proved remarkably tough, according to a report released March 27 by NPD BookScan, a division of the NPD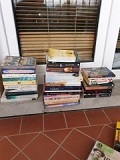 Group that provides data and analytics on the publishing industry. Through the week ending March 21, year-to-date sales were up 0.2 percent to total 123.5 million print books. Key demographic marketing areas showed resilience, with the besieged metropolitan New York bouncing back during the week of March 15–21 after a precipitous fall in the preceding week, averaging flat year-to-date growth. That's an accomplishment in difficult times, particularly before New York's March 22 shelter-in-place order pulled everyone indoors, giving them extra time and motivation to read.
In the same time frame, the greater San Francisco area saw a slight uptick in sales, though year-to-date figures still showed sales down 3.2 percent. But sales in Boston/New Hampshire/Vermont perked up by just over 13 percent to yield a year-to-date increase of 1.7 percent.
Still, the last few weeks have been rocky. Says Kristen McLean, Industry Analyst, NPD Entertainment/ NPD Books, "We think next week will be pivotal for understanding whether we will see book sales remain resilient, demonstrating their importance to people during this time, or whether the volatile up/down of the last few weeks will continue."
Category sales reflect the realities of a mostly quarantined nation, embodying the basic need for adults to find ways to both educate and entertain children locked out of school while staying sane themselves with pleasure reading. During the week of March 15–21, sales of juvenile nonfiction grew 66.2 percent, with year-to-date growth measuring nearly 12 percent and this year's sales so far surpassing sales during January 5–March 21, 2019 by more than 1.2 million copies. Study aids alone measured a 235 percent growth and teaching materials a 152 percent growth. Meanwhile, sales of juvenile fiction fell 4.3 percent during March 15–21, and though YA fiction surged 9.7 percent, its year-to-date figures fell 6.4 percent overall.
For adult books, trends were reversed. While nonfiction plummeted 15.6 percent during March 15–21, fiction was up 4.4 percent for a year-to-date grown of 0.7 percent. General thrillers leapt up by 93 percent, though they were down 19 percent overall, reflecting both readers' sudden yen for escapist reading and the volatility of current times. Similarly, suspense was up 16 percent during the same week yet down 16 percent for the year to date. Other fiction winners include contemporary romance (up 17 percent), contemporary women's fiction (up 13 percent), horror (up eight percent), and romantic suspense (up eight percent). Except for contemporary romance, these areas all showed year-to-date increases, with those increases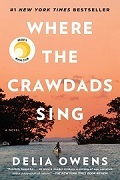 averaging around 13 percent.
Among all categories, the top three fiction best sellers were Delia Owens's Where the Crawdads Sing (Putnam), Celeste Ng's Little Fires Everywhere (Penguin Pr.), and Harlan Coben's The Boy from the Woods (Grand Central). (Not surprisingly, the top nonfiction was a juvenile title, Crystal Radke's My First Learn To Write Book.) Two of the three fiction biggies are not current titles, though for good reasons. Owens's debut, a sleeper hit that has sold more than six million copies since its 2018 publication, is in movie development, while Ng's No. 1 New York Times best seller is now appearing in a Hulu limited-series adaptation. In the all-popular thriller category, the perpetually best-selling Coben's March 17 publication is fresh off the press. Interestingly, all three titles deal with the insider-outsider tensions defining our world.
Aside from Coben's book, top thrillers include second-ranked Tarryn Fisher's The Wives (Graydon House) and third-ranked Amor Towles's A Gentleman in Moscow (Viking). Towles's 2018 literary historical tension builder features a man who lives and works for decades under house arrest by the Bolsheviks at Moscow's Metropol Hotel, a situation that no doubt resonates now. Top suspense titles include David Baldacci's Long Road to Mercy (Grand Central); Stephen King's The Outsider (Scribner), currently an HBO series; and John Grisham's The Guardians (Doubleday).
Big contemporary romance reads include Debbie Macomber's first-ranked Windows on the Bay (Ballantine) and third-ranked Longing for Yesterday (Mira), the latter a mass-market compilation of two older Macomber works. Sandwiched between these two titles is Nicholas Sparks's 2018 Every Breathe. Contemporary women's fiction boasts Rebecca Serle's In Five Years (Atria), Lisa Jewell's Then She Was Gone (Atria), and Danielle Steel's The Numbers Game (Delacorte). Interestingly, among the top fiction sellers cited here, only three titles—Coben's, Searle's, and Steel's—are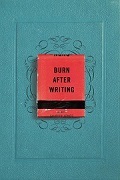 initially publishing this year.
During March 15–21, the only areas in adult nonfiction seeing substantive growth were crossword puzzle books (up 46 percent) and self-help/creativity (up 39 percent). The latter category led with Sharon Jones's Burn After Writing (Tarcher Perigee), Keri Smith's Wreck This Journal (Penguin), and Jerry Saltz's How To Be an Artist (Riverhead), with the first two books emphasizing not long-term aspirations but immediate, concrete activities you can then trash—playtime for adults.
The nonfiction areas worst hit by falling sales were leadership titles in business and economics (down 57 percent), diet books (down 55 percent), motivational and inspirational titles (down 50 percent), and parenting titles (down 41 percent). These drops show people turning from books not addressing immediate needs and actively parenting rather than simply reading about it. Other much weakened areas include biography and the related areas of Christian spiritual growth and mind/body/spirit, also related to the plunging inspirational titles. Sales of World War II history also tumbled downward (by 15 percent), though year-to-date figures were up 35 percent, likely because of the flood of titles in this area.
In the long run, no one knows how the pandemic will impact the book publishing industry. Most libraries and brick-and-mortar bookstores have been closed, but the losses incurred could be offset by online sales. Today's creative approaches to socially distanced book promotion will likely shape how books are sold in the future. Meanwhile, BookScan will be issuing reports weekly for the foreseeable future to track how book sales are faring as the corona virus upends the nation.