In the last weeks, working on Day of Dialog, the galley guides for BookExpo and the American Library Association conference in Washington, DC, and United for Libraries events at ALA, I encountered these terrific novels I would highly recommend.
Angelo, Megan. Followers. Graydon House: Harlequin. Jan. 2020. 432p. ISBN 9781525836268. $26.99; ebk. ISBN 9781488051296. LITERARY
In 2015, Orla wants to write literary fiction but instead turns out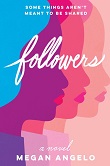 celebrity fluff, while new roommate Floss just wants to be over-the-top famous. So Floss persuades Orla to enter into an underhanded scheme that will bring them social media glow. Flash forward to the 2050s, when sponsored folks famous for being famous are sequestered in a California village, their every move shown worldwide by live camera. With a 100,000-copy first printing.
Benedict, Marie. Lady Clementine. Sourcebooks Landmark. Jan. 2020. 336p. ISBN 9781492666905. $26.99. HISTORICAL
Benedict affords us a spirited fictional account of Clementine Churchill, something the New York Times best-selling author of The Other Einstein and The Only Woman in the Room should do well. Here, Clementine is tough, ambitious, and every bit as influential as her husband.
Bivald, Katarina. Check In at the Pine Away Motel. Sourcebooks Landmark. Jan. 2020. 448p. ISBN 9781492681014. pap. $16.99. WOMEN'S
From the author of the internationally best-selling The Readers of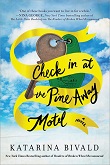 Broken Wheel Recommend comes the story of motel manager Henny, killed in an accident as the story opens. At her funeral, Henny sees the three people she loves the most reunited at her funeral—sees that they are unhappy. She hovers about long enough to make sure that they rediscover their dreams.
Bump, Gabriel. Everywhere You Don't Belong. Algonquin. Feb. 2020. 272p. ISBN 9781616208790. $25.95. LITERARY
Raised on Chicago's South Shore by his sharp-tongued grandmother, who was in the movement back when, Claude McKay Love is something of a nerdy, timid outsider, leaning on friend Janice as he tries to find out who he is and where he belongs. A riot after a young African American's murder forces him to face the question, Do I stay or do I leave? With a 25,000-copy first printing and an eight-city tour to Chicago, Milwaukee, Columbus, Minneapolis, New York, Buffalo, Boston, and Northampton.
Fowler, Therese Anne. A Good Neighborhood. St. Martin's. Feb. 2020. 320p. ISBN 9781250237279. $27.99. FAMILY LIFE
In peaceful Oak Knoll, NC, forestry/ecology professor Valerie Alston-Holt is a single mother raising gifted biracial son Xavier, who's soon heading off to college. She comes into conflict with the new—and newly successful—next-door neighbors over a historic oak tree in Valerie's yard even as a love affair blooms between the teenagers on either side of the property line. The author of Z: A Novel of Zelda Fitzgerald and A Well-Behaved Woman: A Novel of the Vanderbilts goes contemporary.
Jen, Gish. The Resisters. Knopf. Feb. 2020. 320p. ISBN 9780525657217. $26.95; ebk. ISBN 9781984898227. Downloadable. LITERARY
In a postapocalyptic AutoAmerica that's mostly flooded and ruled by the Internet ("Aunt Nettie") with a nasty brew of artificial intelligence, surveillance, and pious lecture, the fair-skinned "Netted" live on the high ground and the generally darker-skinned "Surplus" live in the swamps or on the water. One Surplus girl, though, proves to be a baseball genius and is drafted to play for AutoAmerica as it reenters the Olympics, but her mother challenges the idea of her crossing over. From the multiply honored author of Typical American, a fresh addition to a spate of new books that see a futuristic world as flooded (Kassandra Montag's After the Flood) and/or rigidly divided (Jesse Ball's The Divers Game, Chang-Rae Lee's On Such a Full Sea).
Krivak, Andrew. The Bear. Bellevue Literary. Feb. 2020. 224p. ISBN 9781942658702. pap. $16.99. LITERARY
In something of a departure from The Signal Flame, a Chautauqua Prize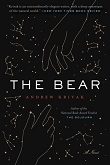 finalist, and The Sojourn, a National Book Award finalist—but sharing their sense of rootedness and wonder—Krivak chronicles a father, completely alone in the world with his daughter as the last two people on Earth after civilization's ruin, who teaches her how to survive and tells her fantastical—or maybe not so fantastical—stories about bears. A perfect blend of naturalism and fairy tale.
Moore, Liz. Long Bright River. Riverhead. Jan. 2020. 496p. ISBN 9780525540670. $26; ebk. ISBN 9780525540694. lrg. prnt. CD/downloadable. LITERARY
The Rome Prize winner of Heft and An Unseen World introduces us to two once-close sisters walking the same Philadelphia street. But Mickey is a beat cop, dedicated to her work and relentlessly worried about Kacey, a drug addict. And then Kacey disappears at a time when a series of murders erupt in the environs. Big in-house raves for this one.
Pooley, Claire. The Authenticity Project. Pamela Dorman: Viking. Feb. 2020. 368p. ISBN 9781984878618368. $26; ebk. ISBN 9781984878625. POP FICTION
When Monica finds a green notebook labeled "The Authenticity Project," left behind in a café by elderly, eccentric artist Julian Jessop, she's struck by its plea, "Everybody lies about their lives. What would happen if you shared the truth?" So she adds her own story to the book, with others discovering the book and also adding stories that eventually pull them all together in a warm and luscious embrace. Pitched big at Day of Dialog.
Reid, Kiley. Such a Fun Age. Putnam. 2020. 320p. ISBN 9780525541905. $26; ebk. ISBN 9780525541929. Downloadable. LITERARY
In the midst of a family crisis one late evening, white blogger Alix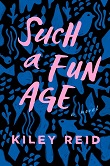 Chamberlain calls her African American babysitter, Emira, asking her to take toddler Briar to the local market for distraction. There, the security guard accuses Emira of kidnapping Briar, and Alix's efforts to right the situation turn out to be good intentions selfishly mismanaged. The result is biting social commentary.
Russell, Kate Elizabeth. My Dark Vanessa. Morrow. Feb. 2020. 384p. ISBN 9780062941503. $27.99; ebk. ISBN 9780062941527. lrg. prnt. CD. LITERARY
At age 15, Vanessa had an affair with her 42-year-old English teacher, Jacob Strane, who claims to love her for her emotional intelligence and creative writing abilities. Now, nearly two decades later, another student has called out Strane for sexual activity and starts a social media firestorm. It also starts Vanessa thinking. Was she victim or willing participant? A debut with a jaw-dropping 250,000-copy first printing.
Van Meter, Crissy. Creatures. Algonquin. Jan. 2020. 256p. ISBN 9781616208592. $25.95. LITERARY
This promising debut is set on Winter Island on the eve of Evie's wedding, with a dead whale trapped in the harbor (and, alas, rotting), the groom possibly lost at sea, and the mother of the bride suddenly putting in an appearance after having walked out long ago. Evie, meanwhile, mostly raised herself, though her marijuana-growing dad did imbue her with the love for nature's lyricism that reportedly comes through here.
Wright, Stephen. Processed Cheese. Little, Brown. Jan. 2020. 400p. ISBN 9780316043373. $28; ebk. ISBN 9780316126274. CD/downloadable. LITERARY
A Vietnam veteran, MFA graduate of the Iowa Writers' Workshop,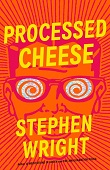 Whiting Award winner, and author of four novels (e.g., The Amalgamation Polka), Wright returns with this story of a down-and-out couple who go on a wild romp involving cars, jewels, travel, and more after a bag of money drops down on them from the sky, But what about the money's owner? This got a big push at BookExpo.