Alvarez features a writer/professor facing troubles in retirement; Barry, an orphaned Lakota child taking control of her life in post–Civil War Tennessee; and Sofer, an Iranian who works as an interrogator trying to mend fences with his family. Plus journeys to Korea, across an old American West inflected with Chinese symbolism, through the lives of immigrants and refugees, to a Texas town troubled during an oil boom.
Literary Fiction Picks
Alvarez, Julia. Afterlife. Algonquin. Apr. 2020. 272p. ISBN 9781643750255. $25.95. LITERARY
Immigrant writer Antonia Vega was looking forward to retirement from her college professorship, but her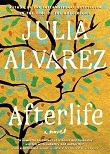 husband has died unexpectedly. Then her generous if rocky sister disappears, the undocumented migrant teenager who's come her way happens to be pregnant, and Antonia has much to handle—with her beloved books not always giving her the answers. From the sparkling author of In the Time of the Butterflies, a Big Reads selection that has sold over a million copies in print; with a 100,000-copy first printing and a ten-city tour to Boston, New York, Atlanta, Miami, Chicago, Minneapolis, Dallas, Los Angeles, San Francisco, and Washington, DC.

Barry, Sebastian. A Thousand Moons. Viking. Apr. 2020. 272p. ISBN 9780735223103. $27; ebk. ISBN 9780735223127. LITERARY
Costa winner and three-time Man Booker short-listee Barry takes us to post–Civil War Tennessee, where John Cole and former soldier buddy Thomas McNulty raise orphaned Lakota child Winona Cole on a farmstead with the help of two freed slaves, the Bougereau siblings. Unfortunately, intolerance turns to violence as Winona and then Tennyson Bouguereau are attacked, and Winona is inspired by the memory of her warrior mother to grab a knife and a gun and challenge their oppressors. An unexpected situation from the always satisfying Barry.
Sofer, Dalia. Man of My Time. Farrar. Apr. 2020. 336p. ISBN 9780374110062. $27; ebk. ISBN 9780374721879. LITERARY
Sofer follows up The Septembers of Shiraz, a PEN/Robert Bingham Prize winner and multi-award finalist,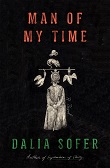 with the story of Iranian Hamid Mozaffarian. Having tamped down conflicted feelings to work as an interrogator for the Iranian regime, Hamid meets his cold-shouldering family while in New York on a diplomatic mission and receives his father's ashes for burial in Iranian soil. Carrying around those ashes and struggling to reestablish ties with his exiled family, Hamid must examine how he's become "the beautiful, indignant thug" he barely recognizes.
More Top Literary Fiction
Cha, Frances. If I Had Your Face. Ballantine. Apr. 2020. 288p. ISBN 9780593129463. $27; ebk. ISBN 9780593129470. Downloadable. LITERARY
After a single misstep, gorgeous, icily-in-control Kyuri nearly blows her job at a secret "room salon" for entertaining men. Her roommate Miho, back from an art scholarship in the United States, maintains a troubled relationship with a wealthy business heir. Also in their apartment building: boy band–obsessed hair stylist Ara and newlywed Wonna, desperate for the child she and her husband can't afford. Together, their stories reveal the weighty social constrictions of South Korea today. A big-push debut from a former culture and travel reporter for Seoul on CNN International.
Cho Nam-Joo. Kim Jiyoung, Born 1982. Liveright: Norton. Apr. 2020. 144p. tr. from Korean by Jamie Chang. ISBN 9781631496707. $20; ebk. ISBN 9781631496714. LITERARY
A million-plus-copy best seller in Korea that inspired the country's just-surfacing feminist movement and
has had rights sold to 19 countries, this book features a young mother who begins inhabiting the voices of women known and unknown to her, both dead and alive. The psychiatrist to whom her worried husband sends her soon hears a story of Korea's brutal misogyny. Already buzzing; coverage in LARB, Quartz, and Bookforum.
Jedrowski, Tomasz. Swimming in the Dark. Morrow. Apr. 2020. 208p. ISBN 9780062890009. $25.99; ebk. ISBN 9780062890023. LITERARY
In early 1980s Poland, university student Ludwik and free-spirited Janusz fall in love when they meet at a summer agricultural camp yet cannot pursue their passion owing to the repressive attitudes of communism and Catholicism alike. They are even more deeply divided as Ludwik rises in the party hierarchy post-graduation and Janusz joins protests against rising prices and economic inequality. Born in Germany of Polish parents, the multilingual Jedrowski writes in English. A LondonBookfair Buzz Book; with a 75,000-copy first printing.
Mustafah, Sahar. The Beauty of Your Face. Norton. Apr. 2020. 272p. ISBN 9781324003380. $26.95. LITERARY
As a shooter soaked in the hatred of the alt-right makes his way through a Muslim school for girls in a Chicago suburb, principal Afaf Rahman, the daughter of Palestinian immigrants, reflects on the complexities of her life: the prejudice she has encountered, her mother's desire to return to Palestine, the disappearance of her older sister, and the comfort she has found in Islam. A topical debut from a three-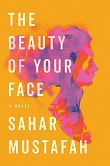 time Pushcart nominee.
Nayman, Shira. River. Guernica. Apr. 2020. 285p. ISBN 9781771834575. pap. $25. LITERARY
Finally meeting her mother, grandmother, and great-grandmother at age 14, Emily finds herself traversing time and space as she moves from the Australian Outback to fiercely segregated World War II South Africa to Lithuania as a pogrom unfolds, to ancient Babylon. Along the way, she comes to understand how much the past has shaped her present. From the author of A Mind of Winter, an intriguing YA crossover title with buzz; look for the trailer.
Reddi, Rishi. Passage West. Ecco. Apr. 2020. 432p. ISBN 9780060898793. $28.99; ebk. ISBN 9780062198587. LITERARY
In 1913, Ram Singh arrives in California's Imperial Valley to work on friend Karak's cantaloupe farm, and though he wants to return home to his wife and son in India, he's got to make a pile of money first. That workers from many nations fill the valley soon inspires anti-immigrant sentiment (and laws), and tensions between Ram and Karak further aggravate Ram's American endeavor. Portraying the little-known story of Indian sharecropping in early 1900s America while echoing contemporary concerns; Reddi's Karma and Other Stories won the 2008 L. L. Winship /PEN New England Award.
Thammavongsa, Souvankham. How To Pronounce Knife: Stories. Little, Brown. Apr. 2020. 192p. ISBN 9780316422130. $26; ebk. ISBN 9780316422116. lib. ebk. ISBN 9780316426183. Downloadable. LITERARY
O. Henry Prize–winning Thammavongsa was born in a Lao refugee camp in Thailand and draws on personal experience as she details the dreams and disappointments of immigrants and refugees in the unnamed city whose streets we tread in her much-anticipated story collection. From a woman yanking feathers at a chicken-processing plant to a housewife tuning in to soap operas, the better to learn
English, the author looks at the intersection of languages and cultures.
Wetmore, Elizabeth. Valentine. Harper. Apr. 2020. 320p. ISBN 9780062913265. $26.99; ebk. ISBN 9780062913289. lrg. prnt. LITERARY
In 1976 Odessa, TX, when oil is about to boom again, 14-year-old Gloria Ramírez is brutally attacked in the nearby oil fields. The town buzzes angrily with judgment and supposition, but when justice is not forthcoming, the women join forces to seek redress for Gloria—though here at the intersection of class, gender, ethnicity, and region, the outcome could be bloody. A debut novel from Iowa Writers' Workshop graduate and multi-fellowshipped author Wetmore, a native of west Texas.
Zhang, C Pam. How Much of These Hills Is Gold. Riverhead. Apr. 2020. 288p. ISBN 9780525537205. $26; ebk. ISBN 9780525537229. lrg. prnt. Downloadable. LITERARY
As the American gold rush wanes, Lucy and Sam are orphaned with the death of their father, Ba, and leave the hostile mining town where they are living to give him proper burial. They end up traversing an equally hostile landscape full of buffalo bones and tiger pawprints, struggling with family issues and the desire for home as Zhang invests her reimagining of the American West with Chinese symbolism. An Indie Introduces pick by Beijing-born, multi-American-city raised Zhang, an Iowa Workshop graduate.