Washington Post editor Karen Attiah on working with Saudi journalist Jamal Khashoggi, leading national political journalist Molly Ball on Nancy Pelosi's durability, Jeff Hobbs on four boys facing the college hunt, Macarthur Fellow Lauren Redniss with a graphic novel featuring an Apache family fighting to protect sacred land, and Walter Thompson-Hernandez on Compton, CA's famous black cowboys. Plus Asian infighting, Kim Jong Un, ISIS, disinformation, refugees, homelessness, and Afropessimism.
Picks
Attiah, Karen. Say Your Word, Then Leave: The Assassination of Jamal Khashoggi and the Power of the Truth. Dey Street: HarperCollins. Apr. 2020. 304p. ISBN 9780062956835. $27.99; ebk. ISBN 9780062956880. MEMOIR/POLITICAL
Global Opinions editor at the Washington Post, Attiah worked with Saudi journalist Jamal Khashoggi on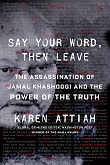 the publication of his first piece for the paper, which articulated his reasons for choosing self-exile and speaking out against Saudi Arabia's Crown Prince Mohammed bin Salman. The piece went viral, and Khashoggi became a columnist for the paper, revealing the ties between the U.S. government and his desire for an oppression-free Arab world until his murder in 2018. Attiah, who won a Polk Award for her coverage of Khashoggi's death, offers a portrait of their working relationship and Khashoggi's deep beliefs. With a 150,000-copy first printing.
Ball, Molly. Pelosi. Holt. Apr. 2020. 336p. ISBN 9781250252869. $28; ebk. ISBN 9781250252852. BIOGRAPHY/POLITICAL
Formerly Time's national political correspondent and now a frequent guest on NBC's Meet the Press, CBS's Face the Nation, NPR, and more, award-winning reporter Ball offers a first biography of House Speaker Nancy Pelosi. Here she explores how Pelosi stepped back into her post and became an icon for the women's movement after having been considered out of date by many members of the Democratic Party.
Hobbs, Jeff. Untitled: Four Boys and the Quest for College. Scribner. Apr. 2020. 352p. ISBN 9781982116330. $28; ebk. ISBN 9781982116354. SOCIAL SCIENCE
Author of the New York Times best-selling The Short and Tragic Life of Robert Peace, a Los Angeles Times Book Prize winner, Hobbs addresses the messy, controversy-sparking issue of applying to college today by considering the aspirations and backgrounds of four Los Angeles boys at two very different schools. Tiofilo Cortez wants to attend an elite college despite his father's dismissive attitude. Carlos Rodriguez, the son of undocumented delivery workers, wants to attend Yale like his older brother. Owen Lloyd feels conflicted about his studies but wants to please his accomplished, ever-supportive parents. And part-Jewish, part-Chinese Sam Schwartz works hard on the academic decathalon team while yearning for the independence college promises.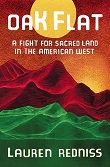 With a 150,000-copy first printing and a six-city tour to Boston, Los Angeles, New York, San Francisco, Seattle, and Washington, DC.
Redniss, Lauren. Oak Flat: A Fight for Sacred Land in the American West. Random. Apr. 2020. 288p. ISBN 9780399589720. $30; ebk. ISBN 9780399589744. Downloadable. GRAPHIC NOVEL/NATIVE AMERICAN
MacArthur fellow Redniss, a National Book Award finalist for Radioactive and PEN/E.O. Wilson Literary Science Writing Award winner for Thunder & Lightning, here offers a graphic-format account of how three generations of an Apache family are struggling to save Oak Flat, a high-elevation mesa that is both an ancient burial ground and a religious site for the coming-of-age rituals of Apache girls. When a huge copper reserve was discovered near the mesa in 1995, a law was passed allowing transfer of the area to a multinational mining concern, which threatens the site. The story focuses not only on the Apache family but on a mining family affected by events.
Thompson-Hernandez, Walter. The Compton Cowboys: The New Generation of Cowboys in America's Urban Heartland. Morrow. Apr. 2020. 304p. ISBN 9780062910608. $28.99; ebk. ISBN 9780062910622. AFRICAN AMERICAN STUDIES
A fellow with Surfing, a multimedia division of the New York Times investigating underrepresented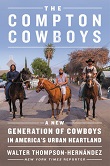 communities worldwide, Thompson-Hernandez wrote a piece on the Compton Cowboys that was among the paper's most popular stories in 2018. These urban equestrians, black men and women continuing the long-standing tradition of black cowboys in the midst of a troubled city, got their start when Mayisha Akbar founded The Compton Jr. Posse in 1988 to afford local youth a place of camaraderie, healing, and safety. Thompson-Hernandez shows how the next generation is moving the cowboys forward while fighting to keep their ranch open. With a 100,000-copy first printing and optioned for film; look for the simultaneous publication of a middle-grade edition (ISBN 9780062956842; $16.95).
More In-the-News Titles
Booth, Michael. Three Tigers, One Mountain: A Journey Through the Bitter History and Current Conflicts of China, Korea, and Japan. St. Martin's. Apr. 2020. 336p. ISBN 9781250114068. $28.99; ebk. ISBN 9781250114075. HISTORY
Taking his cue from the Chinese proverb "Two tigers cannot share the same mountain," the author of the best-booked, internationally best-selling The Almost Nearly Perfect People shows that three tigers have long vied to rule the mountain that is Asia: China, Japan, and Korea. This political travel examines their thunderous growls in the past while looking to what might happen in the future.
Goudeau, Jessica. After the Last Border: Two Families and the Story of Refuge in America. Viking. Apr. 2020. 368p. ISBN 9780525559139. $27; ebk. ISBN 9780525559146. Downloadable. IMMIGRATION
Journalist Goudeau, whose works include the documentary A Line Birds Cannot See, about a girl crossing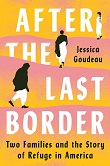 the border into the United States alone, here focuses on two women whose families won the right to settle as refugees in Austin, TX. Mu Naw, a Christian from Myanmar, was accepted at a time of more openness after spending decades in a refugee camp, while Hasna, a Muslim from Syria, agreed to relocate but was then separated from her children owing to the ban Trump placed on those emigrating from Muslim countries.
Katz, Samuel M. No Shadows in the Desert: Murder, Vengeance, and Espionage in the War Against ISIS. Hanover Square: Harlequin. Apr. 2020. 352p. ISBN 9781335013835. $34.99; ebk. ISBN 9781488051166. HISTORY/MILITARY
An expert in terrorism and counterterrorism, New York Times best-selling author Katz (Under Fire: The Untold Story of the Attack in Benghazi) revisits the crushing of ISIS, arguing that it was accomplished primarily by ground troops and the cooperation between the United States and spies from Jordan's General Intelligence Directorate. Drawing on Katz's sources within the CIA, the Defense Intelligence Agency, the Joint Special Operations Command, and U.S. SOCOM, not to mention his relationship with King Abdullah of Jordan; with a 50,000-copy first printing.
Krasner, Steve D. How To Make Love to a Despot: and Other Ways To Change American Foreign Policy in the Twenty-First Century. Liveright: Norton. Apr. 2020. 320p. ISBN 9781631496592. $28.95; ebk. ISBN 9781631496608. POLITICAL SCIENCE
In the last half-century, the United States has been big on state-building to make the world safe for democracy, as the saying goes. Krasner, a Stanford professor of international relations and former director of the policy planning staff at the Department of State, counters that we've spent billions on this mission with little payback. Free elections and reduced corruption aren't always feasible, he argues, but aiming for better security and economic growth are. Bound to get political wonks punching.
Pak, Jung H. Becoming Kim Jong Un: A Former CIA Officer's Insights into North Korea's Enigmatic Young Dictator. Ballantine. Apr. 2020. 288p. ISBN 9781984819727. $28; ebk. ISBN 9781984819734. Downloadable. BIOGRAPHY/POLITICAL
Expanding on her attention-getting essay "The Education of Kim Jong Un," which she published in her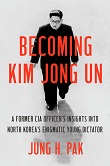 current position as a senior fellow at the Brookings Institution, former CIA analyst Pak explains how the gnomish, insular, haircut-challenged King Jong Un, scoffed at when he rose to power, came out of his shell to grab the world's stage and finagle a summit with President Trump. An insider's account of diplomacy at work today.
Rid, Thomas. Active Measures: The Secret History of Disinformation and Political Warfare. Farrar. Apr. 2020. 544p. ISBN 9780374287269. $28; ebk. ISBN 9780374718657. POLITICAL SCIENCE
An expert on disinformation who has testified before the U.S. Senate Select Committee on Intelligence, Rid (Rise of the Machines: A Cybernetic History) here tracks the history of disinformation from the Russian Revolution and the capitalist-communist clash of the interwar years to a propensity for leaks starting in the 1980s, the exploitation of the Internet, and the putative Russian intervention in the 2016 U.S. election.
Sandler, Lauren. This Is All I Got: One Woman's Desperate Year in the New Gilded Age. Random. Apr. 2020. 224p. ISBN 9780399589959. $27; ebk. ISBN 9780399589966; Downloadable. HOMELESSNESS
Short-listed for the 2019 J. Anthony Lukas Work-in-Progress Award, this study from a busy journalist currently serving as a columnist for HuffPost Opinion follows a year in the life of a young, single, homeless new mother in New York named Tyra. She's got no family and no support, but she still wants a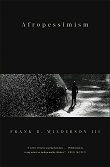 college education. A microcosm of homelessness that also examines the relationship between an embedded reporter and her subject.
Wilderson, Frank B., III. Afropessimism. Liveright: Norton. Apr. 2020. 352p. ISBN 9781631496141. $29.95; ebk. ISBN 9781631496158. MEMOIR/SOCIOLOGY
Chair of African American studies at the University of California, Irvine, and winner of NEA and Zora Neale Hurston/Richard Wright Legacy honors, Wilderson here sums up a new movement that views blackness not through the lens of slavery or oppressive class structure but as an ongoing act of violence against blacks that is part of world culture and has no specific analogy. I'm expecting this to be as uncompromising and lucidly written as Wilderson's Incognegro: A Memoir of Exile and Apartheid.