Elliot Ackerman's first fiction without a military setting, Richard Ford and Daniel Mason with short stories, Catherine Lacey with a stranger upending a Southern town, Eimear McBride with a disaffected young woman living in hotels, Micheline Aharonian Marcom on a young Guatemalan American's struggle to return to America, Millet's first novel since the National Book Award long-listed Sweet Lamb of Heaven, and Shriver on a couple undone by aging and exercise. Plus rising young writers, the moral consequences of World War II, and the immigrant's life, touched by magic.
Literary Picks
Ackerman, Elliot. Red Dress in Black and White. Knopf. May 2020. 288p. ISBN 9780525521815. $26.95; ebk. ISBN 9780525521822. Downloadable. LITERARY
When hotshot Turkish real estate developer Murat is told by his American wife that she wants to return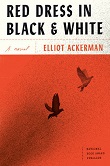 home with their son and her photographer lover, he asks an American diplomat to prevent this catastrophe—and inadvertently reveals secrets and corruption in the couple's personal lives and, more largely, Turkish society. Relating his story over the course of a single day, National Book Award finalist Ackerman stays in the Middle East but offers his first fiction without a military setting. With an author tour.
Ford, Richard. Sorry for Your Trouble. Ecco. May 2020. 320p. ISBN 9780062969804. $27.99; ebk. ISBN 9780062969811. lrg. prnt. SHORT STORIES
A son recalls mourning his father's death in his Mississippi youth. A past-her-prime American woman heads to Canada to say good-bye to an old lover who's dying. A man and woman inadvertently meet again after 20 years and reconsider love. And a New Orleans lawyer attempts to get beyond his wife's death. The Pulitzer Prize–winning Ford stays in short form after 2014's Let Me Be Frank with You; with a 150,000-copy first printing.
Lacey, Catherine. Pew. Farrar. May 2020. 224p. ISBN 9780374230920. $26; ebk. ISBN 9780374720131. LITERARY
Without obvious gender or racial identity, the mysterious figure found huddled in a church in an unnamed Southern town is dubbed Pew by the conflicted congregation, which passes them from household to household, blurts out fears and past mistakes to them as a sort of silent confessor, and eventually comes to resent them. Tensions peak at a Forgiveness Festival that reveals more about the town than its visitor. A fable for our times from a Granta Best of Young American Novelists and NYPL Young Lion finalist whose recent story collection, Certain American States, was an eye-catcher.
McBride, Eimear. Strange Hotel. Farrar. May 2020. 160p. ISBN 9780374270629. $25; ebk. ISBN 9780374722098. LITERARY
As in her knockout debut, A Girl Is a Half-Formed Thing (winner of multiple awards, including the Bailey's Women's Prize) and its follow-up, The Lesser Bohemians (winner of the James Tait Black Memorial Prize), McBride dreams up an eerie and wrenching scenario revealing a young woman drenched in contemporary anomie. Her protagonist shuns her past to live in hotels, moving from city to city and man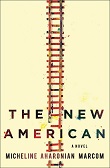 to man with a single suitcase. But something keeps calling her back.
Marcom, Micheline Aharonian. The New American. S. & S. May 2020. 272p. ISBN 9781982120726. $26; ebk. ISBN 9781982120740. LITERARY
When he asks his parents if he can get a driver's license, Guatemalan American Emilio is shocked by their denial and even more by their reason; he is undocumented. He continues his studies at Berkeley, but after a minor car accident (yes, he was driving unlicensed), Emilio is deported—and immediately starts planning his return. Marcom, the Saudi Arabian–born Whiting and PEN/USA honoree of multiple novels, founded The New American Story Project, a digital oral-history project focused on unaccompanied Central American minors who have trekked the long distance to America. With a 60,000-copy first printing.
Mason, Daniel. A Registry of My Passage upon the Earth: Stories. Little, Brown. May 2020. 208p. ISBN 9780316477635. $27; ebk. ISBN 9780316477611. lib. ebk. ISBN 9780316453837. Downloadable. SHORT STORIES
The best-selling, best-booked author of The Winter Soldier and The Piano Tuner (personal favorites), Mason returns with a story collection written over 15 years. Including a National Magazine Award and a Pushcart Prize winner, the stories range from a doctor whose seizures deliver a better vision of himself to a mother in Regency England seeking a cure for her ill child even as a bare-knuckles fighter preps to fight—themes echoing Mason's work as a physician. Expect Mason to be not bare-knuckled but elegant and eloquent; with a 30,000-copy first printing.
Millet, Lydia. A Children's Bible. Norton. May 2020. 224p. ISBN 9781324005032. $25.95. LITERARY
Millet's first novel since the National Book Award long-listed Sweet Lamb of Heaven demonstrates her penchant for insightfully off-kilter scenarios as a group of preternaturally grown-up children make do while grudgingly vacationing with their heedless parents at a lakeside mansion. When a violent storm descends, the children are driven from the estate, and narrator Eve seeks to protect her little brother as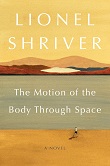 the landscape increasingly recalls scenes from his beloved picture Bible.
Shriver, Lionel. The Motion of the Body Through Space. Harper. May 2020. 352p. ISBN 9780062328250. $28.99; ebk. ISBN 9780062328274. lrg. prnt. LITERARY
Noted for her acid-perceptive social commentary (remember We Need To Talk About Kevin?), Shriver takes on aging and the exercise craze in this story of shamefacedly retired Remington, who decides he's going to run the marathon. Wife Serenata is dismayed—he's hardly ever moved a muscle, while her strict exercise regime has her facing knee surgery—and soon Remington is a self-absorbed sports obsessive, with their marriage heading for breakdown. With a 50,000-copy first printing.
Writers on the Rise
Bieker, Chelsea. Godshot. Catapult. Apr. 2020. 336p. ISBN 9781948226486. $26; ebk. ISBN
9781948226493. LITERARY
Hudson, Genevieve. Boys of Alabama. Liveright: Norton. May 2020. 272p. ISBN 9781631496295. $26.95. LITERARY
O'Neill, Tracy. Quotients. Soho. May 2020. 392p. ISBN 9781641291118. $27; ebk. ISBN 9781641291125. LITERARY
Swarup, Shubhangi. Latitudes of Longing. One World: Random. May 2020. 320p. ISBN 9780593132555. $27; ebk. ISBN 9780593132579. Downloadable. LITERARY
Waclawiak, Karolina. Life Events. Farrar. May 2020. 272p. ISBN 9780374186951. $27; ebk. ISBN 9780374721626. LITERARY
Rona Jaffe honoree Bieker sets Godshot in drought-shattered Peaches, CA, where people flock desperately to a cult pastor and Lacey's shunned mother runs off with a man she hardly knows. In Fulbright/McDowell fellow Hudson's Boys of Alabama, shy Max, just transplanted from Germany to the American South, begins to thrive when he bonds (perhaps dangerously) with a daring boy in his chemistry class. Swarup's Latitudes of Longing, a best seller and Tata Lit Live winner in India, unites people across India. All are debut novelists. Meanwhile, in Quotients, National Book Foundation 5 Under 35 honoree O'Neill's return after debuting with The Hopeful, an Electric Literature's Best Novel, Jeremy Jordan tries to forget his intelligence work during the Troubles in Northern Ireland and connect with Alexandra Chen, a busy image-management consultant shocked by her brother's sudden reappearance. And in Life Events, Waclawiak, executive editor of culture at BuzzFeed News, offers a third novel showing how nearly 40, nearly divorced Evelyn learns to cope by comforting terminally ill patients.
The Moral Implications of World War II
Kiernan, Stephen P. Universe of Two. Morrow. May 2020. 464p. ISBN 9780062878441. $27.99; ebk. ISBN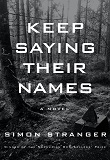 9780062878465. lrg. prnt. LITERARY/HISTORICAL
Pron, Patricio. Don't Shed Your Tears for Anyone Who Lives on These Streets. Knopf. May 2020. 304p. tr. from Spanish by Mara Faye Lethem. ISBN 9780451493170. $26.95; ebk. ISBN 9780451493187. Downloadable. LITERARY/HISTORICAL
Stranger, Simon. Keep Saying Their Names. Knopf. May 2020. 304p. tr. from Norwegian by Matt Bagguley. ISBN 9780525657361. $28.95; ebk. ISBN 9780525657378. Downloadable. LITERARY/HISTORICAL
In Universe of Two, positioned as a breakout title, journalist-turned-novelist Kiernan (The Baker's Secret) reimagines the life of Harvard-trained mathematician Charlie Fish, morally devastated after being assigned to the Manhattan Project to build the atomic bomb's detonator (50,000-copy first printing). A Granta Best Young Spanish-Language Novelist, Pron follows the LJ-starred My Father's Ghost Is Climbing in the Rain with Don't Shed Your Tears for Anyone Who Lives on These Streets, a study of art and politics with a young activist swooping in decades later to investigate a writer's death at a 1945 fascist convention. And in Stranger's Keep Saying Their Names, a Norwegian best seller and award winner, Stranger draws on his wife's family history to chronicle a Norwegian Jewish family's postwar move into a house once used by double agent Henry Oliver Rinnan to torture and kill Norwegian resisters.
The Immigrant's Life, Touched by Magic
Joukhadar, Zeyn. The Thirty Names of Night. Atria. May 2020. 320p. ISBN 9781982121495. $27; ebk.
ISBN 9781982121556. LITERARY/COMING OF AGE
Momplaisir, Francesca. My Mother's House. Knopf. May 2020. 304p. ISBN 9780525657156. $26.95; ebk. ISBN 9780525657163. Downloadable. LITERARY
In Joukhadar's The Thirty Names of Night (after the acclaimed The Map of Salt and Stars), a closeted Syrian American trans boy, troubled by the ghost of his ornithologist mother, stumbles upon the journal of Syrian American artist Laila Z and finds both a link between Laila and his mother (they saw the same rare bird before death) and the courage to be himself (40,000-copy first printing). In literary scholar Momplaisir's My Mother's House, Lucien flees Haiti with his wife and children for New York, where the house he buys (and calls La Kay, "my mother's house") judges him harshly when he recedes from his promise to make himself a better man. (Though Momplaisir also writes in her native Kreyol, this book was written in English.)