Love, Choice, and Honors
Cooley, Martha. Buy Me Love. Red Hen. Jun. 2021. 272p. ISBN 9781597091206. pap. $17.95. LITERARY/CITY LIFE
Author of the much-loved The Archivist and more recently the memoir-in-essays Guesswork,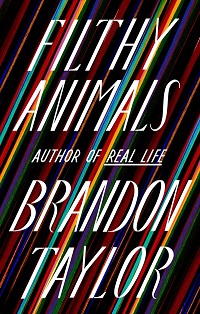 Cooley here gives Ellen Portinari a winning lottery ticket in 2005 New York and a month to redeem it. But Ellen worries about the consequences of staking her claim, even as she gets tangled up with a troubled Brooklyn street artist and a man and boy she meets at the gym.
Evison, Jonathan. Legends of the North Cascades. Algonquin. Jun. 2021. 352p. ISBN 9781643750101. $26.95. LITERARY/FAMILY LIFE
Burned out after three tours of duty in Iraq and struggling to reenter life back home in Vigilante Falls, WA, Dave Cartwright is compelled by tragedy to flee with beloved seven-year-old daughter Bella and settles with her in a cave in the North Cascades wilderness. Their story parallels—and eventually merges with—that of a mom and son living in the same cave as the last Ice Age wound down. From the multi-award-winning, multi-best-booked author of West of Here; with a 50,000-copy first printing.
Harris, Zakiya Dalila. The Other Black Girl. Atria. Jun. 2021. 368p. ISBN 9781982160135. $27. CD. LITERARY
Fed up with being the only Black employee at Wagner Books, editorial assistant Nella Rogers revives when another young Black woman is finally hired. Soon, though, Hazel is overshadowing Nella, but even worse are the notes on Nella's desk saying "LEAVE WAGNER. NOW." A big-buzzing, thriller-edged literary debut whose author once worked in editorial at Knopf/Doubleday; with a 150,000-copy first printing.
Oksanen, Sofi. Dog Park. Knopf. Jun. 2021. 352p. tr. from Finnish by Owen Frederick Witesman. ISBN 9780525659471. $26.95. Downloadable. LITERARY
A Swedish Academy, Prix Femina, and European Book Prize winner whose books have sold two million copies worldwide, Oksanen (Norma, When the Doves Disappeared) is being positioned for a breakout here with a book that piercingly assesses the (ill)usage of female bodies and the global fertility market. It opens in 2016 Helsinki with a young woman named Olenka sitting on a bench facing a dog park, knowing that the woman who just sat down next to her could destroy her life.
Percy, Benjamin. The Ninth Metal. Houghton Harcourt. Jun. 2021. ISBN 9780358331537. $25; pap. ISBN 9781328544865. $15.99. CD. LITERARY/SF
From Whiting/Plimpton honoree Percy, who can swing literary (The Wilding) or speculative (Red Moon), here's the story of Earth's sweeping into the debris field of a comet, with Minnesota hardest hit as meteors bombard pastures and highways and one town is leveled. What's left behind, though, is a heretofore unknown ninth metal called omnimetal that has high-density charging and conductive properties. Soon, there's a crazed rush to claim this remarkable element—accompanied by all the human evils that can attend such events. With a 50,000-copy paperback and 3,000-copy hardcover first printing.
Sestanovich, Clare. Objects of Desire: Stories. Knopf. Jun. 2021. 224p. ISBN 9780593318096. $24.95. Downloadable. LITERARY
In her debut collection, New Yorker editor Sestanovich reveals what hides in plain sight in stories featuring explosive moments of recognition: a woman frustrated by the bossy men around her leaves her office and makes a life-changing decision, while a stepbrother who travels to New York to meet newly discovered family members must confront their prejudices. Three of the 11 stories have appeared in The New Yorker, The Paris Review and Harper's.
St. Aubyn, Edward. Double Blind. Farrar. Jun. 2021. 256p. ISBN 9780374282196. $26. CD. LITERARY
In this novel of ideas, exploring how we define ourselves in the chaotic modern world, the author of the fan-favorite Patrick Melrose novels introduces us to a complicated trio. Olivia's new lover, Francis, a committed naturalist who lives off the grid, has an unexpected connection to Olivia's best friend Lucy, just returned home to England from New York. Others enter their orbit to create a tragicomedy of manners. With a 50,000-copy first printing.
Taylor, Brandon. Filthy Animals: Stories . Riverhead. Jun. 2021. 288p. ISBN 9780525538912. $26. lrg. prnt. LITERARY
Teenagers turn violent of a winter's night, a young woman battles cancer while mourning its impact on her family, and a young man stumbles through several sexually tense encounters with two dancers in an open relationship. Set in the Midwest and featuring creative young people at odds with life, these linked stories hold a lot of promise, as they follow Taylor's Booker Prize short-listed debut novel, Real Life.
Yan Lianke. Hard Like Water. Grove. Jun. 2021. 384p. tr. from Chinese by Carlos Rojas. ISBN 9780802158123. $27. LITERARY
Gao Aijun and Xia Hongmei are right-as-rain revolutionaries eager to bring communism's truth to their backward village, and they are also ridiculously, passionately in love. Too bad they are married to other people, and their affair—consummated in a tunnel dug between their homes—does not sit well with the straitlaced local functionaries. A prize winner (if controversial) in China, Yan has twice been short-listed for the Man Booker International Prize, among other honors.
Historical Backdrop
Barker, Pat. The Women of Troy. Doubleday. Jun. 2021. 288p. ISBN 9780385546690. $27.95. lrg. prnt. Downloadable. LITERARY
The winds are stilled, stranding the victorious Greek army outside the ruined walls of Troy, and captive Briseis—formerly the mistress of Achilles—sees an opportunity for revenge. Among those she persuades to plot with her are soothsayer Calchas and Hecuba, the aging queen of defeated King Priam, his body now lying desecrated on the battlefield. The latest from the author of the Booker Prize–winning "Regeneration Trilogy"; see Natalie Haynes's A Thousand Ships (Jan. 2021), also about the women of Troy.
Benedict, Marie & Victoria Christopher Murray. The Personal Librarian. Berkley. Jun. 2021. 352p. ISBN 9780593101537. $27. LITERARY/HISTORICAL
New York Times best-selling author Benedict (The Other Einstein) and Murray, a four-time NAACP Image Award Nominee for Outstanding Fiction, here reimagine the story of Belle da Costa Greene. Hired by J.P. Morgan as his personal librarian to curate rare manuscripts, books, and artwork for the new Pierpont Morgan Library, Belle is soon one of the most powerful people in New York's art and book worlds. But she has a secret: as the daughter of Harvard's first Black graduate, equal rights advocate Richard Greener, she is passing as white.
Hall, Rebecca (text) & Hugo Martínez (illus.). Wake: The Hidden History of Women-Led Slave Revolts. S. & S. Jun. 2021. 208p. ISBN 9781982115180. $26. GN/HISTORICAL
Joining forces with illustrator Martínez, scholar/activist Hall turns out a graphic novel that heightens our understanding of slavery in America and particularly New York, where armed revolts of the enslaved took place—events that barely make the history books. First, readers meet Black women warriors Adono and Alele on the slave ship The Unity. With a 60,000-copy first printing.
Howarth, Paul. Dust Off the Bones. Harper. Jun. 2021. 336p. ISBN 9780063076006. $26.99. lrg. prnt. LITERARY
In Only Killers and Thieves, winner of the Barnes & Noble Discover Award, the murder of Tommy and Billy McBride's parents in 1885 Queensland, Australia, led to a massacre of the wrongly accused Kurrong people. Five years later, the brothers are estranged, with Billy trying to revive the family's cattle run and Tommy living off the land with Arthur, the family's Indigenous stockman. Given what the brothers know about the massacre, its orchestrator, ruthless Edmund Noone of the Native Police, wants to find a way to shut them up for good. With a 40,000-copy first printing.
Prose, Francine. The Vixen. Harper. Jun. 2021. 304p. ISBN 9780063012141. $26.99. lrg. prnt. LITERARY
In 1953, Simon Putnam is thrilled to land a job with a classy New York publishing company but not so thrilled by his first assignment: he must edit a bodice-ripper titled The Vixen, the Patriot and the Fanatic incongruously drawing on the execution of Julius and Ethel Rosenberg. The task is complicated by a secret he must keep—his mother was close friends with Ethel—and his growing awareness of the gap between his middle-class Jewish upbringing and the wealthy, whiskied, money-and-power world he's entered. From National Book Award finalist Prose.
Sahota, Sunjeev. China Room. Viking. Jun. 2021. 256p. ISBN 9780593298145. $27. Downloadable. LITERARY/FAMILY LIFE
In 1929, a 15-year-old Punjabi named Mehar is one of three wives married to three brothers. But she doesn't know which one, as her mother-in-law allows her into her husband's chamber only in the dead of night, and her efforts to crack the secret put everyone in danger. In 1999, a British Sikh escapes university and racism to return to his family's Punjabi homestead, hoping to defeat a tenacious addiction even as he befriends an outcast woman. The reader's job: finding out how these intriguing stories are linked. From Booker Prize finalist Sahota.
Wecker, Helene. The Hidden Palace: A Tale of the Golem and the Jinni. Harper. Jun. 2021. 448p. ISBN 9780062468710. $28.99. lrg. prnt. LITERARY/FANTASY
Expanding on her multi-award-winning, Nebula-nominated debut, The Golem and the Jinni, Wecker continues the story of golem Chava and jinni Ahmad, who are passing as immigrant humans in early 1900s New York and remain uncertain of their feelings for each other. Meanwhile, Ahmad's encounter with a Park Avenue heiress ends up sending her to the Middle East, and a golem being built on the Lower East Side will soon accompany a little girl to an orphanage. A genre blender billed as literary; with a 50,000-copy first printing.
Coming of Age
Brodie, Emma. Songs of Ursa Major. Knopf. Jun. 2021. 336p. ISBN 9780593318621. $26.95. Downloadable. LITERARY
Book publishing veteran Brodie offers a Sixties-set debut featuring rising vocal star Jane Quinn, who dangerously links her fate and her heart to folk legend Jesse Reid. Then she discovers a dangerous secret underlying his music and ends up being shut out of the music industry. Inspired by the affair between James Taylor and Joni Mitchell; film rights sold.
Jestin, Victor. Heatwave. Scribner. Jun. 2021. 192p. tr. from French by Sam Taylor. ISBN 9781982143480. $22. LITERARY/COMING OF AGE
In the heat of summer, 17-year-old Leo is hanging out in a dark, virtually deserted playground when he sees a popular boy named Oscar strangle himself on a swing's ropes—and doesn't intervene. Instead, he panics, burying Oscar's body and then wandering guilt-ridden along the beach for 24 hours as typical teenage rites of passage unfold around him. A prize winner in France; with a 60,000-copy first printing.
McKinney, Kelsey. God Spare the Girls. Morrow. Jun. 2021. 320p. ISBN 9780063020252. $27.99. LITERARY
Daughter of an Evangelical megachurch pastor famed for a sermon on purity that went viral, Carolyn is slipping away from the rigid morals of her family and worries that her sister is marrying the wrong man. Then the whole family is sent spinning when the pastor's less-than-pure ways are revealed. A debut with a 50,000-copy first printing.
Mendez, Paul. Rainbow Milk. Doubleday. Jun. 2021. 336p. ISBN 9780385547062. $26.95. Downloadable. LITERARY
Young British Jamaican Jesse McCarthy escapes economic depression, a shattered family, and repressive Jehovah's Witness teachings as he flees the industrial wasteland of the English West Midlands for London. There, he must wend his way through music, art, and sex work to find who he truly is and what he believes. A debut billed as key to the queer canon; TV rights have been optioned.
Rodriques, Elias. All the Water I've Seen Is Running. Norton. Jun. 2021. 288p. ISBN 9780393540796. $26.95. LITERARY
From a Jamaican American family rooted in the South, Daniel Henriquez has cemented his identity as a gay man in New York but returns home with the death of Aubrey, a girl he once loved who called herself a redneck. There, he comes out to old friends even as he bravely challenges the down-home boy responsible for Aubrey's death. A study of race, class, and fluid sexuality from a promising new writer.
West, Monica. Revival Season. S. & S. Jun. 2021. 304p. ISBN 9781982133306. $26. LITERARY
Miriam Horton spends her summers traveling through the South in the family minivan as her famous preacher father purveys his healing powers at various revival meetings serving the Black Southern Evangelical community. When she is 15, however, things change. Reverend Horton's powers are tested, an instance of violence erupts, and Miriam begins to wonder whether she herself has the gift of healing, supposedly denied to women. A debut with a 50,000-copy first printing.