"I have always wanted to be there for people, regardless of their circumstances," says Annmarie Galbraith. After working in crisis intervention services in Glasgow for ten years, helping people survive addiction, homelessness, exploitation, mental health conditions, and poverty, she was looking for a change. "I still wanted to work with people," she says. "It was then [in 2013] that I saw the advert to join Macmillan@GlasgowLibraries."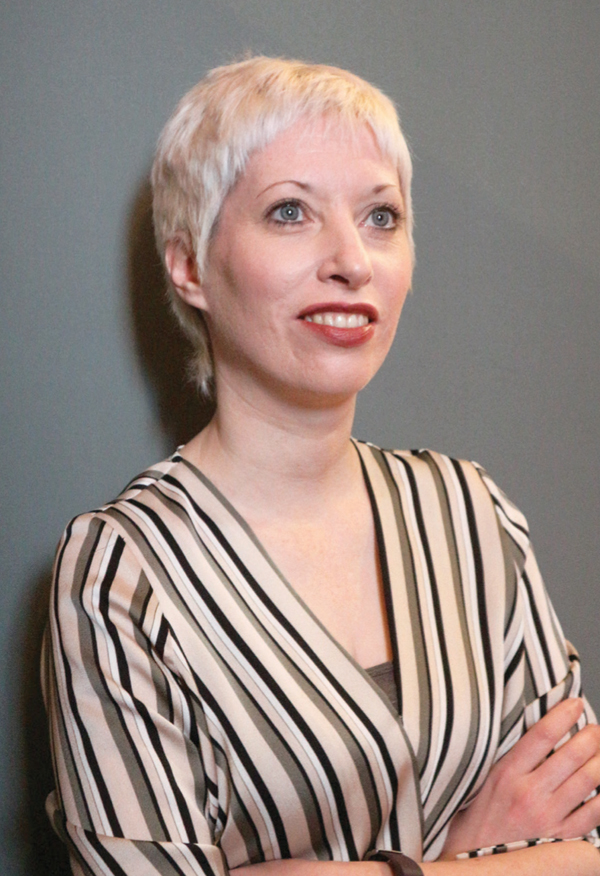 Critical Support
"I have always wanted to be there for people, regardless of their circumstances," says Annmarie Galbraith. After working in crisis intervention services in Glasgow for ten years, helping people survive addiction, homelessness, exploitation, mental health conditions, and poverty, she was looking for a change. "I still wanted to work with people," she says. "It was then [in 2013] that I saw the advert to join Macmillan@GlasgowLibraries."
An innovative partnership between the charity Macmillan Cancer Support and Glasgow Libraries, the program provides free, confidential cancer information and support services (CISS) at libraries citywide.
"My aunt had lost her battle with breast cancer a couple of years [earlier], and my mum's partner was living with prostate cancer," says Galbraith, "so it was an area of work that was really close to my heart."
Now Macmillan services manager, Galbraith oversees a program that includes 14 drop-in locations and hundreds of volunteers who have donated more than 35,000 hours. More than 18,000 people affected by cancer have used the services, which include emotional support; information and referrals to free counseling, therapy, classes, and support groups; and advice on benefits and finances. CISS "has transformed Glasgow public libraries into community spaces where people can access relevant information and support in safe and nonclinical environments," Galbraith says.
The services are not just for people with a diagnosis. "Knowing how emotionally, mentally, and physically challenging it can be to care for someone with advanced cancer,
I am passionate about ensuring family members and carers that we are there for them, too," Galbraith says. "Often family members/carers don't think they should access support services, but caring for someone you love and that feeling of helplessness that comes with it can be overwhelming and life changing."
The scale of the program requires management and training of both staff and volunteers. Galbraith developed a comprehensive online training module that more than 260 staff have completed; 45 followed up with a tailored program in volunteer management. And the 100 regular volunteers have their own dedicated leaders as well: 13 lead volunteers trained in a program that Galbraith developed. "Annmarie has worked tirelessly to create a diverse and inclusive volunteer demographic, with 23 percent of all volunteers reporting a disability, cancer diagnosis, or other long-term condition," says Craig Menzies, Macmillan program manager at Glasgow Life, of which the library is a part.
Galbraith's approach is to have national influence through presentations, consultancy, and shadowing opportunities to other regional governments. "She's leading the way in best practice across the UK," says Menzies.