Amber Williams must be a superhero to stay on top of all the initiatives she brings to life at the Spokane County Library District (SCLD). Whether it's feeding hungry children, bringing rebirth to a dilapidated park, heading up a countywide poetry slam, launching a video creation studio, or hosting teen book talks that consistently have a waiting list, Williams sees her role in simple terms: "I build community."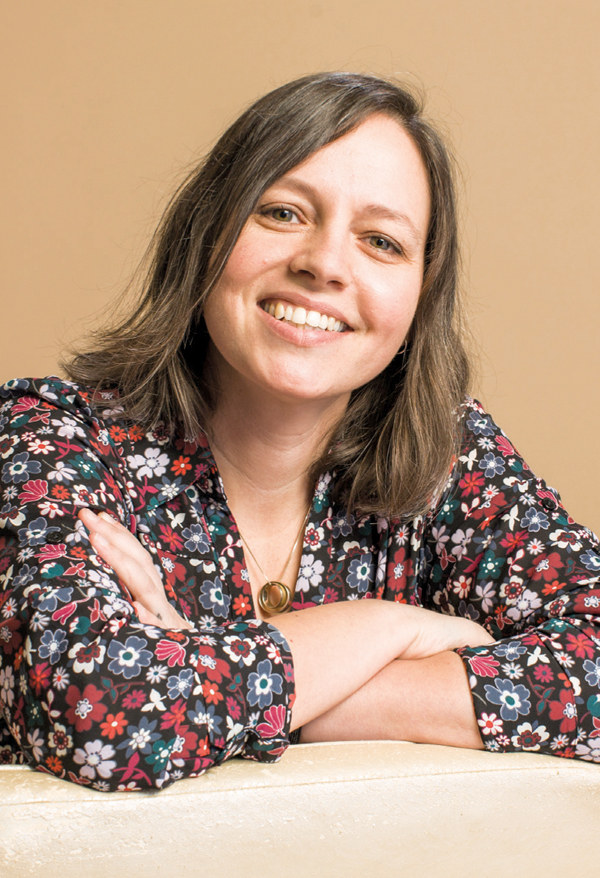 CURRENT POSITION
Managing Librarian: Strategic Initiatives, Spokane County Library District
DEGREE
MLIS, University of Wisconsin-Milwaukee, 2009
HONORS
Merit Award for Advances in Library Services, Washington Library Association, 2017; Community Leadership Award, Washington Association of School Administrators, 2016
FOLLOW
Photo ©2019 Matt Lawrence Photography
Hunger Healer
Amber Williams must be a superhero to stay on top of all the initiatives she brings to life at the Spokane County Library District (SCLD). Whether it's feeding hungry children, bringing rebirth to a dilapidated park, heading up a countywide poetry slam, launching a video creation studio, or hosting teen book talks that consistently have a waiting list, Williams sees her role in simple terms: "I build community."
Among her most stunning community-centric wins is the after-school snack program. The depth of the local hunger problem was brought to light in 2015, when Williams was gathering comments from community members in SCLD's Deer Park location to facilitate strategic planning. One mom told her, "My kid's homework isn't on my radar when I'm worried about having enough food for dinner." Williams's wheels started turning. A few days later, she saw several kids at an after-school library program fight over a bruised apple. That's when it hit her: she was in a unique position to help. At the time, the school couldn't offer after-school programs, so children hung out at the library for several hours using computers while waiting for their parents.
With the assistance of fellow staff, Williams implemented the federally funded Child and Adult Care Food Program to provide nutritious snacks to youngsters in the library, Monday through Friday year-round. As of December 2018, Williams's team had served more than 16,200 snacks.
To Williams's surprise, the program had other positive side effects. As more youths started coming to the library after school, a tutoring partnership with the local elementary school came up, and rewarding volunteer opportunities for local residents emerged. Perhaps best of all was the new dynamic between library staff and these children. "Petty problems around the library disappeared, as we got to know the kids by name, and they began to look forward to spending time at the library," says Williams.
Last year, at the request of the Washington State Library, Williams traveled statewide to share with other librarians what she does. It all starts with asking questions and listening, she told them. When you do that, she says, "you can find the place where the library can help its community get where it wants to be."