Want to get the latest book news delivered to your inbox each day? Sign up for our daily Book Pulse newsletter.
Big Books of the Week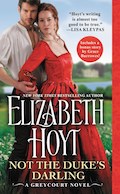 Not the Duke's Darling by Elizabeth Hoyt (Forever: Hachette) leads holds this week.
There are no books from LibraryReads or Indie Next publishing this week. 
In The Media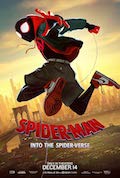 People "Picks" include Spider-Man: Into the Spider-Verse, Mary Queen of Scots, and If Beale Street Could Talk. There are no books of the week; instead the magazine offers a feature on "The Best Gift Books," leading with Animal Kingdom: A Collection of Portraits by Randal Ford (Rizzoli). Coverage wraps up with a story on Mary Poppins Returns.
Entertainment Weekly ran a double issue last week. Look online for new stories such as a feature on the comic Ms. Marvel, with two stories, a retrospective, and a look ahead.
Reviews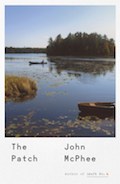 The NYT reviews The Patch by John McPhee (FSG: Macmillan): "employs his go-to strategy: crafting sentences so energetic and structurally sound that he can introduce apparently unappealing subjects, even ones that look to be encased in a cruddy veneer of boringness, and persuade us to care about them." The paper also surveys books on the opioid epidemic.
The Washington Post reviews Never Home Alone: From Microbes to Millipedes, Camel Crickets, and Honeybees, the Natural History of Where We Live by Rob Dunn (Basic: Hachette): "utterly fascinating ... an important voice in the science-based argument in favor of more biodiversity." Also, The Job: Work and Its Future in a Time of Radical Change by Ellen Ruppel Shell (Currency: Random House): "a spirited 'dare to dream' book with a tantalizing promise ... Despite her detours into Neverland, she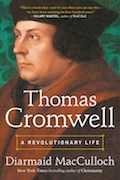 is persuasive enough to make it seem that it might even be true." Thomas Cromwell: A Revolutionary Life by Diarmaid MacCulloch (Viking: Penguin; LJ starred review): "a gripping story about power, political turmoil and seismic cultural change played out against the backdrop of rule by a psychopath." Heirs of the Founders: The Epic Rivalry of Henry Clay, John Calhoun and Daniel Webster, the Second Generation of American Giants by H. W. Brands (Doubleday: Random House; LJ starred review): "Despite Brands's unease with the genre, then, one might wonder whether this engaging political biography inadvertently expands Founders Chic." Finally, the paper rounds up books on gratitude and offers a dual review of books about AI.
2018 Lists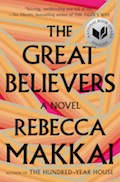 Electric Lit selects "20 Best Novels of 2018."
Entertainment Weekly picks the best romances of 2018.
Tor.com chooses the "Best Young Adult Science Fiction and Fantasy of 2018."
Vulture names "10 Best Sci-Fic and Fantasy Books of 2018."
Slate lists "10 Best Audiobooks of 2018."
The Guardian counts "The best children's books of 2018 for all ages" and "The 20 best food books of 2018" (not every book on either list has been published in the United States).
The Bookseller aggregates the UK's best of the year lists, finding that Normal People by Sally Rooney (Hogarth: Random, forthcoming in the United States in April) makes the most lists.
Briefly Noted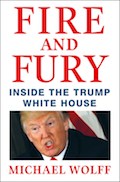 The Guardian reviews the year's U.S. politics books.
Time explores how dictionaries inspire "political debates."
Electric Lit picks the "10 Moments That Shook the Literary World in 2018."
Vulture asks Nathan Englander to list his 10 favorite books.
Forthcoming book news: Vulture reports that Cazzie David, the daughter of Larry David, is writing a "humor essay collection" to be titled No One Asked For This (HMH). It is set for a 2020 pub. date. Politico reports that John Boehner is writing a memoir tentatively titled Notes From a Smoke-Filled Room (Thomas Dunne: Macmillan). It is currently scheduled for a spring 2020 release.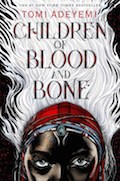 The NYT reports on the controversy between authors Nora Roberts and Tomi Adeyemi on Twitter. Both authors used the title phrase "of blood and bone" in recent books. Adeyemi's came out first but Roberts maintains her novel was written and submitted a year before. The paper points out that book titles cannot be copyrighted.
The NYT writes that the Eastern Orthodox Church has filed a lawsuit against Princeton University, demanding the return of "three illuminated Byzantine-era manuscripts ... asserting that they had been taken during World War I from a monastery ... in northern Greece."
The magazine The Weekly Standard is closing. The last issue runs today. Deadline Hollywood has details.
Book Riot's 2019 Book Tracking Spreadsheet is out.
Entertainment Weekly reports that the comics author Eric Esquivel has been accused of sexual assault. Author, and UVA professor, John Casey has been found "responsible of inappropriate sexual contact."The Daily Progress reports the story.
Authors on Air

Downton Abbey gets a teaser trailer.
LitHub looks ahead with "Your 2019 Literary Adaptation Preview."
Book Riot's YA Adaptation Showdown begins.
The Washington Postfeatures P.L. Travers as the new Mary Poppins film opens.
NPR's Weekend Edition Saturdayinterviews Tom Barbash, The Dakota Winters (Ecco: Harper).
NPR features Joshua Harris, I Kissed Dating Goodbye: A New Attitude Toward Relationships and Romance (Multnomah: Random).
Deadline Hollywood reports that Mary's Mosaic: The CIA Conspiracy to Murder John F. Kennedy, Mary Pinchot Meyer, and Their Vision for World Peace by Peter Janney (Skyhorse) is getting adapted into a limited series. Scary Stories to Tell in the Dark will premiere on Aug. 9, 2019. Apple has bought the rights to Peanuts and its characters with plans to make new shows.
Want to get the latest book news delivered to your inbox each day? Sign up for our daily Book Pulse newsletter.