New to the Bestseller Lists
[Links for the week: NYT Hardcover Fiction Best Sellers | NYT Hardcover Nonfiction Best Sellers | USA Today Best-Selling Books]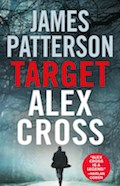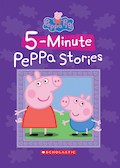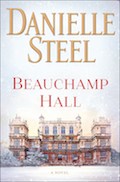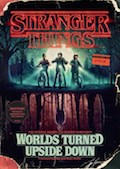 Fiction
Fire & Blood: 300 Years Before A Game of Thrones (A Targaryen History) by George R. R. Martin, illustrated by Doug Wheatley (Bantam: Random House): Claims No. 1 on the NYT Hardcover Fiction Best Sellers list and No. 4 on the USA Today Best-Selling Books list.
Target: Alex Cross by James Patterson (Little, Brown: Hachette): Debuts at No. 2 on the NYT Hardcover Fiction Best Sellers list and No. 5 on the USA Today Best-Selling Books list.
Five-Minute Peppa Stories (Peppa Pig) by Scholastic, illustrated by Eone (Scholastic): Lands at No. 3 on the USA Today Best-Selling Books list.
Beauchamp Hall by Danielle Steel (Delacorte Press: Random House): Opens its doors at No. 11 on the NYT Hardcover Fiction Best Sellers list.
Nonfiction
Stranger Things: Worlds Turned Upside Down: The Official Behind-the-Scenes Companion by Gina McIntyre (Del Rey: Random House): Thrills at No. 14 on the NYT Hardcover Nonfiction Best Sellers list.
Back toGilead
Margaret Atwood is writing a sequel to The Handmaid's Tale, titled The Testaments. It will be set 15 years after the events of Handmaid and will be narrated by three female characters. Penguin Random House issued a press release. The news is being reported widely (NPR, NYT, Entertainment Weekly) and Atwood writes about it a bit on Twitter. It is due out September 10, 2019 (Nan A. Talese. ISBN 978-0385543781).
Reviews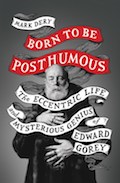 The NYT reviews Born to Be Posthumous: The Eccentric Life and Mysterious Genius of Edward Gorey by Mark Dery (Little, Brown: Hachette): "an entertaining account of an artist who liked to be coy with anybody who dared to write about him."
The Washington Post reviews Bring It On Home: Peter Grant, Led Zeppelin, and Beyond--The Story of Rock's Greatest Manager by Mark Blake (Da Capo Press: Hachette; LJ starred review): "the tepid epiphany that Grant developed a conscience once he got clean and got old simply isn't enough of a reward for most readers to invest 300 pages into an account of his life."
The L.A. Times reviews The Consuming Fire by John Scalzi (Tor: Macmillan): "The story itself is as grand as they come." Also, How Long 'til Black Future Month?: Stories by N. K. Jemisin (Orbit: Hachette): "marvelous and wide-ranging ... boundlessly imaginative." The Waiter by Matias Faldbakken (Gallery/Scout Press: S. & S.): "You can read this surprising book several different ways."
NPR reviews Insurrecto by Gina Apostol (Soho Press: Random House): "For all its fizzy style, Insurrecto is anchored in the pain of lived history." Also, In Search of the Canary Tree: The Story of a Scientist, a Cypress, and a Changing World by Lauren E. Oakes (Basic Books: Hachette; LJ starred review): "Oakes can really write ... a terrific book." Evening in Paradise: More Stories by Lucia Berlin (FSG: Macmillan): "the beautiful second anthology of Berlin's stories, will win over just as many readers as its predecessor."
Briefly Noted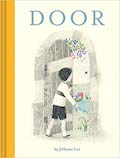 The NYT names the Kids Notables list for 2018.
Library Journal announces its Best Books of 2018. The list spans cross 20 categories and includes 188 titles.

Bustle picks "30 Best Fiction Books of 2018."
The NYT issues its 2018 list of gift books by category: Hollywood | Travel | Cooking | Photography | Music | The Great Outdoors | Sports
The Washington Post has some books as present suggestions too.
The NYT has a few more gift book suggestions for those wanting NYC-based presents.
Normal People by Sally Rooney (Hogarth: Random House, April 2019) has been named the Waterstones book of the year in the UK. The Guardian has details.
The PBS NewsHour/NYT book club pick for December is There Will Be No Miracles Here: A Memoir by Casey Gerald (Riverhead: Penguin).
The AP reports that two NYT's journalists are writing a book about Brett Kavanaugh. The book will be published by Portfolio, an imprint of Penguin Random House. The publisher issued a press release.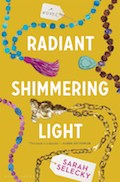 Entertainment Weekly gathers "4 hilarious novels you don't want to miss."
Tor.com lists "All the New Young Adult SFF Books Coming Out in December."
The NYT style section considers Nana Kwame Adjei-Brenyah, Friday Black: Stories (Mariner: HMH).
Bon Appétitfeatures Glory Edim, Well-Read Black Girl: Finding Our Stories, Discovering Ourselves (Ballantine: Random; LJ starred review).
Pasteinterviews Patrick Rothfuss.
The Washington Postinterviews Shaughnessy Bishop-Stall, Hungover: The Morning After and One Man's Quest for the Cure by (Penguin).
The NYT has more on Linda Fairstein, The Grand Master Award, and the Central Park Five.
The Guardian runs an essay about the flood of Harry Potter editions.
The L.A. Times reports on the appeal of the Notting Hill bookstore as an engagement venue.
The New Republiclooks at divisions that led to the American Civil War, and features two books on the subject.
Author Randolph L. Braham, who the NYT says was "the foremost American scholar of the Holocaust in Hungary," has died.
Authors on Air
PBS NewsHourinterviews Katie Kitamura, A Separation (Riverhead: Penguin; LJ starred review). Also, a feature on poet Jenny Xie.
Jordan Peele and Nia DaCosta are going to make a "spiritual sequel" to the film Candyman (which itself is based on a Clive Barker story). Variety has details.
Deadline Hollywood gathers a number of adaptation stories: Good Christian Bitches by Kim Gatlin (Kingswell: Hyperion) is headed to TV. Console Wars: Sega, Nintendo, and the Battle that Defined a Generation by Blake J. Harris (It Books: Harper) is too. So is the forthcoming comic SuperCLEAN. Film rights have been sold for As Long as We Both Shall Live by JoAnn Chaney (Flatiron: Macmillan) and Benito Cereno by Herman Melville (Melville House) is set to become a TV series.