Want to get the latest book news delivered to your inbox each day? Sign up for our daily Book Pulse newsletter.
Mystery Awards Bring Blowback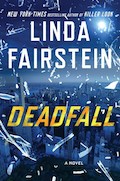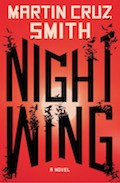 Linda Fairstein and Martin Cruz Smith receive the Mystery Writers of America's Grand Master Award. The NYT book critic Marilyn Stasio wins the Raven. The L.A. Times reports that there is anger over Fairstein receiving the honor due to her central role in the prosecution of the Central Park Five.
Reviews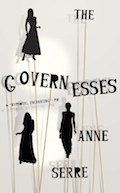 The NYT reviews The Governesses by Anne Serre, translated by Mark Hutchinson (New Directions): "a rawboned little story — a novella, really — prim and racy, seriously weird and seriously excellent." Also, No One at the Wheel: Driverless Cars and the Road of the Future by Samuel I. Schwartz with Karen Kelly (PublicAffairs: Hachette): "the first comprehensive analysis of what [these cars] ... will mean on theground." The Waiter by Matias Faldbakken (Gallery/Scout Press: S. & S.): "He builds a delicious tension between the paucity of events and the lavishness of the technique with which they are described." Sophisticated Giant: The Life and Legacy of Dexter Gordon by Maxine Gordon (Univ. of California): "She has broughtback the restive teenage fireball who wanted only to play some new music." Zanele Muholi: Somnyama Ngonyama, Hail the Dark Lioness by Zanele Muholi, Renée Mussai (Aperture): "These feel like images you might have dreamed, both of the kind that slip away and the ones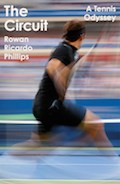 you manage to keep tenuously in your grasp, slippery, otherworldly." The Circuit: A Tennis Odyssey by Rowan Ricardo Phillips (FSG: Macmillan): "such a joy to read: a poet's love song to the game of tennis." Magnum China by Magnum Photos (Thames & Hudson: W.W. Norton): "presents the back story that led us to the country we know today."Bing Crosby: Swinging on a Star: The War Years, 1940-1946 by Gary Giddins (Little, Brown: Hachette): "the immensity of detail can be overwhelming ... all of this invites skimming." Food on the Move: Dining on the Legendary Railway Journeys of the World edited by Sharon Hudgins (Reaktion Books): "describes dining by rail — in an exalted past and, in the book's tantalizing narratives, sometimes today — as an experience as exhilarating and varied as watching the scenery unfold mile by mile." The paper also reviews two books on opera and two books written by members of Monty Python.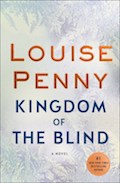 The Washington Post reviews Kingdom of the Blind: A Chief Inspector Gamache Novel by Louise Penny (Minotaur: Macmillan; LJ starred review): "a spellbinder." Ron Charles has a video review of Hazards of Time Travel by Joyce Carol Oates (Ecco: Harper): an "accelerating swirl of political and academic satire, science fiction and romantic melodrama. At 80, after more than 40 novels, Oates is still casting some awfully dark magic."
NPR reviews Where We Go from Here: Two Years in the Resistance by Bernie Sanders (Thomas Dunne: Macmillan): "it is boring ... His platforms are presented but not interrogated. There are stances, but few real questions and little self-reflection. But light deception, overblown rhetoric, and the urge to find blame everywhere but in your own campaign are not unique to Sanders: they are hallmarks of this genre."
The L.A. Times reviewsVoices: How a Great Singer Can Change Your Life by Nick Coleman (Counterpoint): "the celebration of grain, roughness, imperfection, lo-fi and, really, any sound at all."

Briefly Noted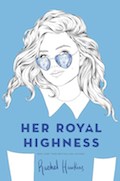 Entertainment WeeklyexcerptsStar Wars Icons: Han Solo by Gina McIntyre (Insight Editions: S. & S.). Also, Her RoyalHighness by Rachel Hawkins (G.P. Putnam's Sons Books for Young Readers: Penguin), headlining the piece "A queer romance in the royal family? Her Royal Highness will make you swoon."
The Washington Post lists "The 10 books to read - and gift - in December."
USA Today selects four graphic novels for Christmas gifts, giving each a mini review.
Vulture offers shopping ideas too, for Architecture books and Art books.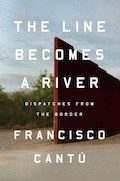 The NYT suggests three books to get a sense of what it is like on the Mexican border.
Tor.com gathers "All the New SFF Books Coming Out in December."
Paste picks "10 Audiobooks That Are Perfect for the Whole Family."
Entertainment WeeklyfeaturesBrutally Honest by Melanie Brown, Louise Gannon (Quadrille: Hardie Grant), detailing her drug use and relationship with Eddie Murphy.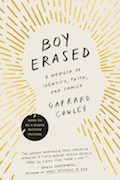 HuffPost interviews Garrard Conley, Boy Erased: A Memoir of Identity, Faith, and Family (Riverhead: Penguin; LJ starred review).
Electric Litinterviews Chaya Bhuvaneswar, White Dancing Elephants (Dzanc Books).

The NYTinterviews Roz Chast.
Sarah Jessica Parker picks a new book for ALA's Book Club Central, Heartland: A Memoir of Working Hard and Being Broke in the Richest Country on Earth by Sarah Smarsh (Scribner: S. & S.).
Rediscovered work by Anne Sexton is getting published. The Guardian has details.
Authors on Air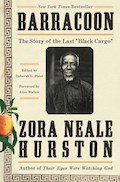 Barracoon: The Story of the Last 'Black Cargo" by Zora Neale Hurston is getting adapted as a limited TV series. Deadline Hollywood reports.
Entertainment Weekly reports that Netflix plans to adapt some of Roald Dahl's books into animated films, including a new version of Charlie and the Chocolate Factory.
The film To All the Boys I've Loved Before might be getting a sequel. Vox has details.
Want to get the latest book news delivered to your inbox each day? Sign up for our daily Book Pulse newsletter.