Want to get the latest book news delivered to your inbox each day? Sign up for our daily Book Pulse newsletter.
More Awards and Lists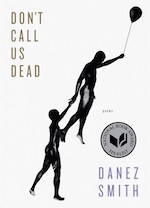 Poet Danez Smith wins the Forward Prize. The Guardian has a report. All winners and the shortlists here.
Electric Lit prints Tayari Jones's remarks to the 2018 recipients of the Rona Jaffe Foundation's award for emerging women writers.
Esquire picks "The Best Nonfiction Books of 2018 (So Far)."
Vulture lists "The Books Most Everyone Will Be Arguing About This Fall" as well as asking novelists to share their book picks for fall.
NiemanLab reports that book coverage will triple across New York Magazine, Vulture, and others arms of New York Media. Also in the works is increased coverage of audiobooks and genre fiction and more excerpts, lists, roundups, and profiles.
Reviews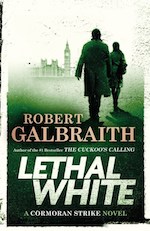 The NYT reviews Lethal White by Robert Galbraith (Mulholland Books: Hachette): "a big, stuffed-to-the-brim, complicated bouillabaisse of a book." Also, Essayism: On Form, Feeling, and Nonfiction by Brian Dillon (New York Review Books: Random House): "Dillon is a mournful, witty and original writer." The Schoolhouse Gate: Public Education, the Supreme Court, and the Battle for the American Mind by Justin Driver (Pantheon: Random House), calling it "indispensable." The paper also offers a dual review of books about the "Case That InspiredLolita."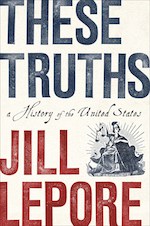 NPR reviews These Truths: A History of the United States by Jill Lepore (W.W. Norton; LJ starred review): "Jill Lepore is an extraordinarily gifted writer, and These Truths is nothing short of a masterpiece of American history."
USA Today reviews Lethal White by Robert Galbraith (Mulholland Books: Hachette), giving it 3.5 stars and writing "Rowling's wizardry as a writer is on fulsome display... a behemoth of a novel that flies by in a flash." Also, Leadership: In Turbulent Times by Doris Kearns Goodwin (S. & S.), giving it a perfect four stars and writing, "After five decades of magisterial output, matching Pulitzer Prize-winning quality with best-selling appeal, Doris Kearns Goodwin leads the league of presidential historians. Insight is her imprint."
Briefly Noted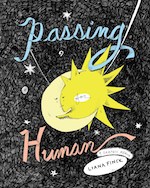 Vogue writes about Liana Finck, Passing for Human: A Graphic Memoir (Random House).
Town&Country features Reese Witherspoon, Whiskey in a Teacup: What Growing Up in the South Taught Me About Life, Love, and Baking Biscuits (Touchstone: S. & S.).
bon appétit spotlights Chrissy Teigen, Cravings: Hungry for More (Clarkson Potter: Random House).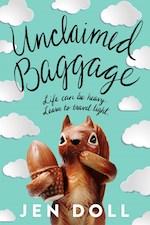 Nylon talks with Jen Doll, Unclaimed Baggage (FSG: Macmillan).
The Guardian details Stormy Daniels book, Full Disclosure (St. Martin's Press: Macmillan). The NYT also has a report, which includes a summary of the "Trump-bump" in publishing.
Shondaland writes about the author Colette, in advance of the Keira Knightley film.
The Verge reports that Mary Robinette Kowal is writing two more books in her "A Lady Astronaut" series.
Meghan Markle is helping advance a cookbook, Together: Our Community Cookbook (Clarkson Potter, ISBN 9781984824080). Eater has details and there is a video.
Entertainment Weekly reports that Fear: Trump in the White House by Bob Woodward (S. & S.) "has sold more copies in its first week than any book in the publisher's storied history.... With 1.1 million Fear units ordered.... Fear is already in its 10th reprint."
Authors on Air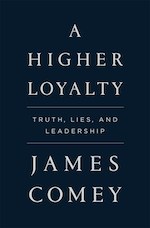 James Comey is in negotiations to sell his memoir to CBS for a TV miniseries. The Tattooist of Auschwitz by Heather Morris (Harper) has been sold for a series too. Deadline Hollywood reports both stories.
NPR's Fresh Air interviews Linda Kay Klein, Pure: Inside the Evangelical Movement That Shamed a Generation of Young Women and How I Broke Free (Touchstone: S. & S.). Salon has a story too.
NPR also interviews Khaled Hosseini, Sea Prayer (Riverhead: Penguin).
Pharrell Williams will be the narrator of the new animated version of The Grinch. Benedict Cumberbatch will voice The Grinch. Deadline Hollywood has the details.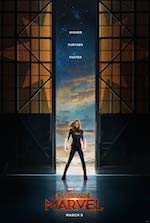 Captain Marvel gets a trailer. The Hollywood Reporter has more on the film.
Vanity Fair writes about the upcoming Virginia Woolf biopic, Vita & Virginia.
Cookbook author and food TV host Alton Brown is headed back to TV with Good Eats: Reloaded on the Cooking Channel. It begins October 15 at 9 p.m. Eater has the story.
Variety details the Marvel comics heroes featuring on Disney's streaming service.
Want to get the latest book news delivered to your inbox each day? Sign up for our daily Book Pulse newsletter.