Big Books for the Week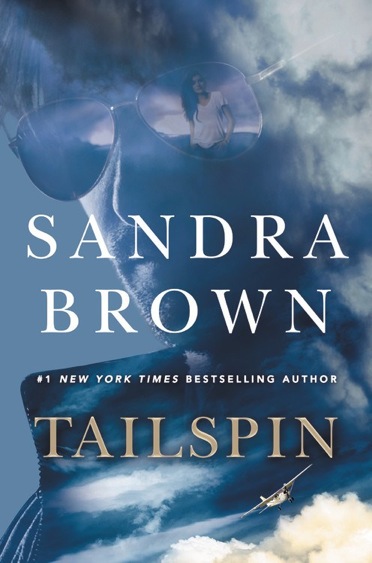 Tailspin by Sandra Brown (Grand Central: Hachette) leads holds this week.
Other titles in demand include:
The Money Shot by Stuart Woods, Parnell Hall (Putnam: Penguin)
Four Funerals and Maybe a Wedding by Rhys Bowen (Berkley: Penguin; LJ starred review)
Our House by Louise Candlish (Berkley: Penguin; LJ starred review)
An Unwanted Guest by Shari Lapena (Pamela Dorman Books: Penguin)
Good Luck with That by Kristan Higgins (Berkley: Penguin; LJ starred review)
Ninety-Nine Glimpses of Princess Margaret by Craig Brown (FSG)
Dopesick: Dealers, Doctors, and the Drug Company that Addicted America by Beth Macy (Little, Brown: Hachette)
Librarians and Booksellers Suggest

There are seven LibraryReads picks publishing this week :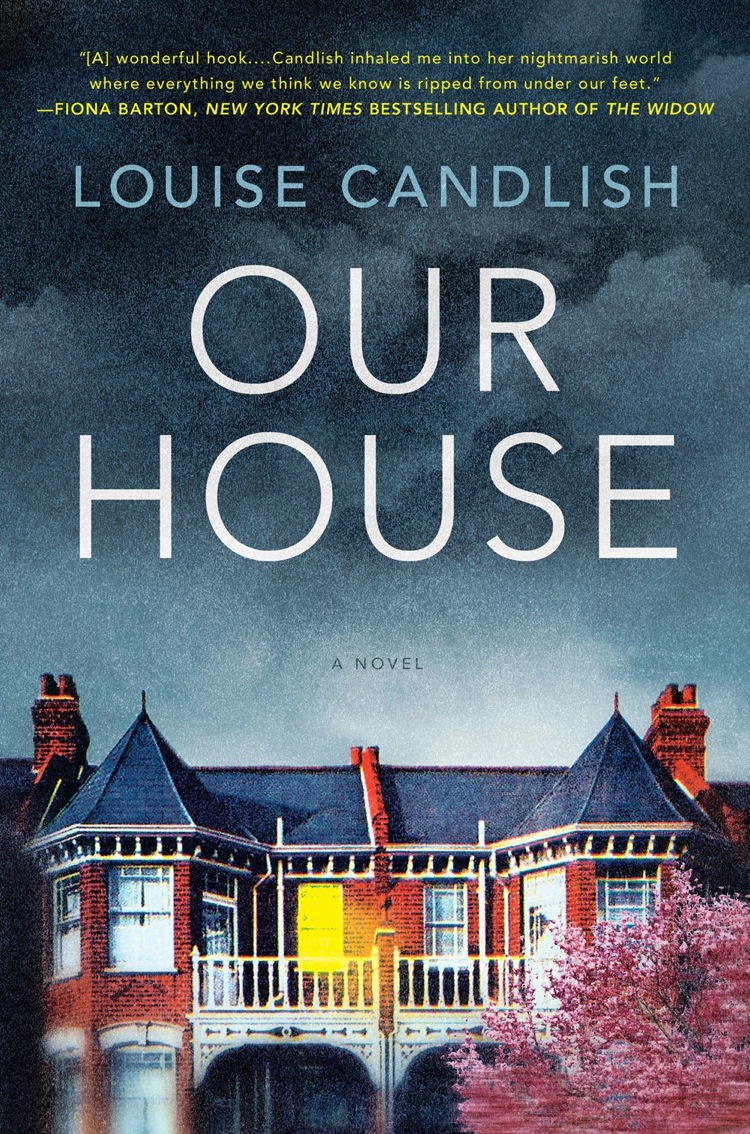 Our House by Louise Candlish (Berkley: Penguin; LJ starred review): "Full of secrets and surprises, Our Houseposes the question, "How well do you know the person you live with?" An attempt to co-habitate for the sake of the children leaves divorced mom Fiona alone and out in the cold. Readers will have a hard time putting down this twisty domestic suspense novel. Even after the last page is turned, the characters will linger."— Annette Herbst, Columbia County Rural Library, Dayton, WA
Bellewether by Susanna Kearsley (Sourcebooks Landmark; LJ starred review): "A character-driven story with a nice surprise twist, this gothic-style fiction, set in 1759 Long Island, will not disappoint Kearsley's many fans. Readers who enjoy good doses of romance, history, and magic will be pleased." —Julie Raynor, High Point Public Library, High Point, NC
Good Luck with That by Kristan Higgins (Berkley: Penguin; LJ starred review): "Emerson, Georgia, and Marley met as teens at a "fat camp." When one of them dies young, the others are forced to confront their own struggles with self-esteem and acceptance. With equal measures of humor and heartbreak, this book sparks questions about society's idea of the perfect size and explores how body image can have far-reaching effects." — Claudia Silk, Fairfield Public Library, Fairfield, CT
The Masterpiece by Fiona Davis (Dutton; LJ starred review): "Disparate decades of New York City are capably brought to life through two strong and resourceful female characters in Davis's latest work. At the center is the Grand Central Terminal, which served as an art school in the 1920s, is threatened with demolition in the 1970s, and connects the threads of Clara Darden's and Virginia Clay's lives. Well researched and captivating." — Kelly Baroletti, Wantagh Public Library, Wantagh, NY
Rust & Stardust by T. Greenwood (St. Martin's Press: Macmillan; LJ starred review): "Disturbing crime fiction based on real events that inspired Nabokov's Lolita. In 1948, fifth grade Sally Horner is kidnapped by a man pretending to be a police officer." — Ninoshka Aviles, Osceola Library, Osceola, FL
Four Funerals and Maybe a Wedding by Rhys Bowen (Berkley: Penguin; LJ starred review): "The 12th book in the Royal Spyness mystery series finds our heroine, Georgie, juggling all manner of details as she prepares for her upcoming marriage to Darcy. A fun, breezy mystery." — Cori Dodds, Derby Public Library, Derby, KS
Meet Me at the Museum by Anne Youngson (Flatiron Books): "A touching epistolary novel about an English farmer's wife and a museum curator who may be in for an unexpected second act." — Marilyn Sieb, L.D. Fargo Public Library, Lake Mills, WI
It is also an Indie Next pick : "This charming novel is told entirely in correspondence between Tina, a woman of a certain age in England who is questioning her place in the world after her best friend's death, and Kristian, a Danish museum curator who is adrift after the death of his wife. As their correspondence evolves and their friendship develops, they realize that the world may have more to offer than they initially thought. Meet Me at the Museum is sweet without being cloying, gentle without insulting the reader's intelligence, and a completely enjoyable read." —Carol Schneck Varner, Schuler Books, Okemos, MI
There are six additional Indie Next picks :
The Reservoir Tapes by Jon McGregor (Catapult): "The Reservoir Tapes chronicles the disappearance of a young girl in a small English village, with each chapter written from the perspective of a different resident. It's not an easy writing feat, but Jon McGregor is able to instill a unique narrative clarity for every single character, weaving the young girl's disappearance with the distinctive stories of each villager. More than a missing persons story, The Reservoir Tapes is about the very universal and human struggle to find meaning and the sacrifices we have to make to feel safe, loved, and truly at home. If you haven't read anything by Jon McGregor before, make sure not to miss his latest novel!" —Morgan McComb, Raven Book Store, Lawrence, KS
The Third Hotel by Laura van den Berg (FSG): "Laura van den Berg's The Third Hotel is sublime and unsettling, haunting and sophisticated. The Havana that serves as the backdrop for this story is as surreal, soaked in perspiration, and capitulated to ruin as the sense of loss that drives the novel. This is one not to be missed. A mesmerizing masterwork." —David Gonzalez, Skylight Books, Los Angeles, CA
Goodbye, Paris by Anstey Harris (Touchstone): "When Grace's quiet existence takes an unexpected turn, she is forced to reevaluate her life and reassess who she is and what she is capable of. Goodbye, Paris is a beautifully crafted, bittersweet tale of one woman who feels her world collapse, but with some help from friends picks herself up, dusts herself off, and discovers that she can become her best self. An engrossing and uplifting story that will appeal to readers of Elizabeth Berg, among others." —Tova Beiser, Brown University Bookstore, Providence, RI
The Middleman by Olen Steinhauer (Minotaur Books; LJ starred review): "Two modern-day revolutionaries, one violent and one not, band together to get their message out to the masses. Violence explodes, and the movement is destroyed. Or is it? Two FBI agents who are in the middle of everything — one in seclusion in the mountains and the other just barely having escaped an assassination attempt — must unite to find the real answers to this international conspiracy. With a subtle nod to 1992's Sneakers, Olen Steinhauer crafts a fast-moving tale of intrigue that has echoes of today's politics." —Cary Shapiro, Plot Twist Bookstore, Ankeny, IA
Chesapeake Requiem: A Year With the Watermen of Vanishing Tangier Island by Earl Swift (Dey Street Books): "I was so impressed with this story of Tangier, an exploration of science, history, religion, and culture driven by emotionally salient commentary from people who live there today. I thought it was particularly interesting to learn that the community is conservative both religiously and politically, but their home is being swept away by rising sea levels thanks to climate change, which is usually a politically charged topic. It was also interesting to have insight into what is likely the United States' first group of 'climate refugees' — terms that are also politically charged. Thoughtfully, lovingly, and intelligently done. An important read!" —Chloe Groth, Content Bookstore, Northfield, MN
Tiffany Blues by M.J. Rose (Atria Books; LJ starred review): "After spending my vacation reading an entire stack of rather intense psychological suspense novels, I wasn't sure what kind of book I was ready for next! Alas, I picked up Tiffany Blues and couldn't stop reading. This book offers the reader so much to think about: it's a mystery, it's a love story, it's historical fiction, and, at the heart of it, it's art. Rose's newest follows Jenny Bell, an artist with secrets. The men in her life are domineering and the women can be that way, too. Jenny's story is as captivating as the backstory of Louis Comfort Tiffany and his art colony. I've read many books by M.J. Rose and this is definitely a favorite." —Joanne Berg, Mystery to Me, Madison, WI
These books and others publishing the week of August 6, 2018, are listed in a downloadable spreadsheet .
In the Media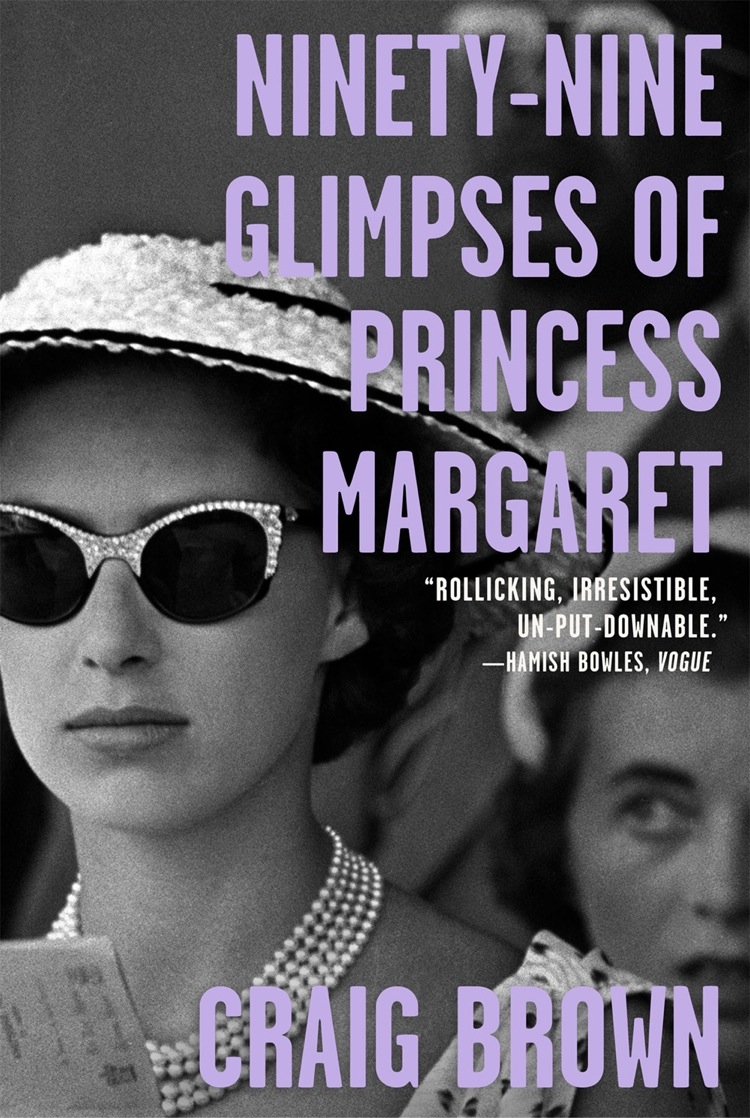 People 's Book of the Week is Ninety-Nine Glimpses of Princess Margaret by Craig Brown (FSG): "gossipy yet substantive and surprisingly moving." Also featured are
If You Leave Me by Crystal Hana Kim (William Morrow: Harper) and Three Things About Elsie by Joanna Cannon (Scribner: S. & S.). The Teen Pick is The Darkest Legacy by Alexandra Bracken (Disney-Hyperion: Hachette). New in Nonfiction are Another Good Dog: One Family and Fifty Foster Dogs by Cara Sue Achterberg (Pegasus: Norton), Fly Girls: How Five Daring Women Defied All Odds and Made Aviation History by Keith O'Brien (HMH;LJ starred review), and Reader, Come Home: The Reading Brain in a Digital World by Maryanne Wolf (Harper; LJstarred review).
In People Picks, the magazine leads with author Issa Rae's Insecure . Also on the list is The Sinner , based on the book by Petra Hammesfahr , and The Miseducation of Cameron Post , based on the novel of the same name by Emily M. Danforth .
The newest issue of Entertainment Weekly is not yet out; look online for stories such as an excerpt of Miraculum by Steph Post (Polis Books).
Reviews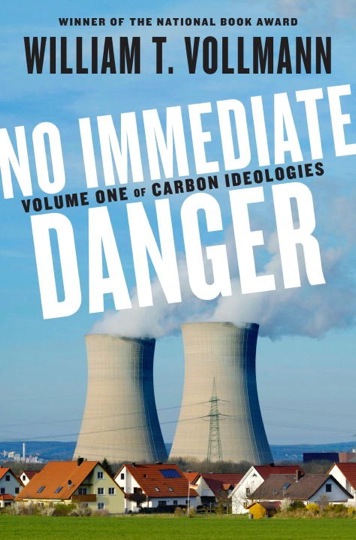 The NYT reviews No Immediate Danger: Volume One of Carbon Ideologies and
No Good Alternative: Volume Two of Carbon Ideologies by William T. Vollmann (Viking): " prodigiously reported but sprawling and undisciplined ." Also Borrowed Time: Two Centuries of Booms, Busts, and Bailouts at Citi by James Freeman, Vern McKinley (HarperBusiness): " It provides little new insight ... and what's there feels rushed and perfunctory ."
NPR reviews This Body's Not Big Enough for Both of Us by Edgar Cantero (Doubleday): " a goofy, psycho-comic romp and winking, self-aware parody of detective noir in all its brilliance and all its failings ... It is manic."
Briefly Noted
Ruthanna Emrys appreciates horror for NPR: "Horror as a genre is built around one truth: that the world is full of fearful things. But the best horror tells us more. It tells us how to live with being afraid. It tells us how to distinguish real evil from harmless shadows. It tells us how to fight back . It tells us that we can fight the worst evils, whether or not we all survive them — and how to be worthy of having our tales told afterward."
The BAME short story prize issues its shortlist .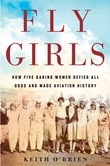 In Costco Connection, Pennie Clark Ianniciello picks Fly Girls: How Five Daring Women Defied All Odds and Made Aviation History by Keith O'Brien (HMH; LJ starred review). The assistant buyer's pick is for the Bake seriesby Brian Hart Hoffman (83 Press). The issue also includes advice on becoming a reader .
Vanity Fair has an excerpt of Small Fry by Lisa Brennan-Jobs (Grove Press).
Salon calls Charlotte Walsh Likes To Win by Jo Piazza (S. & S.) " the essential political novel for the 2018 midterms ." Also, an interview with Ibtihaj Muhammad , Proud: My Fight for an Unlikely American Dream(Hachette).
Esquire reports that Joe Hill is interested in a cold case and it has a connection to the movie Jaws.
The Guardian explores the literary uses of a "long, hot summer."
The Atlantic considers Nabokov and The Real Lolita: The Kidnapping of Sally Horner and the Novel That Scandalized the World by Sarah Weinman (Ecco: Harper).
The Guardian hosts a conversation between Attica Locke and Esi Edugyan and interviews Yuval Noah Harari ,Jason Reynolds , Ottessa Moshfegh , and Julia Donaldson .
The Washington Post reports on John Green and the Flipback format .
Vox posts its weekly book news roundup .
Authors on Air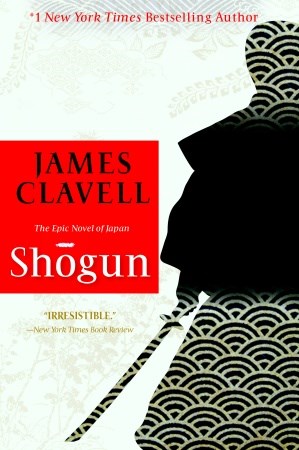 FX is adapting James Clavell's 1975 historical saga Shōgun . Deadline Hollywood reports.
AMC is planning a show based on Ken Liu's short stories . The Verge has the story.
Variety writes that author Kevin Kwan, Crazy Rich Asians, is developing a series for Amazon .
NPR offers a slew of author interviews, leading with Emil Ferris , My Favorite Thing Is Monsters (Fantagraphics; LJ starred review). Also Caoilinn Hughes , Orchid and the Wasp (Hogarth: Random House) and Vince Beiser , The World in a Grain: The Story of Sand and How It Transformed Civilization (Riverhead: Penguin). Additionally,Andrew Shaffer , Hope Never Dies: An Obama Biden Mystery (Quirk Books: Random House) and Laura van den Berg , The Third Hotel (FSG).
Nancy Pearl interviews Debra Dean , Hidden Tapestry: Jan Yoors, His Two Wives, and the War That Made Them One (Northwestern Univ), for her Book Lust show on the Seattle Channel.