Castillo, Linda. Shamed: A Kate Burkholder Novel. Minotaur: St. Martin's. Jul. 2019. 320p. ISBN 9781250142863. $26.99; ebk. ISBN 9781250142887. CD. MYSTERY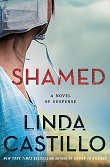 In this latest from the New York Times best-selling Amish mystery whiz, a woman is murdered and her seven-year-old granddaughter abducted, leaving Chief of Police Kate Burkholder to try wrestling answers from their upstanding but secretive family members and the equally reticent residents of a remote Old Order Amish settlement to which her investigation leads her. Huge promotion, including a national tour.
Davis, Lindsey. A Capitol Death. Minotaur: St. Martin's. Jul. 2019. 320p. ISBN 9781250152701. $27.99; ebk. ISBN 9781250152718. MYSTERY
Following in the footsteps of father Marcus Didius Falco, who boasts a New York Times best-selling series, Flavia Albia solves crimes in ancient Rome. Here, in what looks to be suicide, a man has plunged to his death from the Tarpeian Rock looming above the Forum. But the victim is as unpopular as the Imperial Triumphs he was organizing on behalf of Emperor Domitian, and besides, a witness insists he was pushed.
Disher, Garry. Under the Cold Bright Lights. Soho Crime. Jul. 2019. 312p. ISBN 9781641290579. $26.95; ebk. ISBN 9781641290586. MYSTERY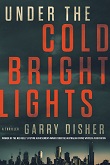 Author of the "Wyatt" and "Challis and Destry" series, Disher has won multiple Ned Kelly awards from the Australian Crime Writers Association, including a Lifetime Achievement Award, and LJ called his recent Signal Loss a "superior police procedural." So check out this standalone, featuring an offbeat retired homicide cop determined to solve several cold cases; it's being positioned as Disher's breakout opportunity here.
Frear, Caz. Stone Cold Heart. Harper. Jul. 2019. 368p. ISBN 9780062849885. $26.99; ebk. ISBN 9780062849922 MYSTERY
Having won an international following with the debut novel Sweet Little Lies, Detective Constable Cat Kinsella of the London Metropolitan Police returns to investigate the murder of a young Australian woman following a party hosted by her new boss. The main suspect, coffee-shop owner Joseph Madden, claims that he was home with his wife at the time, but she denies it. Who's lying? With a 35,000-copy first printing.
James, Miranda. The Pawful Truth. Berkley. Jul. 2019. 288p. ISBN 9780451491121. $26; ebk. ISBN 9780451491138. MYSTERY
In this next in the New York Times best-selling "Cat in the Stacks Mysteries," librarian Charlie Harris returns to school to take an early medieval history course with dynamic young professor Carey Warriner. Alas, Dixie Bell Compton, the only other student well beyond 21, is found murdered after she's heard arguing with the professor. Of course, Charlie's Maine Coon cat, Diesel, gets involved in the investigation. Cozy on up.
Lepionka, Kristen. The Stories You Tell. Minotaur: St. Martin's. Jul. 2019. 352p. ISBN 9781250309358. $26.99; ebk. ISBN 9781250309365. MYSTERY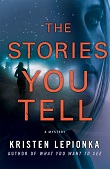 Roxane Weary is concerned when brother Andrew telephones, distraught that DJ friend Addison came calling in near hysterics, then left without explanation. It gets worse when Addison's father tells the police she phoned him, incoherent but for the mention of Andrew, who's soon suspected of foul play. Third in the Shamus Award–winning and Anthony and Macavity Award–nominated series.
Lovesey, Peter. Killing with Confetti. Soho Crime. Jul. 2019. 336p. ISBN 9781641290593. $27.95; ebk. ISBN 9781641290609. MYSTERY
The daughter of criminal kingpin Joe Irving is marrying the son of Deputy Chief Constable George Brace at Bath's beautiful abbey, and there's more than confetti in the air. Irving, just released from prison and involved in a deadly prison riot three years previously, has had his life threatened. Enter Chief Superintendent Peter Diamond, tasked with security at the wedding and feeling cranky. From Mystery Writers of America grandmaster Lovesey, also recipient of a Crime Writers Association Lifetime Achievement Award.
Quinn, Spencer. Heart of Barkness. Forge. Jul. 2019. 304p. ISBN 9781250297723. $25.99; ebk. ISBN 978125029771.MYSTERY
When veteran country singer Lotty Pilgrim rather surprisingly shows up at the local bar, enthusiastic fan P.I. Bernie Little goes to hear her sing. Of course, he brings along Chet, one of the most persuasive dogs in fiction, and soon the two have something a lot bloodier to worry about than the missing $100 bill Bernie dropped in the tip jar.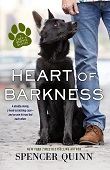 Rosenfelt, David. Bark of Night. Minotaur: St. Martin's. Jul. 2019. 304p. ISBN 9781250133090. $27.99; ebk. ISBN 9781250133113. CD. MYSTERY
Learning that his veterinarian has been instructed to euthanize a perfectly healthy French bulldog named Truman, understandably angry defense lawyer Andy Carpenter quickly agrees to his dog-rescue organization, the Tara Foundation, as an alternative. Then Truman's microchip reveals that the man who dropped him off was not his owner, who has in fact been murdered. From the Edgar Award–nominated and Shamus Award–winning author.