On November 14, at the lush New York restaurant Cipriani that has for several years served as its awards venue, the National Book Foundation announced the winners of its 2018 awards. The selections clearly demonstrated its mission not simply to celebrate great literature, but to expand the audience for books and guarantee them a prominent place in American culture. This year saw the reestablishment of the award for translated literature, adding a new category for the first time in two decades. It also saw a heightened celebration of independent and academic publishing, with ten of the 25 finalists coming from such presses.
Three of the five winners came from the indies. Translated literature award winner Yoko Tawada's The Emissary is published by New Directions; poetry award winner Justin Phillip Reed's Indecency by Coffee House Press, and Jeffrey C. Stewart's The New Negro: The Life of Alan Locke by Oxford University Press. Tawada's The Emissary, exploring a sealed-off Japan in a world where elders thrive and youth die off quickly, also netted an award for translator Margaret Mitsutani; this award will always acknowledge both author and translator. In an acceptance speech relayed by novelist Monique Truong, owing to the Germany-based Tawada's speaking commitments in Japan, the author noted, "Translation gives books wings to fly across national borders."
Of his in-depth study of Alain Locke, considered the father of the Harlem Renaissance, Stewart commented that as a gay man, burdened with loneliness in a world that would not accept his sexuality, Locke would not have a family supporting him as he stood on the podium (unlike Stewart). But, said Stewart, Locke "create[d] a family among writers and artists and dancers and dramatists and called them the New Negro, the basis for a new creative future not just for black people but a New Negro for a new America."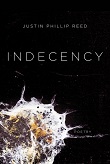 In a particularly eloquent acceptance speech embracing gratitude, spiritual duty, and breadth of vision, Reed answered the question "What's next?", now frequently posed to him, by observing, "My life is lacking so many welcome revisionary voices, and I know this is not accidental.… I want to feel a fullness, to love the vast proliferation of voices and blurred countenances that have made it possible for me and for you with me to have libraries, to realize the tremendous intersection of lives and languages that a single one of those voices and faces represents. And how recognizing each of the lives beyond those in fact magnifies each of us."
One of those revisionary voices belongs to Elizabeth Acevedo, whose The Poet X (HarperTeen) won this year's Young People's Literature award. Of her novel-in-verse, which features an Afro-Latina heroine, Dominican American Acevedo allowed in her acceptance speech that "I walk through the world with a chip on my shoulder. I go into so many spaces where I feel have to prove I am allowed to be in that space," adding that no award can ever take that feeling away. What really matters is meeting readers who say, "I have never seen my story until I read yours."
Winner of the fiction award for The Friend (Riverhead), about a woman coping with the loss of someone close by caring for his sorrowing Great Dane, Sigrid Nunez commented that she loved reading as a child because it was "something I could do alone." Now, she confirmed, "how happy I am to feel like a part of the world." Her comments echoed a feeling of finally belonging revealed by Isabel Allende, winner of the Medal for Distinguished Contribution to American Letters. Opening her remarks by saying, "This is unexpected honor I accept humbly on behalf of millions of people like myself who come to this country in search of new life," Allende went on to describe having been "chronically uprooted," something that has fed her writing. In the end, she said, "Maybe I am not an alien after all; maybe I am not going anywhere anymore."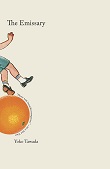 Doron Weber, winner of the Literarian Award for Outstanding Service to the American Literary Community, gives revisionary voices their place in another way. As vice president and program director at the Alfred P. Sloan Foundation, a philanthropy making grants in science, technology, and economics, he aims to connect the cultures of science and the arts. As he observed, "Science may be the most powerful source of systematic knowledge and its application ever developed on Earth…but our innermost feelings and thoughts require more than science…. History, philosophy, literature, art, music, languages, ethics, and religion all play their part in explaining who we are, how we got here, and where we are going."
Among the many films, shows, podcasts, and plays his division has supported are well over 100 books that include Margot Lee Shetterly's Hidden Figures: The American Dream and the Untold Story of the Black Women Mathematicians Who Helped Win the Space Race. Shetterly, on hand to introduce Weber, thanked him for supporting "an unknown, first-time author who chose to write about black women mathematicians at NASA" and added that as a man of arts and letters as well as science, he was "no stranger to the beautiful suffering" that comes with putting voice to page. In the end, said Shetterly, what stands out is Weber's commitment to storytellers—a commitment that defined the National Book Foundation's entire celebratory evening.