Seek ending October 26, 2018
Hansen, Melanie. Loving a Warrior. Carina: Harlequin. (Loving a Warrior, Bk. 1). Nov. 2018. 276p. ebk. ISBN 9781488036194. $3.99. LGBTQIA, CONTEMPORARY ROMANCE
Matt Knytych is determined to pass BUD/S training and become a Navy SEAL, and he won't let any distractions get in his way. Marine Shane Hovland wants to be a SEAL to honor part of his past, but his past may prove an obstacle big enough to make him fail. When Matt, nicknamed "Alphabet Soup" because of his last name, is buddied up with Shane, sparks fly as the two butt heads learning what it means to be part of a team and to be a SEAL. Their mutual attraction simmers, but they agree to wait until after BUD/S for a hookup to get it out of their systems. The problem is the more they're around each other, a short-term fix is less appealing. But with their lives signed over to the military, especially the SEALs, how can they make a relationship work when they're not out?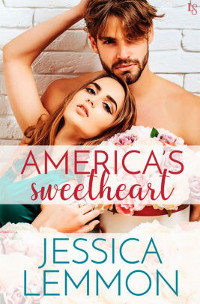 VERDICT Hansen's (Everything Changes) new series dives into deep waters as Matt and Shane struggle to find common ground, overcome individual misconceptions, and determine how hard they're willing to fight for their country and each other. Highly recommended for libraries where Annabeth Albert, Suzanne Brockmann, and S.E. Jakes are popular.—Melanie C. Duncan, Washington Memorial Lib., Macon, GA
Lemmon, Jessica. America's Sweetheart. Loveswept: Random. (Real Love, Bk. 5). Oct. 2018. 210p. ebk. ISBN 9781101969489. $4.99. CONTEMPORARY ROMANCE
Jackson "Jax" Burke and Allison "Mini" Murphy began as high school sweethearts—young lovers separated when Mini ran away to Hollywood and later became a major movie star. Now, Jackson owns his own construction company and tries to forget the love that broke his heart. On the run from scandal, Allison returns to the shelter of her parents' home—a home that Jackson and his construction company are currently renovating. With her parents away, Allison is forced to confront Jackson and the undeniable attraction that neither can ignore. With Mini eventually on the path back to Hollywood stardom, where does this leave true love? Will it be the hot lights and glamour of Tinseltown, or hot nights with her hunky love?
VERDICT While it is usually hard to feel sorry for Hollywood starlets, America's Sweetheart gives a peek at life behind the curtain. This fifth installment in the "Real Love" series (after Rumor Has It) will be a welcome addition for fans of Lemmon. True love and steamy seduction, with a healthy dose of destiny, make this latest entry a success.—Judy Taylor Garner, Strayer Univ., Glen Allen, VA